Data Shows Fewer Layoffs In Construction & Manufacturing Industries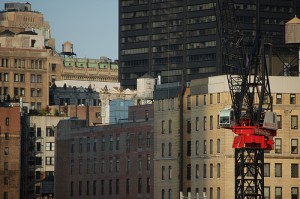 Most states saw drops in layoffs in the construction, transportation and manufacturing industry, according to new weekly data from the Labor Department released on Thursday.
For the week ending on July 18, the Labor Department showed that the state of New York had 22,052 fewer people being let go from their jobs in the transportation industry, after some 12,504 workers were let go in the previous week in the construction industry. Wisconsin had 6,791 fewer layoffs in the manufacturing industry. Pennsylvania had 6,420 fewer layoffs in construction, service, and the sheet metal fabrication industries.
Some 5,062 fewer automobile workers were let go in the state of Ohio. And, South Carolina saw just over 4,900 fewer layoffs in the textile and manufacturing industry as well.
States suffering from an increase in layoffs in these industries were Florida with 3,291 people losing their construction, manufacturing, agriculture, and trade jobs. And continuing to shed jobs in the automobile industry was Michigan with 3,654 more layoffs. Michigan is the second state in the nation with highest unemployment rate, 15.4 percent. The jobless unemployment rate in Detroit topped 17 percent this week.
California surged with 4,290 layoffs in the construction and trade industries in the week ending July 18. The state's unemployment rate is currently an uncomfortable 11.6 percent.
In the week ending July 25, the advance figure for seasonally adjusted initial claims was 584,000, an increase of 25,000 from the previous week's revised figure of 559,000.