Group Urges Supermarkets To Halt Use Of Toxic Produce Storage Racks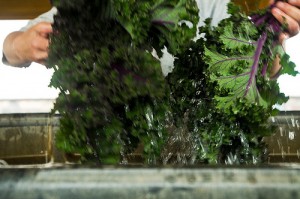 As if pesticides on your fruits and vegetables weren't enough, there is one more thing you may need to be aware of — toxic plastic storage racks that supermarkets use.
The Environmental Working Group, an environmental advocacy group in Washington, D.C. has found that those plastic racks that most supermarkets use (including Whole Foods and Trader Joe's) could contain a toxic flame retardant chemical and neurotoxin commonly called Deca (decabromodiphenyl).
The toxic can accumulate as a residue on fruits and vegetables when supermarkets use a process called "hydrocooling." Hydrocooling is a standard practiced used to remove heat from fruits and produce. It involves submerging stacked pallets filled with fruits or vegetables in cold water. As the water is recycled, significant levels of the neurotoxin Deca are exuded.
In considerable amounts, Deca can affect the liver, thyroid, the reproductive neurological systems. The EPA also considers Deca as a possible carcinogen. Because of these health impacts, the EWG sent a letter on Monday urging the top supermarket chains in the country to halt the use of the plastic racks due to the health dangers to the consumer.
According to a release issued by the EWG:
"In June of this year, Environmental Working Group wrote to the Food and Drug Administration (FDA) requesting an immediate halt to the use by the food industry of plastic pallets made with the neurotoxic flame retardant decabromodiphenyl ether (Deca)," wrote EWG's co-founder and Senior Vice President for Communications and Policy, Richard Wiles, in a letter sent to the top executives of over 30 of the nation's largest grocery store chains.

"Deca is a neurotoxin and suspected carcinogen that persists in the environment and accumulates in human tissue. Millions of plastic pallets, each containing 3.4 pounds of Deca (according to industry estimates) are currently in use."
EWG urged the following supermarket chains to check if their plastic storage racks may contain Deca and to halt their use immediately: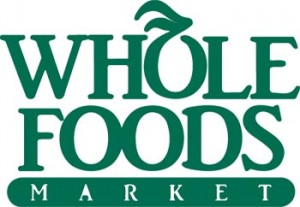 Wal-Mart, Kroger Co., Costco, Supervalu, Safeway, Publix Supermarkets, Ahold USA, C&S Wholesale Grocers, Delhaize America, Meijer, H.E. Butt Grocery Co., Wakefern Food Corp., A&P, BJ's Wholesale Club, Winn-Dixie Stores, Giant Eagle, Whole Foods Market, Inc., Trader Joe's, Albertsons, Aldi, Associated Wholesale Grocers, Hy-Vee Food Stores, Save Mart Supermarkets, Wegmans Food Markets, Nash Finch Co., Unified Grocers, Roundy's Supermarkets, Stater Brothers Markets, Raley's Supermarkets and Harris Teeter.