Twitter Under "Attack"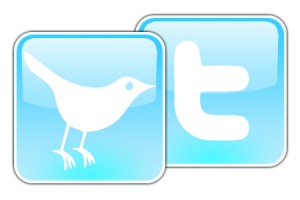 Update 9:45 a.m.: Twitter continued to time-out and be really slow after the status blog informed users that the system is back up. The site however continues to defend against the "denial-of-service attack."
From the status blog:
Update (9:46a): As we recover, users will experience some longer load times and slowness. This includes timeouts to API clients. We're working to get back to 100% as quickly as we can.
Update at 9:07 a.m. (Pacific Time) 8/6/09
Twitter was brought down due to a hacker attack today. Twitter was inaccessible for about two hours.
The information in being posted on the Twitter blog:
On this otherwise happy Thursday morning, Twitter is the target of a denial of service attack. Attacks such as this are malicious efforts orchestrated to disrupt and make unavailable services such as online banks, credit card payment gateways, and in this case, Twitter for intended customers or users. We are defending against this attack now and will continue to update our status blog as we continue to defend and later investigate.
There are reports from the Washington Post and NPR, that Facebook is also acting sluggish. The Wall Street Journal is reporting that the blog publishing site LiveJournal also suffered an attack.
According to NEWS JUNKIE POST Co-Editor Gilbert Mercier, there were tweets earlier on the week, that Mahmoud Ahmadinejad, the President of Iran was planning to do "something" about Twitter. The repressive government in Iran has been filtering and trying to shut down Facebook, Twitter, and YouTube to deter people from communicating what's going on in that country.
"I didn't realize how entwined I'd gotten with Twitter until the site went down today," @stonecircle, a Twitter user, told the NEWS JUNKIE POST. "I use the site to connect with like-minded friends and political allies. Fortunately, I have some alternative methods of staying in touch with them – namely Facebook and Digger's United."
Read a report about this from the Washington Post.