EPA Fines "Green" Company That Used Toxic Chemicals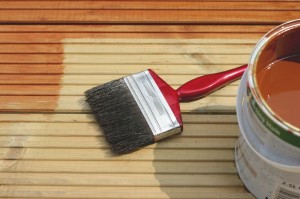 The EPA fined a California company for failing to inform them that the their products had toxic chemicals.
Under the "Emergency Planning and Community Right-to-Know Act," Performance Coatings Inc. should have informed the authorities that the paint and wood varnishes being manufactured at the company's plant in Ukiah, contained xylene and ethylbenzene — two toxic chemicals that can cause a variety of human health effects, including harm to the nervous system, fatigue, general weakness, memory loss and visual problems.
The company produces a wood stain product that is sold primarily in Western states, called Penofin. On its website, Performance Coatings claims that it is a member of the U.S. Green Building Council. USGBC is a non-profit organization working "to make green buildings available to everyone within a generation."
"Companies that use toxic chemicals must provide complete and accurate information about these chemicals so that area residents are aware of possible chemical hazards in the community," said Enrique Manzanilla, Communities and Ecosystems Division director for EPA's Pacific Southwest region.
According to the EPA, federal emergency planning laws require facilities processing more than 25,000 pounds of these two chemicals to report releases of the chemicals on an annual basis to the EPA and the state. Although Performance Coatings processed the two chemicals in amounts more than this threshold in 2004, 2005, and 2006, it failed to submit reports to the EPA for those years.
The company has an average annual revenue of over $3 million. The EPA fined it $48,600.