Bank Execs Will Continue to Lobby Against Reform
By

NEWS JUNKIE POST

Jan 13, 2010 at 3:49 pm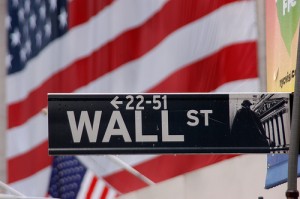 Executives from the largest financial firms blamed lax financial regulation as one of many factors that caused the recent financial crisis. But they refused to stop lobbying in opposition of efforts to reform the banking system.
Congress created the Financial Crisis Inquiry Commission to diagnose the root cause of the financial breakdown and prescribe ways to prevent another one. Six Democrats and four Republicans make up the Angelides Commission, named after its chair Phil Angelides, a California politician.
Jamie Dimon, Chair and CEO of JP Morgan Chase, said the regulators are not to blame, but that the regulatory framework was broken. "Many regulators did not have the statutory authority they needed," Dimon said.  He continued to say that "much of the mortgage business was not regulated or lacked uniform treatment."
John Mack, Chair of Morgan Stanley, says more regulation is needed. "I've said and my colleagues on this panel have said it, we do need a regulator with more resources and a bigger budget," Mack says.
But NJP asked Jamie Dimon, Chair and CEO of JP Morgan Chase, if his firm would stop paying lobbyists to fight financial regulation legislation in Congress. Dimon said he would not. "I think people have the right raise issues with their government. I mean that's what Democracy is about," Dimon said.
Dimon Will Continue to Lobby
The House passed financial reform, which would impose new regulations on financial firms and would create a single regulator for consumers. But the bill was significantly weakened as it progressed through the legislative process. The banking lobby's trade group, the American Bankers Association, wrote in a statement that the "proposal is so vast and controversial that it will be extremely difficult to enact and will produce great uncertainty in the financial markets and among financial regulators."
The Financial Crisis Commission is framed after the Pecora Commission, which was created to investigate the 1929 market crash.
Four top officials from the nations largest financial firms answered questions for three hours Wednesday morning. During the exchange, top executives from Bank of America, JP Morgan Chase, Morgan Stanley and Goldman Sachs said the firms acquired too much risk due to complicated products and bad mortgage lending. The firms also had too few funds to cover the risk.
Although they said they take responsibility for their companies' failures, they said they did not know how bad it was.
Lloyd Blankfein, Chair and CEO of Goldman Sachs, said his firm measured risk based on the previous, prosperous decade. He compared it to hurricane insurance.
"That year after 4 hurricanes, rates went up spectacularly, [now] they're lower again. Is the risk of four hurricanes any different?" Blankfein said.
Commission Chair Phil Angelides responded with agitation. "Acts of God will exempt, these will acts of men and women," Angelides said.
Blankfein said hindsight is always 20/20. "If you're asking me if I'd do something differently based on what I know now. How could you not? Of course."
Commissioners peppered the executives with questions about compensation. They all high pay is necessary to retain talent. They also said they altered their packages so most compensation is issued in stocks, instead of cash.
Even so, 2009 bonuses expected to be released this week could be in the tens of millions of dollars for the top tiers of executives and managers.
Thomas Ferguson, Professor at the University of Massachusetts, says this is a good start to the conversation but the Commission needs to dig deep. "They need to go into the firms, get the emails, get the memorandum and see exactly what happened," Ferguson said.
Vice-Chair of the Committee, Bill Thomas, solicited questions from the public for the executives. His email is BillThomas@fcic.gov.
Please follow Leigh Ann Caldwel on Twitter.
Listen to an audio version of this story on FSRN