Casualty of a GOP Win in Mass: Financial Reform.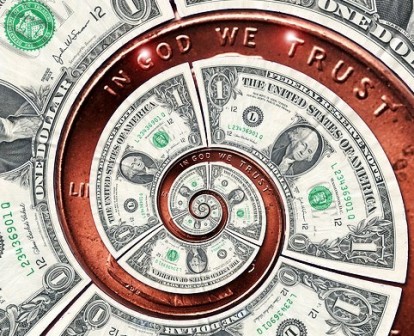 Massachusetts Republican Senate candidate,  Scott Brown, said he opposes the creation of a consumer protection agency.  If he wins, Democrats would likely need to find the support of a 60th Senator to pass financial reform, forcing them to appease a Republican. But not one Republican has yet indicated support for the current proposal.
Consumer advocates have launched an all out campaign to ensure consumer protection remains a part of financial reform.
A new consumer protection agency is an anathema to the banking industry.
"It creates a huge new federal bureaucracy," said Peter Garucio, spokesperson for the banking lobby the American Bankers Association.
Banks have been opposed to the idea of a new government agency called the Consumer Federal Protection Agency, or CFPA, since President Obama announced the idea early in 2009.  The House of Representative have since passed a bill. The Senate is in the process of drafting one.
Senator Chris Dodd (D-CT), Chair of the Senate Banking Committee, met with the President at the White House Tuesday as Senator Dodd orchestrates behind the scenes negotiations to craft a bill. The retiring Senator has reached out to Republicans who oppose the creation of the CFPA.
This is cause for concern for consumer advocates.
Ed Mierzwinski, Consumer Advocate at US Public Interest Research Group, said the CFPA is "under vicious, unprecedented attack by a broad swath of the companies who contributed to the financial crisis that average Americans are living through."
Worried consumer advocates have launched a high stakes campaign to ensure consumer protection remains in the bill.
Monday, brainchild behind the CFPA, Harvard Professor Elizabeth Warren, said this is consumers last chance to fight.
Supporters have created online petitions, like the one at Banksterusa.org,  to provide Congress with proof of mass support.
But cracks exist in the grassroots organizing. They are up against a wall of money and influence.
According to Opensecrets.org, the banks  spent $39 million lobbying such proposals last year.
The banks oppose the idea of this agency because it could interfere with their business interactions. "When you have the CFPA, only with eyes on the consumer, you can see how conflicts might arise," ABA's Garuccio said.
"A CFPA regulator might not like a particular bank product or might require that you make a certain product available, but in so doing, with out consideration of the safety and soundness of the institution, you've created a situation where there will inevitably be a conflict," Garuccio said.
But consumer advocates say it is about time someone looks out solely for the consumer. Several regulatory agencies are currently tasked with consumer protection, but it is often an after thought for stressed regulatory agencies.
"We have an agency that protects us from our toasters exploding, we have an agency that protects us from dangerous prescription drugs, but we don't have an agency that protects us from dangerous mortgages and unfair credit cards, that's why we need the CFPA," Ed Mierzwinski with US PIRG said.
Editor's Note: Please  follow Leigh Ann Caldwell on Twitter, and visit this author's archive on News Junkie Post.