Officials Estimate Death Toll In Haiti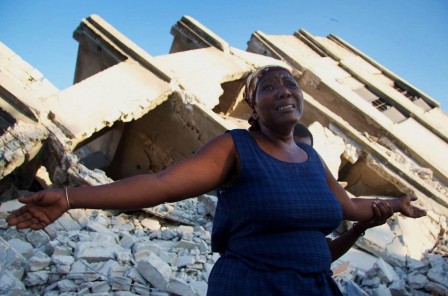 Editor's Note: News Junkie Post is urging all of its readers to donate for the urgent help Haitians desperately need. We recommend the following organizations: Doctors Without Borders, The Red Cross, Oxfam and Habitat For Humanity.
For News Junkie Post's latest coverage on Haiti's disaster and the relief efforts click here.

The death toll in Haiti will continue to grow as more bodies are recovered from under the rubble in the days and weeks to come.
The US Armed Forces issued a release on Thursday:
Officials say the disaster has killed between 100,000 to 200,000 people and the Red Cross estimates some 3 million people have been affected. To date, the United States has delivered 1.4 million bottles of water, 700,000 meals and 22,000 pounds of medical equipment, which are being disbursed among some 100 distribution sites, Fraser said.
Also, according to the release the US military will increase its presence in Haiti for a total of 20,000 troops. Some 13,000 troops are already on the ground.