Death Wish: Congress Going Going Gone
By Ron Steinman

NEWS JUNKIE POST

Nov 28, 2011 at 6:01 am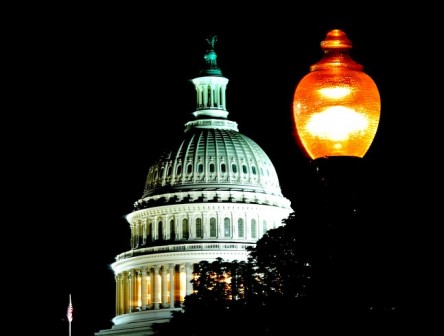 By Ron Steinman
Death is the operative concept that defines the United States Congress, how it works and, frankly, how lately it mostly seems to fail.  It is almost as if it wants to fail. Failure is better than softening one's ideology. We rarely hear that something emerges from Congress that we can describe as healthy.  Congress invokes death. Once something arrives in Congress, its life is very short, despite what may seem to be endless debate. What it was originally will not survive the machinations of partisan politics. All we hear from Congress is that something died. A bill dies. A congressional committee fails, yet again, and thus the work it did, if it did any real work, dies. Ideas die all the time in Congress. Lately, that is the case more than ever. In this season of giving, without sounding naive, it is fair to ask of our duly elected officials for something that is life affirming instead of leaving us with the sour taste of death. Think, too, that because nothing lives for long, especially in our Congress, death lies in wait for the right moment to pounce. That could be in the election of 2012.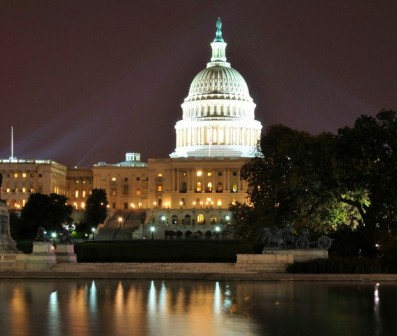 We the people who dutifully send men and women to Congress to do our bidding are the ones who suffer because those who enter the hallowed halls of our nation's governing body are deaf to reality. Living mostly inside the Washington Beltway, and even though the representatives return home periodically to so-call recharge their batteries, the pull of isolation that the Beltway provides easily wins. This is about that messy governing body that is fouling our lives in Washington.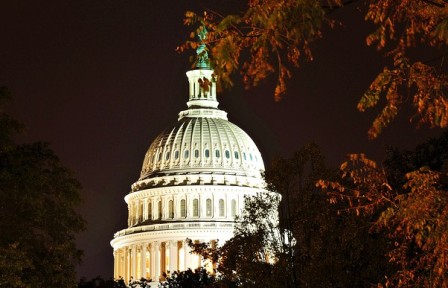 It is also about a phrase that galls, one that politicians of all stripes frequently use and one you hear all the time – the American people. I am tired of John Boehner and Mitch McConnell continuously invoking the American people as the excuse they use for their failed policies. Every chance they get, and the Washington press corps obliges them at every opportunity by repeating what they say as if by rote and not thought, they intone that "The American people" want this, that, or something else, but rarely do these rag dolls in Washington who represent us understand what the American people really want. Take some time and ask me and other people like me what I think. In return, we might summon a scorched earth policy against those who sit in comfortable offices in the nation's capital. Life these days in America is about putting food on the table. It is about paying the rent and paying off the mortgage. It is about keeping your children healthy, putting clothing on their backs, and getting them an education. It is about the freedom to choose and not suffer because what you choose may be different from what someone else chooses. Life in America should be about what is necessary, not what is often faulty immobile ideology.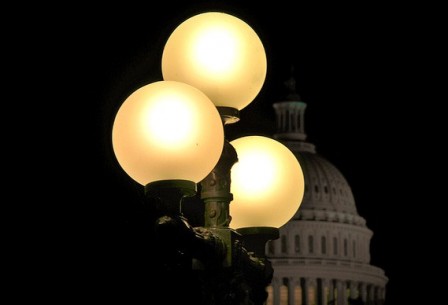 Members of both houses of Congress refuse to understand that they face extinction because they are ineffective and useless. Sure, the Tea Party revolt threw the Congress off course because the Republican majority in the House thought that new rump wing actually made sense. All the Tea Party did was throw a spanner into the works by applying that code phrase, the American people as its operating mantra. It did not work. Most of the latest opinion polls have Congress coming in around 7 percent favorable. That means that as much as 93 percent of the people polled believe that Congress is doing a terrible job. And they are right. You would think that because the real American people are speaking to the pollsters in such negative ways, that members of Congress would react and try to raise their favorability ratings, even if only by a few points. That is not the case. Members of Congress live in the land of the deaf.
Because we the people, collectively and individually elect these officials, they believe they know what is best for the country. They are obviously wrong. It is clear, though, that our elected officials, especially those on the right would rather see the country go up in flames for their failed ideology than find a way to solve its problems.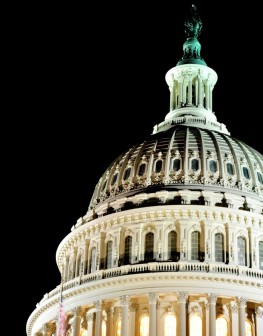 Allowing people to sleep better at night is not how the far right thinks. Fanatical belief is destructive to any cause. These officials, who are as blind as they are deaf, do not understand that real people voted them into office.  Real people can and will vote them out. I do not think that even the thought of losing his or her seat will make a currently elected official move or change a position he/she believes in. I wonder how much more arrogant our elected officials can be? Are we so immature that we assume that those who represent us are aware of who they really are and to whom they owe their current position? Is there anything that Congress can do to show the people they understand their pain? Without self-awareness, I guess not.
Editor's Note: All photographs by Glyn Lowe.
Comments are closed.