Welcome to News Junkie Post, a global news website that features articles and videos on U.S. and world news, as well as political analysis, commentary and opinion. News Junkie Post deals with topics including human rights, geopolitics, philosophy, psychology, entertainment, the environment and more. It does not aggregate other news sources but presents original articles by its editorial staff and contributors. News Junkie Post is an independent news source, free from corporate ownership and political agenda. It utilizes social media to disseminate information that helps people to make informed decisions and raise awareness.
Who is talking about us?

News Junkie Post stories and writers have been featured on media including Russia Today (RT), BBC World News, NBC, AlHurra TV, NPR, PNR, KPFA94.1, Radio Islam, The Huffington Post, The Drudge Report, The Raw Story, Atlantic Wire, Truthout, Alternet, Global Research Canada.
Syndication
Want to syndicate our articles and opinion pieces on your site? Please write to:
Analysis
We welcome your comments and are ready to share our analysis of current news and events on print, radio or TV. You may contact us at:
Tel: 818-522-3166
and
Follow  NEWS JUNKIE POST on Twitter.
THE EDITORS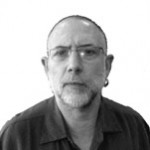 Gilbert Mercier is the Editor in Chief of News Junkie Post and one of its co-founders. Mercier is a French journalist, photojournalist and filmmaker — writer/concept writer, director, producer and art director — based in the United States since 1983. In the early 1980′s Mercier hosted and produced "Performance", a radio show in France.
Mercier's coverage of New Orleans in the aftermath of hurricane Katrina received international praise. Over the years, he has been a guest as an analyst on television and radio programs for RT (Russia Today), BBC World News, Progressive Radio Network, Al Hurra TV and Radio Islam. Mercier's articles have been republished by Truthout, Alternet and Global Research Canada and quoted by news outlets including The Atlantic and MSNBC.
Gilbert is a member of the National Press Photographers Association and the Art Directors Guild of America. He co-founded News Junkie Post with Jason Leopold and Dolores M. Bernal  in June of 2009. You may find Gilbert on Twitter and LinkedIn.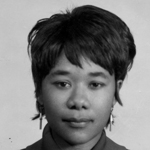 Dady Chery is the Co-Editor in Chief of News Junkie Post. Chery is a Haitian-born journalist, playwright, essayist, and poet. Her broad interests encompass science, culture, and human rights. She writes extensively about Haiti and world issues such as climate change. Her many contributions to Haitian news include the first proposal that Haiti's cholera had been imported by the U.N., and the first description of Haiti's mineral wealth. She holds a doctorate. She may be found at dadychery.org, Twitter  and FaceBook.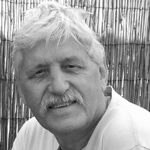 John Goss is an Editor of News Junkie Post and an authority on 18th century English novelist Robert Bage. Recent political injustices have channeled his writing in an unexpected direction. He has a strong interest in handmade paper. You may find John at Gossip, FaceBook, and Twitter.
CONTRIBUTORS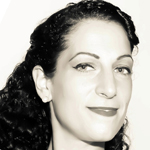 Andrea Egizi is a journalist who focuses mainly on issues of ethics, equality and human rights. She is writing a novel. You may find Andrea on FaceBook and Twitter.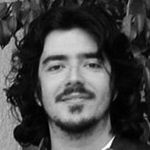 Antonio Marcantonio is a political activist and expert in Freudo-Marxism, originally from Rome. After graduating in Linguistics at the University of Rome "La Sapienza", he taught Italian Language, Literature and Linguistics at the University of Puerto Rico. Back in Europe, he's now living in Madrid. You may find Antonio on FaceBook.
Liam Fox is a journalist, political analyst and cartoonist, public speaker, and musician. Liam has appeared on NPR's All Things Considered, RT, Voice of Russia and Al Hurra TV. Various independent media distribute his articles regularly. He is a seasoned professional, having served as a consultant for NGOs, international, government and grassroots organizations for many years. You may find Liam on Twitter, Digg and FaceBook.
Ole Ole Olson writes about U.S. and world news, politics and social media. Before becoming an archaeologist, he campaigned for U.S. Senator Paul Wellstone. He began to blog and photograph events in 2004; later he founded ProgressiveTuesday on Twitter. Ole has lived throughout the US and traveled the globe. You may find Ole on Twitter, Google+ and LinkedIn.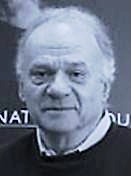 Ron Steinman is a columnist and executive editor of The Digital Journalist and The Digital Filmmaker. He is an award winning producer for NBC News and the Today Show. In the past, Ron served as NBC bureau chief in Saigon, Hong Kong and London. He has also produced documentaries for ABC's History, A&E, TLC and Discovery channels. Ron is the co-founder of Douglas/Steinman, an independent production company. He wrote The Soldiers' Story and Inside Television's First War: A Saigon Journal. You may find Ron on LinkedIn and FaceBook.
Anthony Zeitouni is a Washington-based analyst from Lebanon. He is an expert on Middle East interfaith dialogue and conflict resolution. He writes regularly about Islam, democratization and the area's minority groups. You may find Anthony on Twitter and at his website.

Maria Odete Madeira is a private sector researcher of science philosophy and systems science. She is particularly interested in ontology, cognition and neurocognition. You may find Maria Odete at her website, Twitter, Google+ and FaceBook.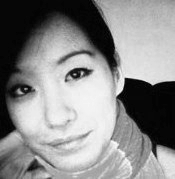 Min Reyes is a journalist and student of historical materialism and dialectics. She is committed to the global movement for human dignity against neo-liberalism. You may find Min on Twitter, LinkedIn and FaceBook.

Kenneth Lipp is an advocate for human rights who writes regularly about public health and international healthcare policy. He is a researcher of primate and human genetics who has published work on telomere attrition and cellular aging. You may find Kenneth on Twitter.
Dolores M. Bernal is a seasoned journalist who has worked several beats in her seven-year career including, government, immigration, agriculture, and business. She was one of NJP's Co-Founders and is known for her work covering natural disasters including hurricanes Katrina, Rita, and Gustav. She has traveled and reported from earthquake-stricken countries such as Haiti, Mexico, and Japan. Her work appears on Pacifica Radio, NPR, MSNBC's Newsvine, Radio Bilingue, and various newspapers. You may find Dolores on Twitter, Digg and Facebook.
Amy Beth Arkawy is the author of Killing Time: An Eliza Gordon Mystery and numerous plays, including Rage Amongst Yourselves and The Postman Always Writes Twice. Her work appears in anthologies and has been produced in New York and other U.S. cities. PopNet has published her film/TV reviews and political commentary. Amy is a creativity coach, writing teacher, journalist, radio talk-show host and blogger for Radio Graffiti and Scribbler's Folly. You may fine Amy on Twitter and Digg.