Can Weed Save The Arts In California?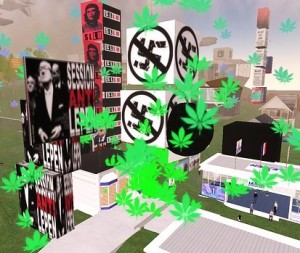 By Gilbert Mercier, NEWS JUNKIE POST
Activist Dann Halem seems to think so. He is building an online business selling marijuana via Twitter. He is based in California, where medical marijuana is legal. He also has a non-profit organization called The Artists Collective.
Artists Collective is a medical marijuana delivery service located in Hollywood, and delivering to patients free of charge. Halem business is legal in California but not for the Federal government. However, since President Obama's election the raids have considerably decreased on medical marijuana pharmacies.
"Artists Collective is a different kind of medical marijuana service. What we aspire to create is a marijuana non-profit venture where a considerable percentage of our proceeds go towards creating opportunities in the form of grants for artists, writers, performers & musicians. We believe that medical marijuana has the monetary muscle to do great social good." Says Halem.
Dann Halem just  introduced  his business and its goals on his own website.