Poll: Americans Lack Knowledge Of The Supreme Court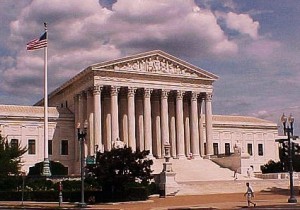 Yesterday, C-Span released an online survey conducted on June 7 2009, among 1,002 voters who voted in the 2008 general election. As the Senate confirmation hearings  for Judge Sotomayor start next week, the poll's findings are alarming, and illustrate how little Americans know about the Supreme Court.
When asked how many Justices sit on the court only 49 percent were able to give the correct answer.
When asked if they could name any Justices on the Supreme Court, only 46 percent said yes, against 54 percent who said no.
When asked if they could name the first woman to serve as Justice on the Supreme Court, only 41 percent were able to answer as opposed to 59 percent who could not.
Only 43 percent of the people surveyed were able to identify Sonia Sotomayor as President Obama's nominee as opposed to 57 percent who did not know.
This is the C-Span survey.