President Obama Keeps Ben Bernanke As Fed Chairman For 2ND Term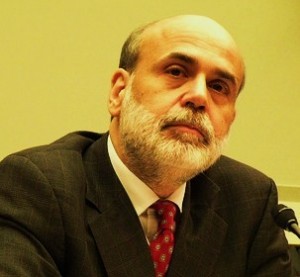 Today, President Obama is expected to announce, from Martha's Vineyard before the market opens at 9:00 AM, that he will keep  Ben Bernanke as Federal Reserve Chairman.
Bernanke was nominated at the Federal Reserve in 2005 by George W. Bush to replace Alan Greenspan after Greenspan's 18 years tenure.
Bernanke enjoys a fairly broad support on Wall Street, and is credited by some for his role as a key player for preventing the recession from turning into a depression worse than the Great Depression of the 30's.
Bernanke's critics view the fact that he didn't see the financial meltdown coming, unlike economists such as Paul Krugman, as a concern.His full role, in association with former Treasury Secretary Paulson, in the "shot gun wedding" between Bank of America & Merrill Lynch is still under scrutiny from Congress.