Is Obama's Meeting With Netanyahu & Abbas Doomed To Fail?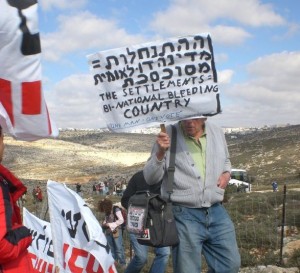 It is, at least according to Israeli peace activist Uri Avnery. The co-founder of  the Israeli organization Peace Now and former MP, who was the first Israeli to officially meet with former Palestinian leader Yasser Arafat, thinks that the move is a sign of weakness by the US president and a victory for Israeli prime minister Netanyahu.
The meeting between Obama, Netanyahu and Abbas will take place in New-York on Tuesday on the side line of the United Nations general assembly meeting. After the failure of US envoy, George Mitchell, to get Israel to compromise on the settlements issue last week, the announcement of the meeting by the White House came as a surprise. For months, the Obama administration had insisted that a pre-condition to restart the Middle East  peace process had to be a total freeze of settlements building both in the West Bank and in East-Jerusalem.
"There is no chance at all that anything real will come out of it. The announcement constitutes a huge victory for Netanyahu and a huge defeat for Obama. For weeks it was an adamant demand of president Obama that Netanyahu freeze all settlement activities in the West Bank and East-Jerusalem. Nothing of this has remained, everything that the Americans demanded has been withdrawn. Abbas decision to attend shows the weakness of his position. His only hope is Obama, and if Obama gives in to Netanyahu, there is nothing Abbas can do about it. He is losing prestige, he is losing respect with the Palestinian people and within the Arab world at large. Meanwhile, Abbas's Palestinian rivals, Hamas, emerge stronger," said Avnery in an interview with Radio France Internationale.
Since the Carter administration in the late 1970's, no US administrations (including the Clinton administration) had either the ability or even the will to have a balance approach in the Middle-East, which is an absolute necessity for any lasting peace between the Israelis and the Palestinians. After a promising start, it seems that the Obama administration is falling  into the very same pattern of caving in to Israel, and for that reason it will never be seen again as an honest broker by the Palestinians or the Arab world at large.
To find out more about Uri Avnery and Peace Now, the organization he co-founded in 1978 click here.