40 Years Later US Bombs Still Kill In Laos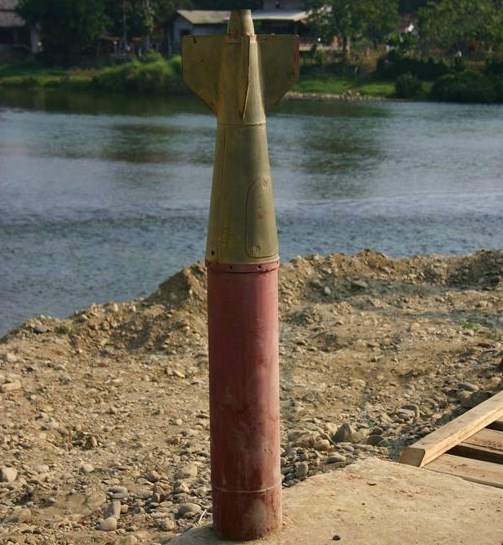 A Legacy Of The Vietnam War
It is one of the legacies of the war in Vietnam. Even so the conflict in Vietnam ended in 1975 countries such as Laos and Cambodia are still paying an heavy price as the authorities still struggle to get rid of a massive quantity of unexploded bombs. Between 1964 and 1973 two billion kilograms of bombs were dropped on Laos by the US military. This constitute the heaviest aerial bombing in history, and Laotians are still paying the price today. More bombs were dropped by the US on Laos during the Vietnam war than during World War II in Europe.
Unexploded Ordnance Kill Thousands Every Year Worldwide
The problem of unexploded ordnance (UXO) is extremely bad in Laos, but it also affects, to a lesser extend,  Bosnia, Cambodia, DR Congo, Iraq, Kosovo, Lebanon, Sudan and Vietnam. Lao People's Democratic Republic ( Lao PDR) is the most bombed country in the world per capita. From the 1.3 million tonnes of bombs dropped by the US on the country, up to 30 percent of some type of ordnance did not detonate.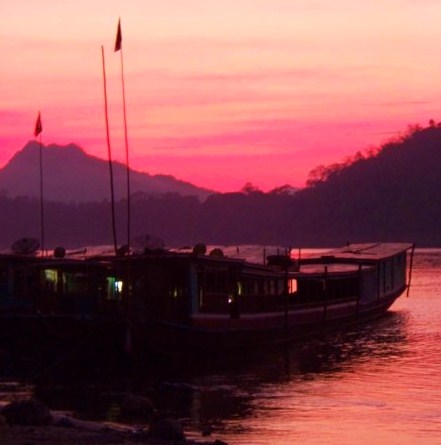 Laos Historical Background
Modern day Laos– Lao People's Democratic Republic- has it roots in the ancient Lao kingdom of Lan Xang, established in the 14TH century under King Fa Ngum. For 300 years Lan Xand had influence reaching into present days Cambodia and Thailand as well as over all what is contemporary Laos. After centuries of gradual decline, Laos came under the domination of Siam (Thailand) from the 18TH century to the 19TH century when it became part of French Indochina with Vietnam and Cambodia. The Franco-Siamese treaty of 1907 defined the current Laos border with Thailand. In 1975, after the US were defeated in Vietnam, the communist Pathet Lao took control of the government, ending a six-century old monarchy, and instating a socialist government aligned to Vietnam. A gradual return to private enterprise and the liberalization of foreign investment laws began in 1988.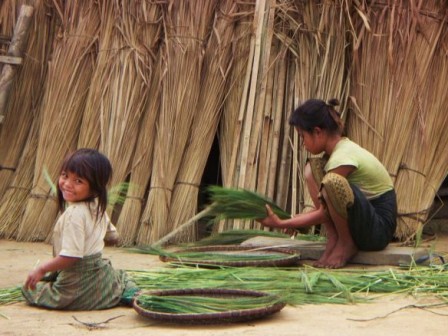 Laos Endemic Problem With Unexploded Ordnance
In Lao PDR, unexploded ordnance (UXO) still contaminates the ground affecting a quarter of all villages and preventing farmers access to much needed land to plant crops. The numbers are staggering: Between 1964 and 2008, they were at least 50,000 UXO casualties. In 2008 alone the casualties were as high as 600.
Just like in other part of the world, the UK based organization MAG International makes a difference between life and death in Lao PDR with its comprehensive program of UXO removal. In 2009, MAG Lao PDR said they had increased productivity in bomb removal by almost 90 percent over the last year in land cleaning from UXO.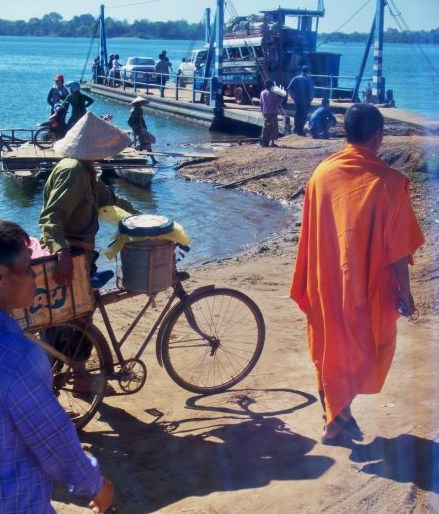 37 Years After The Massive US Bombing Stopped, How Is Lao PDR Doing?
Connie Cappos and Andrew Coyne just came back from a six weeks journey to Vietnam, Laos and Cambodia, and were willing to answer a few questions from News Junkie Post (NJP) in the context of this article.
NJP: When you were in Laos did you noticed a lot of people badly injured from unexploded ordnance dropped by the US?
Connie Cappos: In Vientiane( Laos capital) we saw a lot of people begging on the streets having suffered such injuries. They were mostly young adults. In Laos, there is not that many streets kids , as opposed to Cambodia. The Laotian government seems to be a lot more on top of things than the one in Cambodia in this regard. Further, there is very little children or women sex trafficking( proposed to Westerners) in Laos in contrast to Cambodia where it is rampant.
Andrew Coyne: Exactly, In Laos I was very discreetly approached in the streets to buy marijuana or opium, but in Cambodia it was constant solicitations from people such as taxi drivers not only for drugs but also for sex trade.
NJP: Even so the Vietnam war ended in 1975, do you feel that there is still a deep animosity from people towards Americans?
Connie Cappos: None of the people in former French Indochina truly trust Americans and Westerners in general, especially the older generation. So yes, a sense of distrust is still very much at play.
Andrew Coyne: The area of former South Vietnam is actually the part of the region displaying the most animosity towards Americans. A lot more than around Hanoi, in the north.
NJP: Which ones of the 3 countries seems to be doing better on an economical and social stand point?
Andrew Coyne: Unquestionably Vietnam on an economical stand point. The service industry is quite good, and a lot of people have access to modern technology.
Connie Cappos: I agree, Laos is very slow and more traditional. It is a sleepy country compared to the buzzing Vietnam. Laos is still mainly centered on farming and traditional craft. The people in Laos seem to be a lot more at peace with their trouble past than the people in Cambodia.
Andrew Coyne: Yes Cambodia appears to be still struggling with its own awful legacy of Pol Pot and the Khmer Rouges. Corruption is rampant, and it seems that some former elements of the Khmer Rouge are running the sex trade and drug trafficking like a mafia. We saw a lot of people walking around in the streets carrying AK 47. Of the 3 countries, Cambodia is definitely the one still struggling  for social harmony.
NJP: Thank you both for your time.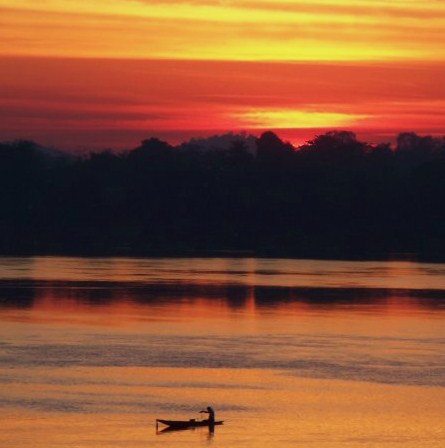 Editor's Note: All the photographs illustrating this article are by Connie Cappos. Please follow The News Junkie Post on Twitter.