Africa: Malawi Court Jails Gay Couple For 14 Years For "Unnatural Act"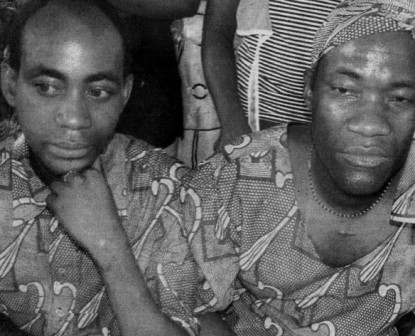 Today, a court in Malawi imposed the harshest sentence legally possible on Tiwonge Chimbalanga and Steven Muonjeza, an openly gay couple. The two men were arrested last December after holding a marriage ceremony. The judge, Nyakwawa Usiwausiwa, sentenced the two men to 14 years' imprisonment with hard labor for "unnatural act" and "gross indecency".
The magistrate told the gay couple that "gays don't have a place in Malawi society, and that the country is not ready to see its sons getting married to its sons". The judge added that the long prison term was "imposed to protect the public from people like you, and so others are not tempted to emulate this horrendous example."
Meanwhile, foreign government and human rights organizations such as Amnesty International are strongly condemning today's sentencing of the two men. The government of the UK, the US and Norway expressed great concerns and disappointment over the verdict which they view as a grave violation of basic human rights.
"We are deeply dismayed by the conviction. We are also very concerned by the allegations of their mistreatment while in police custody. The conviction and sentencing to the maximum of 14 years imprisonment runs counter to a positive trend. The UK urges the government of Malawi to review its laws to ensure the defense of human rights for all, without discrimination on any grounds," said a statement issued by the British government.
A brief statement made by John Warner, public affairs officer of the US embassy in Malawi, concurred with the statement made by the British government and said the US views "the discrimination of sexual orientation and gender identity as integral to the protection of human rights in Malawi and elsewhere in the world."
Amnesty International is calling on the Malawian authorities to immediately and unconditionally release the couple.
"Being in a relationship should not be a crime. No one should be arrested and detained solely on the basis of their sexual orientations. Their human rights, the rights to freedom from discrimination, discrimination of conscience, expression and privacy have been flagrantly violated," said Michelle Kagari from Amnesty International.
However, in Malawi, some religious organizations welcomed the sentence saying that "homosexuality was unacceptable both culturally and spiritually". Muslim Association of Malawi Sheik Yusuf Kanyamula said the court was "lenient as the Quran said people who indulged in same sex unions deserved death".