Bhopal's Verdict: A Parody Of Justice 25 Years Later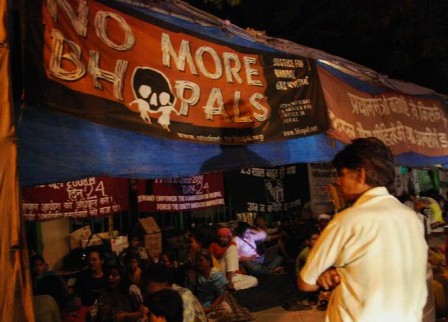 On Monday, an Indian court sentenced eight former Union Carbide executives to two years in jail over the 1984's Bhopal gas leak that poisoned ten of thousands of people. More than 25 years after the world's worst industrial disaster the former executives, including Keshub Mahindra who was the chairman of the Indian division of US group Union Carbide, are literally getting away with murder. Victims' groups expressed their outrage outside of the courtroom, saying that one more time justice was denied. The eight former executives were ordered to pay a fine of $2,100 each for their roles in the disaster.
On December 3, 1984 plumes of gas escaped from a tank at the US run Union Carbide pesticide factory instantly killing thousands. Despite the official figure of the Indian government putting the number of victims in the immediate aftermath at 3,000, independent data put the figure at between 8,000 and 10,000.
The executives convicted were originally charged with homicide, but in 1996 the Indian Supreme Court reduced the charges to "death by negligence", a charge which carries a maximum imprisonment sentence of just two years. According to the Indian Council of Medical Research, from 1984 to 1994, an additional 25,000 people died from the consequences of gas exposure. Also, at least 100,000 people living near the factory have been chronically sick, and the water is still contaminated.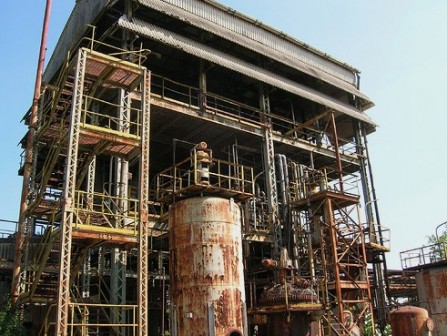 Dow Chemical bought Union Carbide in 1999, but claims all liabilities related to the accident were "cleared" in a  $470 million-out-of-court settlement with the Indian government in 1989. The former head of Union Carbide, Warren Anderson, a US citizen, was among the accused, but he was not named in the verdict after the Bhopal court declared him "absconder". India has unsuccessfully sought Warren Anderson's extradition from the United States since 1993.
Outside the court, victims' groups were angered by the leniency of the verdict, and said that they will continue to "fight for justice". Some shouted that the verdict was "an insult".
"Even with the guilty judgment, what does two years punishment means? They will be able to appeal the judgment in higher court," said a disappointed Sadhna Karnik of the Bhopal Gas Victims Struggle Group.
Studies released last year by a group in the United Kingdom showed that the shanty towns near the site are still laced with lethal chemicals that are polluting ground water and soil, causing birth defects and a wide range of chronic health problems.
"Justice will be done in Bhopal only if individuals and corporations responsible are punished in an exemplary manner," said Rashida Bee, the president of the Bhopal Gas Women's Workers Group.