Yemen: US Strikes Used Cluster Bombs And Killed 41 Civilians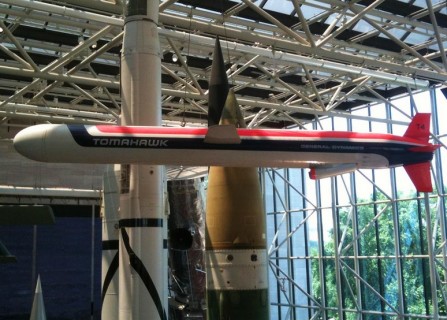 Amnesty International says that they have evidence American missiles were fired in a "target killing" attack against Al-Qaeda militants in Yemen in which 41 civilians were killed including 14 women and 21 children. The use of such strikes, either conducted by drones, in the case of Pakistan or Afghanistan, or by missiles fire from ships and submarines have increased under the Obama administration.
The photographic evidence, obtained from a Yemeni source and released by Amnesty International today, shows  US Tomahawk cruise missiles were used in the raid. The attack took place on December 17, 2009 and at the time Yemeni President Ali Abdullah Saleh strongly denied any US involvement. For its part, the Obama administration has refused to confirm reports that it had fired cruise missiles, but the new evidence provided by Amnesty support the hypothesis that the raid was conducted by the US.
"A military strike of this kind against alleged militants without an attempt to detain them is at the very least unlawful. The fact that so many victims were actually women and children indicates that the attack was, in fact, grossly irresponsible, particularly given the likely use of cluster munitions," said Philip Luther from Amnesty International.
The Yemeni government has said its forces alone carried out the attack. In late 2009, shortly after the attack, some US media alleged statements by unnamed US government officials who said that US cruise missiles, launched on direct presidential orders, had been fired at two alleged Al-Qaeda camps in Yemen. Amnesty International has requested information from the Pentagon about the involvement of US forces in the raid, and what precautions, if any, were taken to minimize deaths and injuries. So far the Pentagon has not responded to Amnesty International's inquiry.
"Amnesty International is gravely concerned by evidence that cluster munitions appear to have been used in Yemen, when most states around the world have committed to comprehensively ban these weapons," said Mike Lewis from Amnesty International.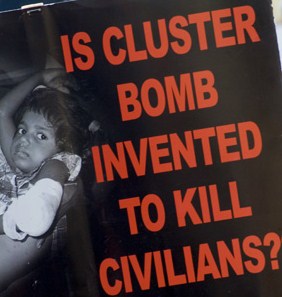 The United States has not yet signed the convention on cluster munitions, a treaty designed to ban such weapons, which is due to enter into force on August 1, 2010. Cluster bombs have indiscriminate effects and unexploded bomb-lets  can be a threat for years.