Are Christian, Jewish and Muslim Fundamentalists Taking Us Back to the Dark Ages?

By Gilbert Mercier

NEWS JUNKIE POST

Sep 18, 2010 at 5:16 pm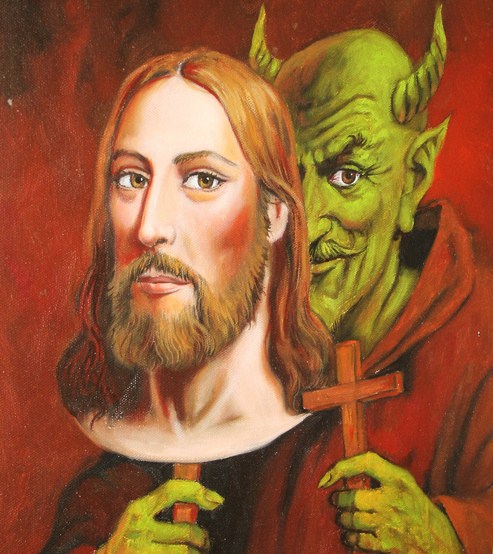 German philosopher Friedrich Nietzsche announced, more than 120 years ago, that "God Is Dead." In light of the global events of the last decade, Nietzsche's assessment was merely wishful thinking. His widely quoted statement was first expressed in Die Frohliche Wissenschaft (The Gay Science) and again in his most famous book Thus Spoke Zarathustra. Nietzsche's philosophy would have never materialized without the French philosophers of the Enlightenment in the XVIII century, whose philosophical principles were practically applied by the French revolution.
"God is dead. God remains dead. And we have killed him. How shall we comfort ourselves, the murderers of all murderers? What was holiest and mightiest of all that the world has yet owned has bled to death under our knifes: Who will wipe this blood off us? What water is there to clean ourselves? What festivals of atonement, what sacred games shall we have to invent? Is not the greatness of this deed too great for us? Must we ourselves not become gods simply to appear worthy of it? God is dead, but given the way of men, there may still be caves for thousands of year in which his shadow will be shown," wrote Nietzsche in The Gay Science.
Furthermore, Nietzsche, in Thus Spoke Zarathustra, was setting up the cornerstone of his philosophy by this question: "Dead are all gods: Now do we desire the uber man to live?"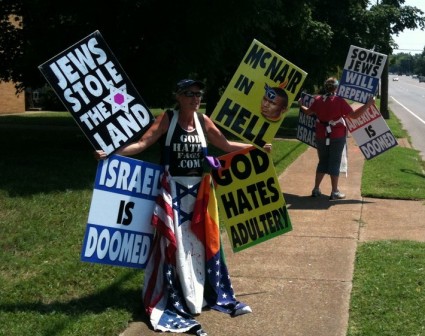 Besides the last part of the above quote from The Gay Science, the one referring to men living in caves and still worshiping the shadows of dead gods, Nietzsche was wrong in his announcement. We are currently experiencing a setback from becoming free of the shackles of religious beliefs and becoming the uber man Nietzsche was talking about.
Nietzsche, just like composer Richard Wagner, was wrongly accused of being a precursor of the Nazis, but in reality only a small part of his philosophy was used by the Nazi propaganda. And, let us not forget that German soldiers wore belt buckles inscribed with "Got Mit Uns" (God Is With Us) during World War II, not "God Is Dead." This is yet another example that, at least in the context of their mass psychosis, many Germans wanted to believe they had god's blessing to perpetrate their hideous crimes.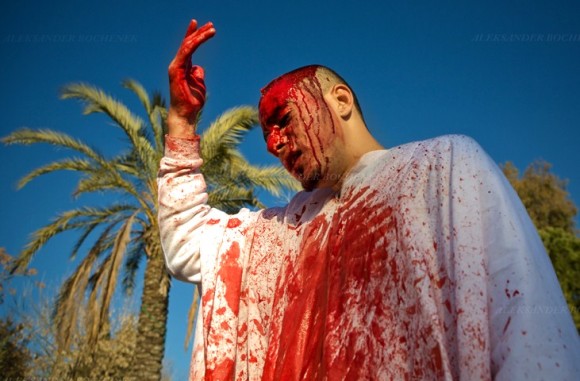 Nietzsche was wrong, and even the good work of the philosophers of the Enlightenment to free mankind from the servitude of religious fundamentalism might have to be revisited. Now in the 21st century, God is not dead and as matter of fact God is more alive than ever since the Dark Ages and the "old man in the sky" is kicking. Today, globally, with some exception in secular Europe, more people are finding their way back to God.
This global rebirth of  monotheist religious pursuit too often ends up not in a place where it gives individual comfort and peace, but in a move toward fundamentalism in the three Abrahamic religions. Even though Christian, Jewish and Muslim fundamentalists  are literally at war with each others, they share a lot in common in their fight against modernity, science, basic rights for women and human rights. Their anti-personal freedom, anti-sex and anti-freedom of expressions views are cut from the same cloth. What they all want to do is set back the clock, without regard for the centuries of painful progress, to a time before the supposed perversion of modern days. In Afghanistan, the Taliban are the lightening rod of this global historic regression, but they are very close in their "principles" to America's Christian fundamentalists and Israel's Jewish fundamentalists.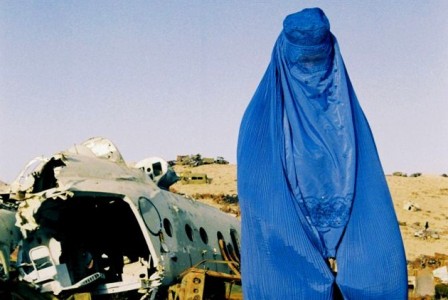 America: "Values" Voters or American Taliban?
If the Taliban in Afghanistan and Pakistan want to go back a few centuries, America's Christian fundamentalists or so-called values voters would be perfectly happy to return us to the 1950's with their Jesus time machine. The values voters' 2010 annual summit started on Thursday September 16 in Washington DC. The star speaker was newcomer Christine O'Donnell. O' Donnell is a everything-you-need-to-know-is-in-the-bible type of gal. She doesn't think evolution, climate change and global warming are real, and not only does she oppose sex before marriage but also she condemns masturbation. Propelled by the Tea Party movement, O'Donnell brought a populist hodgepodge anti-Washington ruling class elite message and, incredibly, promised a "Revolution of Reason."
"They call us wacky, they call us wingnuts. We call us 'We The People'. They call us Reagan staffers and home schoolers. They are trying to marginalize us and put us in a box. We are not trying to take back our country, we are our country," said O'Donnell in front of a 2,000-strong, cheering audience.
The values-voters summit's goals and political platform have been the same for decades: "protect marriage" (read oppose gay rights); "champion life" (read anti choice for women, although most values voters support the death penalty); "strengthen the military"; "limit government" (read cut taxes for everyone including the rich); "control spending" (read cut social programs); and "defend our freedom" (read give more and more money to the industrial-military complex).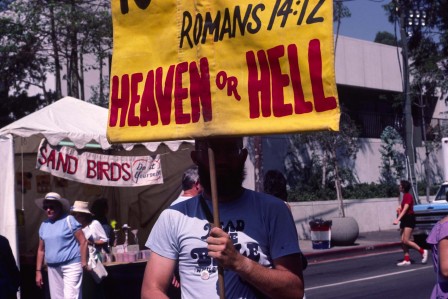 Jewish Fundamentalists Abuse Women Like the Taliban and  Repress Sexuality like Christian Fundamentalists

In Israel, Jewish fundamentalism is on the rise. Many examples have surfaced in the news. Women are forced to ride in the back of the bus. Young girls from different communities are compelled to study in separate classrooms. In the Modern Orthodox youth movement B'Nai Akiba, young men are ordered to leave a concert when men and women are together on the stage. This is obviously a great concern for Jews who are eager to enjoy the reality of our modern world.
An even more disturbing example, and this time it is not against women or sex, but against science. To avoid conflict with the Orthodox fundamentalists' growing political clout, the guides in the Stalactite Cave refrain from saying that the natural formations are hundreds of thousands of years old.
A common thread is obvious in the three monotheist religions' fundamentalists: They are anti-women, anti-gay, anti-sex, anti-science, and they want to curtail the most basic  individual freedoms. All want to return to a time in our history that they view as being pure and untainted by our perverse modernity.