Has Ex Goldman Sachs Staff turned Democrat Campaigner Infiltrated Occupy?
Through the revolving door from Goldman Sachs to the Democrat Party, an experienced campaigner has maneuvered themselves into a position of influence with the Occupation Movement in the nations capitol.  Connections with MoveOn.org, and Van Jones' Rebuild the Dream, seem to be only the tip of the iceberg.  For a movement that considers itself not only non-partisan, but anti-partisan, and entirely anathema to the corporate owned political institutions that exist, this should come as a serious blow.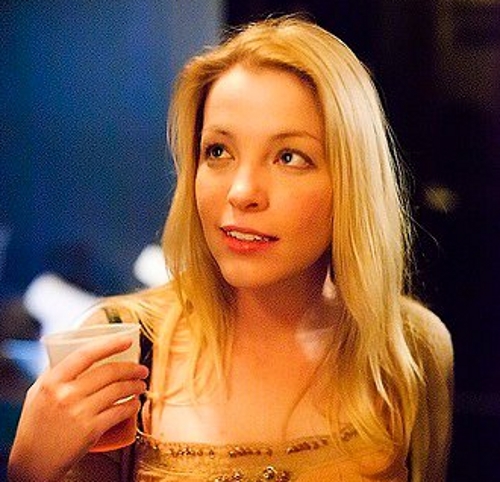 Ali Savino was the initiator of Occupy DC's Research and Policy Development Committee (RPD).  This committee is responsible for not only policy development within the Occupy community, but, through the Occupy 2.0 committee, a sub group of RPD, plays a key role in establishing the future direction of the movement.
Ms. Savino works for NGP VAN in Washington, DC.  Her Linkedin profile states that she works in 'product design' at the firm.  NGP VAN's product is political campaigns.  Their web site boasts deep ties with the Democrat Party.  Their Clients Page states:
NGP VAN is honored to power the fundraising, field, and new media activities for many of the leading Democratic and progressive organizations. Our software powers the Obama campaign's voter contact, volunteer, fundraising and compliance operations in all 50 states. Clients include:
– The Democratic National Committee, the Democratic Senatorial Campaign Committee, the Democratic Congressional Campaign Committee, the Democratic Governors Association, the Democratic Legislative Campaign Committee, almost all the Democratic State Parties, and international parties like the Liberal Party of Canada
– Almost all the Democrats in the U.S. Senate and U.S. House, as well as thousands of other candidates for offices ranging from Governor to State Legislator to City Council
– Many labor unions including the AFL-CIO and their affiliates, the Service Employees International Union, and a number of other U.S. based and international unions
– America Votes and hundreds of participating progressive public interest organizations
– State Voices and hundreds of participating non-profit civic engagement groups
– Leadership and progressive PACs, and non-partisan corporations and trade associations (A branded version of Campaign Office is available to Corporate and Trade Association PACs from CQ-Roll Call Group)
– Many of the leading field, fundraising, new media, and other consulting companies
While Ms. Savino's Facebook and Linkedin pages neglect to mention the extent of her Democrat Party campaign involvement, or her employment with Goldman Sachs, her Bio at American Progress is somewhat more comprehensive.
Ms. Savino had worked with several progressive campaigns and organizations in a number of capacities. Starting with the Dean campaign in 2003, she has been a part of an assorted array of campaigns in various positions. She has worked in numerous states such as Iowa, South Carolina, and New Jersey. Mostly recently she was responsible for developing an Internet strategy for the Democracy Alliance, and blogosphere analysis for Media Matters for America. Previous to Ms. Savino's work in the political and advocacy world, she held software programming positions with companies such as Goldman Sachs, Microsoft, Strategic Forecasting and Netegrity.
On January 22, 2012, Ms. Savino organized a meeting on behalf of Change.org.  The meeting was held at the Change.org offices at 419 7th Street NW, in Washington, DC. The purpose of the meeting was to discuss how to use the Occupy Movement.  Considering Ms. Savino's employment with the firm that runs the Obama campaign, as well as most other Democrat Party campaigns, it seems clear what she wants the Occupy Movement to be used for.
Those in attendance were not necessarily part of the organization of the meeting, or even in agreement with the agenda. That role seemed to rest solely with Ms. Savino, and perhaps political counterparts she has that have also involved themselves in the Occupy Movement in Washington and other cities.
There were several individuals, purportedly occupiers, in attendance that have involved themselves in the Occupy Movement in Chicago, Boston, Wall Street, Portland, and Oakland. They may be colleagues, or counterparts, of Ms. Savino. Two other individuals that have become deeply involved in the Occupy Movement in DC were also at this invitation only meeting.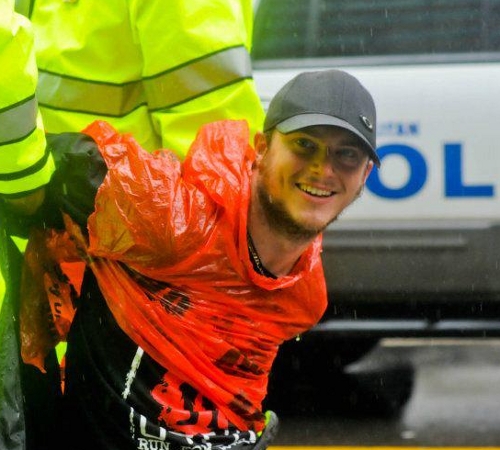 Ricky Lehner was the first to arrive after Ms. Savino.  He waited expectantly at the door until she admitted him.  Ricky at one time had agreed to be an SEIU (Service Employees International Union) operative within the Occupy Movement.  He participated in a secret action team, called a S.E.A.L. team,  under the direction of a staffer in the SEIU political department.  Mr. Lehner's willingness to subvert Occupy DC on behalf of political organizations meant that his participation in this meeting was anticipated, and, seeing that he was first in line to enter was no surprise.  Ms. Savino, like the SEIU political staffer, seemed to know who would be willing to cooperate.
Hillary Lazar has spent countless hours in the Occupy DC library.  Despite having a long history with the Washington Anarchist community, with whom her relationship now seems strained, is also, strangely enough, a ghostwriter for Heads of State and other public figures.  Go figure. Ms. Lazar is also a Cornell University Class of 2000 Alumni.  The same graduating class as Alexandra 'Ali' Savino.  It's a small world.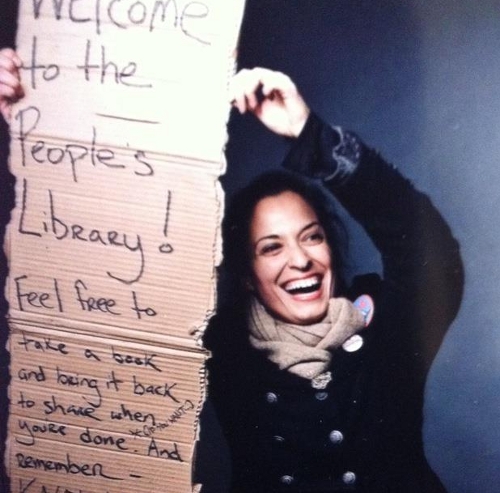 This meeting to discuss how to use the Occupy Movement was never publicized.  It was never posted at McPherson Square in DC, or any other Occupation.  Notice of the meeting was never communicated through DC's General Assembly, or any other Occupation GA.  There was nothing on the OccupyDC.org website regarding the meeting, and nothing was found on any other Occupation website, including those of the purported Occupiers involved with Wall Street, Oakland, Portland, Chicago, or Boston.
It was a closed meeting. It was by invitation only.  Apparently Occupiers were not welcome unless they were working for the establishment or had shown an interest in doing so.  The only posting of the meeting went up once the meeting began.  It was a sign put on the door of the Change.org office so that any stragglers could gain admittance.  It simply stated "Change.org office," and gave their telephone number.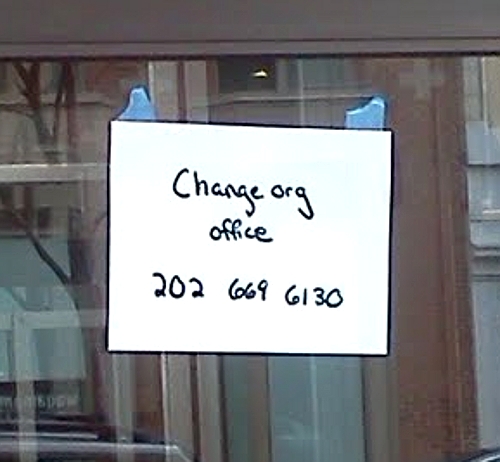 Occupy DC, and likely many other Occupy locals, certainly those listed above that happened to notice some key members were absent over the weekend, specifically if they were on trips to the DC area, have some serious house cleaning to do… and not just in their tents.  Infiltration is no longer a theoretical fear. It is a reality.  Not only have they become infiltrated by individuals collecting information, but they have allowed these individuals to assume key roles in policy development and the future planning of the Occupy Movement.
It is election year in the USA.  The most powerful political office on the planet is at stake.  The movement that is currently grabbing the headlines, and driving the political discussion in America, must be controlled and used.  A populous movement like this is the most powerful campaign tool either political party could have.  The Tea Party was used to dominate the 2010 congressional elections.  The Democrats want to use Occupy to dominate the 2012 Presidential race.
The Occupy movement needs to make some decisions.  Was this meeting OK? Is the involvement of these individuals in the Occupy Movement OK?  Is being used by the Democrat Party establishment as a campaign tool the goal of the Occupy Movement?  Does the Occupy Movement want to suffer the same fate that the Republican Party, and the religious right, visited on the Tea Party?
If the answer to any of the above questions is 'no', then the Occupy movement better start vetting those that have entered it's ranks.  Start exercising some common sense, if not some basic security culture.  If not, you may as well pack up your tents and go home now.  Occupy needs to work with others, but they can't allow themselves to be worked over in the process. The most powerful political machines on the planet are doing more than just observing you and nipping at your heals.  They are in the process of chewing you up so that they can spit you out on November 7.