HBO's The Newsroom: News as Fantasy and Spectacle
By

NEWS JUNKIE POST

Jul 12, 2012 at 6:35 pm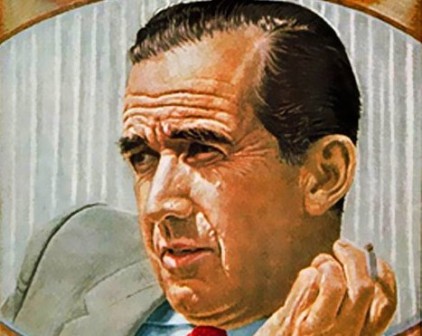 After only three episodes, the ratings have started to slip for "The Newsroom." Despite this, HBO, has faith in its future and has announced it is renewing the show for a second season. That's a vote of confidence for a show that needs a lot of work, if it is to survive.
Aaron Sorkin is America's pre-eminent composer of dialogue for television and his occasional film. His people talk in witty, crisp sentences, much like recitative in an opera. The sentences flow freely. The words come fast. And those who recite the words are never at a loss. It is as if we are witnesses at a game of ping-pong. The sentences are sharp and often delivered breathlessly. Real people rarely speak that way.
The language Aaron Sorkin creates makes him a fantasist of the first degree. That is no small feat. And that is one of the things wrong with "The Newsroom." Sorkin revels in Sorkin-speech, a language often so fanciful it has nothing to do with reality, especially the speeches he gives the actors to declaim. Sorkin wrote the same way for "The West Wing," but that show was a fantasy from the start — recall that he had an intellectual as a committed left wing president in the White House — and it hardly mattered that the cast sometimes spoke in free verse. It was part of the fun watching that long-running series.
To his credit, Sorkin's research is mostly thorough. According to interviews with Sorkin and the countless press releases that support the show, Sorkin visited many news operations to get a sense of what happens behind the scenes. Despite teaching himself to be an insider in the world of cable news, Sorkin obviously took from the newsrooms he visited what he wanted. He is a writer and he can do with his research as he wishes.
But he has his own private ethos and politics. He says that he reacts to real news and the show reflects that. Will McAvoy (Jeff Daniels) is the anchor who has an epiphany during a college seminar and starts a rant that rips apart the fabric of America and its institutions, in particular cable news. The new McAvoy wants to change how he presents the news.
Though we learn that Will McAvoy is a moderate Republican, it is apparent he is on the cusp of being a liberal. His sudden sense of right and wrong often extends into righteousness. Sorkin says that "Will makes no human connections," and that "he has built a wall around himself," I guess to keep him from exhibiting any compassion. But compassion becomes part of his psyche and it becomes second nature to Will as we watch him in his newborn self. Will's ideals become the guiding principle of the show.
Everything revolves around Will and his altered state. Much of what goes on, not just with Will but also in that entire newsroom leans heavily toward liberalism. Unlike some criticisms, I have no problem that political philosophy. It is as if Sorkin is doing his best to use this show as an antidote to Fox News and its legions of believers who get a free ride on that "real" and biased all-news cable network.
I believe that with Fox a simple law of propaganda prevails – be upfront and consistent and pound away at the other side without mercy. That allows conservatives on cable news TV in the real world to be better at informing their base than the other cable news channels who skew toward the center or the left. Commitment to a cause is always more successful than any person or institution that waffles on what it means and how it thinks.
I hope that everyone who watches cable news knows the difference between bloviating and presenting hard news. More often than not, each crosses the line. That may be confusing but it is inevitable due to the nature of cable news — a place on TV to get the latest breaking news with talk shows as the place holders until hard news breaks.
Jeff Daniels as Will McAvoy, the oft-addled anchor, is convincing, but is he really as incompetent and self-absorbed as he appears? McAvoy, despite his newfound tendency to pontificate, shows some growth, at least when on the air during the first two episodes.
Daniels has his character's tics down perfectly regardless of the many mini-speeches he makes. Yes, there are dumb anchors and there are addled anchors.There are selfish anchors. Anchors come in all sizes and shapes with brains and judgment to match. Some drink. Some do not care about their job and look on it as a money-dispensing machine. Some succeed. Some do not. Most have a strong staff to protect them from their own failings. Though Will McAvoy fits all of the above at times, his staff does not look strong enough to continue protecting him from damaging his changing image.
The other journalists we watch in action, especially the executive producer MacKenzie McHale (Emily Mortimer) Will's ex-girlfriend and now boss – talk about a setup — make me wonder what kind of journalist she is, and how she rose to a position of command over a so-called TV news show where the emphasis is on talk, talk, talk. She wanders the control room, as if it is a mosh pit, giving orders and directing the flow of the story McAvoy and company are presenting.
Occasionally, MacKenzie makes a small speech to Will about integrity which I find hard to believe, especially coming from a high priced, supposedly talented executive producer.
Working at a frenetic pace, the staff at the cable network gets on the air and breaks a major story about the Gulf oil spill, soundly beating the competition.
In a later episode, there is a collective failure to properly cover the new immigration law in Arizona. At least with those stories Sorkin rises from fantasy to reality because that sort of thing happens more often than the audience realizes. Elements in this episode and the others that follow indicate that Sorkin believes that high activity, no matter how superfluous, translates into high competence, at least most of the time. That is nonsense.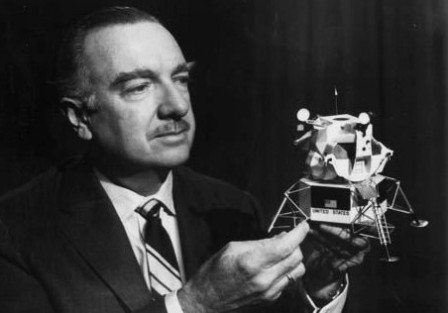 The set is a good-looking, modern newsroom with people filling desks and working at computer terminals. As good as the set is, there is an old saw in the business that no one leaves the theater or his or her couch at home whistling the set. What newsroom is it where people run around as if they were looking for their heads? Margret Jordan (Alsion Pill) was an intern when the show started.
Despite her apparent cluelessness, she rises to associate producer in a matter of minutes. Usually, even in cable, executives make those decisions elsewhere and not when the camera is rolling. Sorkin's women, though major players in his fictional world, are like none that I have ever met in a real news operation. Sorkin's women are either shrill or overly emotional. They act tough at times and have vulnerability about them to frighten anyone in their path. I do not trust MacKenzie McHale, the executive producer, to take me through a raging fire, or a collapsing building, as "The Newsroom" sometimes seems to be.
Furthermore. Where did the barely wet behind the ears senior producer, Jim Harper (John Gallagher, Jr.) come from? He appears as from a Star Trek transporter. Who is he? What has he done? Does he have any credibility? Using his sister as a source for the oil spill disaster is a bit much. What is worse, his news compatriots accept that revelation as gospel. I would never allow that on my watch.
To make the series all things to all people we have unrequited love affairs and moody personal relationships provided as glue of a sort for the audience when the show is not covering the news. Most go under the heading of who cares. Certainly, I did not. I found them a further waste of my time.
At the end of the first episode, the perpetual motion in that newsroom comes to a halt. That night's show is over. The president of the division, Charlie Skinner, played by a crusty Sam Waterson plunks down a bottle of booze to share with Will McAvoy. He reminisces about his days as a correspondent covering the Vietnam War in Danang. Sorkin, usually accurate in what he writes, blows a line and concept here when Charlie Skinner says he had been "embedded" with a unit covering the war. In Vietnam, correspondents had the freedom to go where they wanted as long as they could get where they wanted to go.
Embedding did not exist until the first Gulf War. It was the Department of Defense's way of controlling the press and allowing it only limited access. A small thing, you might say, but it makes me wonder how accurate Aaron Sorkin really is about the many other things he portrays.
Editor's Note: Photographs one and three by James Vaughan. Photograph five by Ed Schipul and photograph six by Jim Ellwanger.