Homelessness Can Happen to Any of Us: An Interview With Omer Gaudet
By

NEWS JUNKIE POST

Sep 4, 2014 at 2:34 pm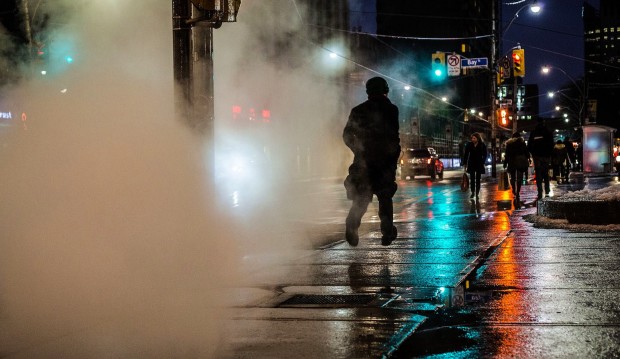 We recently learned that Omer Gaudet, a very well known social-media activist who was, among other things, involved with the Occupy movement, had been homeless for a while. Contrary to the idea that homelessness only affects mentally ill people or people with drug addictions, it is a predicament that can affect all of us, including people who have contributed to the workforce for decades. This is Omer's story.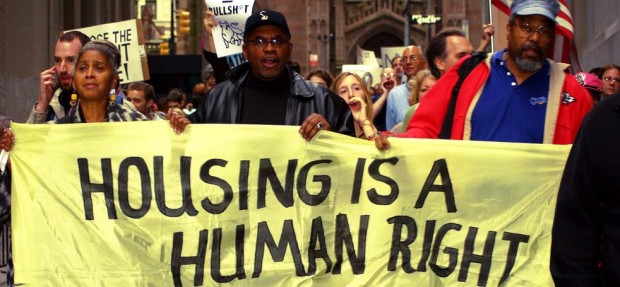 Thank you for agreeing to this interview, Mr. Omer Gaudet. Would you please tell us a little about your background?
I am a 50-year old man, born and raised in the greater Toronto area. I've lived in the west end near the lake shore pretty much all my life. I've worked approximately 30 years in manufacturing and spent 20 years with one company before taking an optional package. During my first 10 years, I progressed from the shop floor, where I would also lead my union. For my second decade, I progressed to middle management  as Master Scheduler, Warehouse Supervisor, Maintenance Supervisor, Production Supervisor and Purchase Agent. I then worked as a Plant Supervisor for an automotive tier II. Also, I worked as a Fabrication and Shipping Supervisor for an Aluminum manufacturer. I've even supervised in the Chrysler building in Brampton during my career.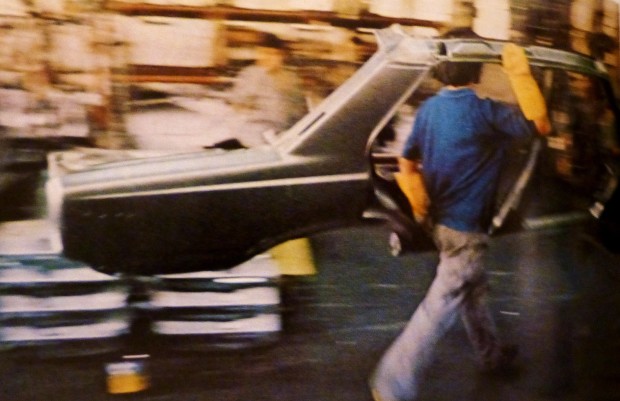 Now you are unemployed and on social services, and you were homeless for a while. How did this happen?

Yes, I'm currently seeking employment. I was with family for a while but because of conflicts, I felt it in my best interest to leave. I contacted social services to tell them I needed a shelter. My first phone call, they recommended a shelter in Mississauga, 10 minutes from where I'd been living, but when I called them, they said that I was not eligible to go to this district because my last known residence was in Toronto. I was told to call again… kept on hold for over 30 minutes for both calls. Then I call again. After another 30 minutes, they say they have a place for me at the Sherbourne and Queen Street Salvation Army Shelter 60 minutes away by subway from my home. They say I have two hours to get there or jeopardize my spot. So I hustle down there only to be told once I arrive that, even after two hours on the phone, I am not booked in as I was told.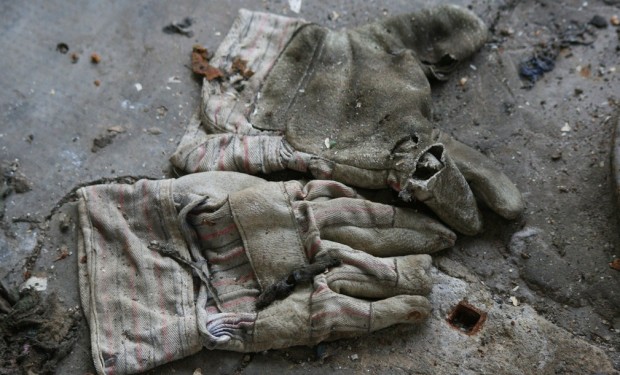 Ultimately you were booked in and got some sort of orientation from the staff.
When they booked me in, they gave me a little pamphlet that basically outlined the guidelines and rules for the facility. No one reached out to help me. No one explained anything to me, really. I walked around and observed. Then I began to interact with some of the other fellows. Once I did, I became more familiar with how things worked.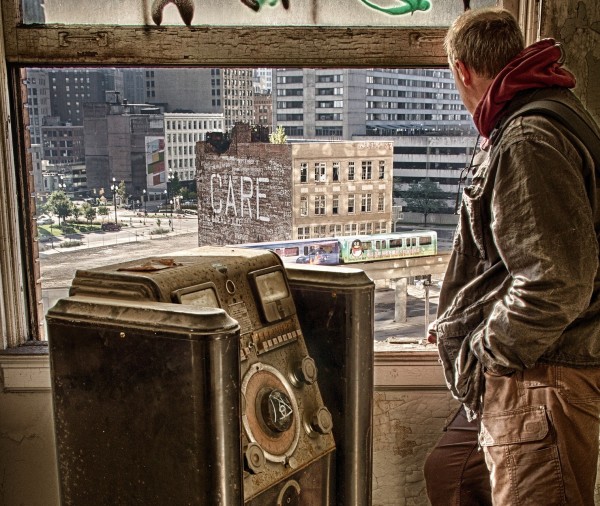 Would you describe the shelter environment?
A shelter isn't a whole lot of fun. There's a common area to watch TV. Otherwise, basically you chill in your room or go outside. As far as going outside, the park settings throughout the heart of the city tend to be a haven for gangs and crackheads or, sadly, disadvantaged people in need of serious assistance. This is what you have outside the shelter. You sit down to have a smoke, and every two seconds someone comes by and asks to bum one from you.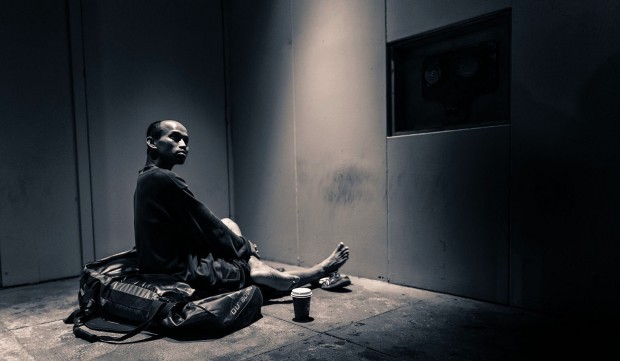 And your roommates?
I spoke to several men there in the shelter. Sadly, a great many of them were "chronics," meaning they'd lived in the shelter for extended periods, even years. Many came from broken backgrounds as well. They worked enough to support whatever addictions they had, alcohol or drugs, while living in the shelter system. In the shelter, guys would curse at one another and threaten to kill one another over a loonie [a $1 coin] or a couple of cigarettes. At 3:45 in the morning, one fellow comes into the room and starts yelling at another one to get the fuck out of his bed. After a scuffle, an attendant finally came to quiet things down.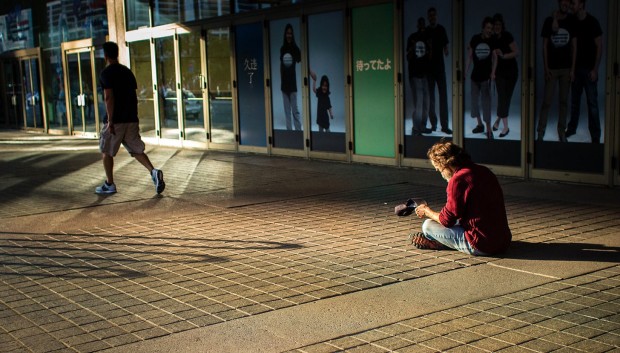 How long did you stay at the shelter?
One night! I refuse to be in such a desecrating environment. Not healthy for me in my current predicament. So at this point I was redirected to housing.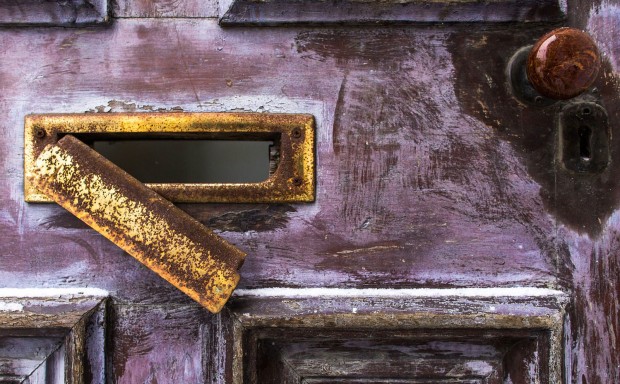 What happened with housing? Did they offer you support?
They told me that my initial appointment would be about 10 days from our first chat. I asked them, what am I supposed to do in the meantime? Am I coming over to your place to chill?
We spent almost 10 days looking for a room for me in the west end near the lake shore, which I think of as home and where my parents live. Unfortunately, the closest place they were able to get me was two buses and a streetcar ride away, because they lacked the funds to secure me a place in my local area. This being said, I felt that these people were really the only ones who had provided me any assistance at all since I'd been dealing with social services.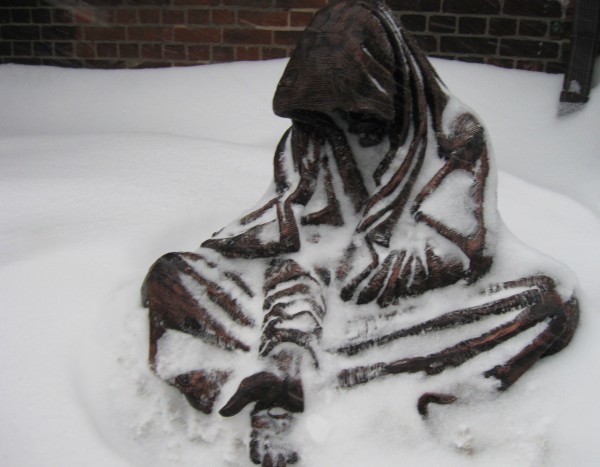 So how did you get by while you were waiting for housing from social services?
Well, my choices were to live on the streets or return to the shelter, which I would refuse to do under any circumstance. So I stayed in the parks, visited some friends. The biggest problem was food. You see, they funnel everything to downtown. If you live in either the west or east end of Toronto, you're forced into the core of the city. Shelters and even meals are directed there. What I found absolutely hilarious is that the local food sources in the west end close for the summer months July and August. I asked them: do people stop eating during these months?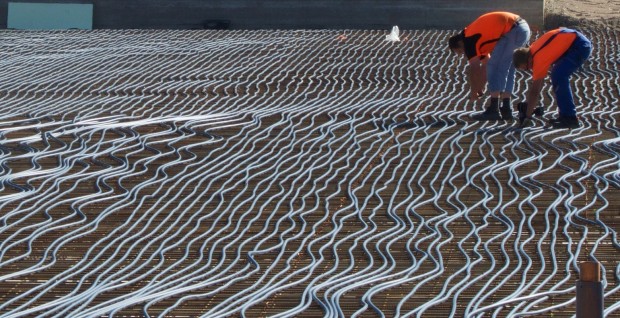 What would it take to get you back into the workforce, Mr. Gaudet?
My greatest barrier to finding employment is my education. I have only one year of college, and I'm having to compete against others in my field who have MBAs and other certifications. To re-enter the work force at my levels, I would realistically need to upgrade. I could probably do the certification in three months. I've purchased the disk and can already score perfectly on the first segment of the test, which would get me my APICS – CPIM [Certified in Production and Inventory Management]. Unfortunately, social services will not support funding for a certification. So my only other viable option is another year of college. Social services stipulates that you must go to college full-time for a year. Why? I could do the course through correspondence in four months. Plus, they expect you to pay a portion of your college expenses. I got my first year of college through them, but back then I had money in my pocket from my severance package. I couldn't do that under my current circumstances for sure.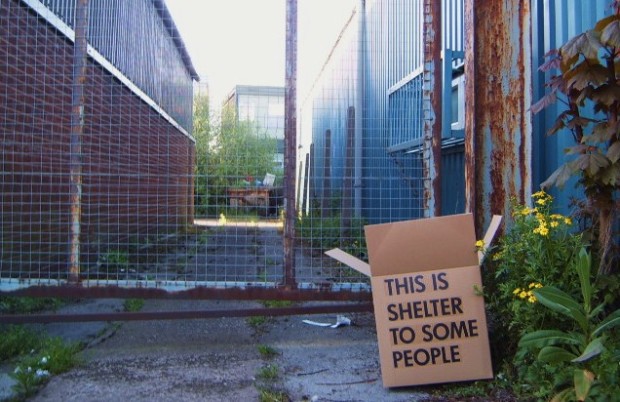 Does social services offer training?
Basically they offer very little. They have some training programs, but these aren't based on my work experiences in middle management where I've often been a hiring manager. They only offer skills training that prepare people for labor-ready minimum-wage jobs. They wanted to put me in their general warehousing course which, based on my 30+ years of work experience, offered me little to no value whatsoever. They did re-certify my forklifts, but this is a special approval based on the expectation that I would have a job lined up. Woohoo! My training would help me make $14 an hour instead of minimum wage! Thanks Harper government for all your help!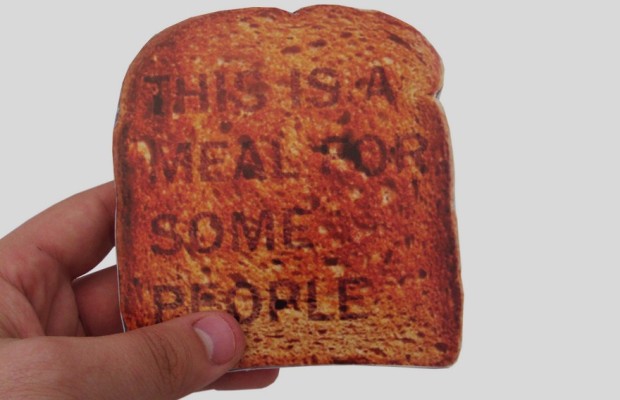 How would sum up your experiences with social assistance?
I worked 30 years of my life and paid into the system throughout my career. Is this is all the support they can offer for all the money they've taken from me over the years? There was a time when it was written into the unemployment insurance and social services that you had a right to return to work at a level comparable to your past record. For certain, these principles don't apply anymore. What I see is a situation where the only support comes from the benevolence of kind people and the churches. The government does little more than regulate and slash programs. We certainly can afford to finance the corporate whores that have oppressed society to the extreme, we can afford weapons and prisons, but there's no money for education, health care or social programs to support children, the elderly and the unemployed!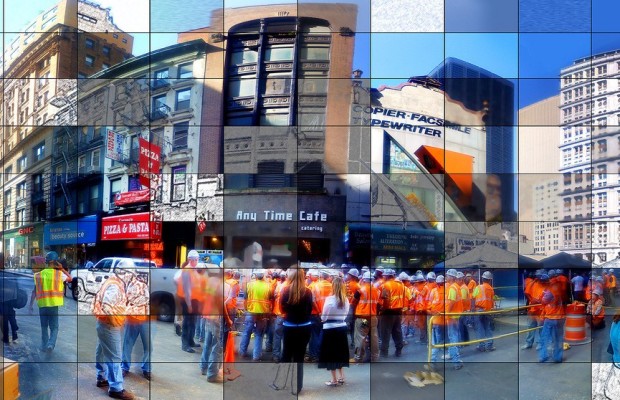 Editor's Notes: Photographs one, six, seven and eight by Kat NLM; two by A. Golden; eleven and twelve by Rob Howells; three by Rivera Notario, four by MMPhotography, five by Mike, nine by Sean Marshall, ten by Pasi Kirkkopelto, thirteen by Stephen Harlow.