Did British Soldiers Torture Iraqi Civilians?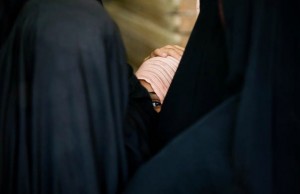 According to a report published today by The Independent, a British newspaper, some British soldiers recreated the torture conditions of the infamous Abu Ghraib prison to commit sexual and physical abuse of Iraqi civilians. The matter is under investigation by Britain's Ministry of Defense.
"The fresh allegations raise important questions about collusion between Britain and America over the ill-treatment of Iraqis prisoners during the insurgency. In one case, British soldiers are accused of piling bodies of Iraqi prisoners on top of each other, and subjecting them to electric shocks," writes Robert Verkaik in his article for The Independent.
Britain's Ministry of Defense announced today that an investigation has been launched into the allegations. 33 separate cases of abuse had been reported, including claims of rape, torture, and physical assault. The Independent said the Iraqi civilians claimed British soldiers in Iraq copied sexual and physical abuse from photographs taken at the notorious Abu Ghraib jail in Baghdad, which were leaked and made public in 2004.
One claimant said that he was raped by two British soldiers, while others said they were stripped naked, abused and photographed between 2003 and 2007. According to The Independent, some female British soldiers took part in the abuse as well. The Independent says that a formal legal complaint was served last week, by a lawyer representing the Iraqis, to Britain's Ministry of Defense.
"Formal investigations must be carried out, without judgments made prematurely. Over 120,000 British troops have served in Iraq, and the vast, vast majority have conducted themselves to the highest standards of behaviour," said Britain's armed forces Minister Bill Rammell.
To read the report from The Independent click here.