US Arms Deal With Taiwan Angers China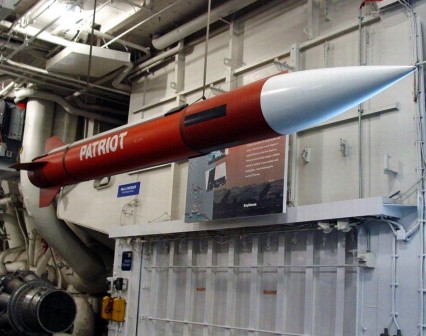 China vehemently protested early Saturday morning against a US decision to sell $6.4 billion worth of weapons to Taiwan. Chinese representatives said it would cause "serious damage to relations and cooperation between the two countries". The Chinese embassy in Washington sent an urgent petition to the State Department.
"The sale constitute a gross intervention into China's internal affairs, seriously endangers China national security and harms China peaceful reunification efforts. The US plan will definitively undermine China-US relations and brings about serious negative impact on exchange and cooperation in major areas between the two countries. China strongly urges the US side to fully recognize the gravity of the issue, revoke the erroneous decision on arms sale to Taiwan and stop selling any weapons to Taiwan," said He Yafei, the Chinese Vice Foreign Minister.
China regards Taiwan as a renegade province and wants to bring the island under mainland rule, by force if necessary. Anti-Maoist Chinese fled to Taiwan in 1949 after losing the mainland's civil war. The arms package includes patriot missiles and black hacks helicopters.
The sale is in contradiction of previous attempt by the Obama administration to ease up tensions with China and to broader ties with Beijing. But apparently the State Department doesn't see the move by the Obama administration as a policy contradiction.
"This is a clear demonstration of the commitment that this administration has to provide Taiwan the defensive weapons it needs. We think that this action is consistent with the US-One China policy, and contributes to maintaining security and stability across the Taiwan Strait," said Philip Crowley, the State  Department spokesman.
With all due respect, Mr. Crowley, this decision doesn't seem to be "consistent" in anyway, or even logical at all. Since 1979, the US has recognized Beijing as China's sole government. Despite this, Congress is at the same time "required" by a treaty with Taiwan to sell Taiwan weapons for its self defense. The $6.4 billion sale seems to be a very short sighted decision from the Obama administration.
China could retaliate by refusing to support sanctions on Iran. China also hold 1.5 trillion in US financial assets and might retaliate by a fire-sale of the assets in question, which would put America's fragile economic recovery in jeopardy. The De facto 2ND world power is unlikely to put up with decisions made by the US like they have in the past. A comparison comes to mind in regards to the weapons sale to Taiwan: How would the United States react if China was planning to sale $6 billion worth of weapons to, let say for the sake of the argument, Cuba?