Pakistan: Cholera Reported As 17 Million Affected By Floods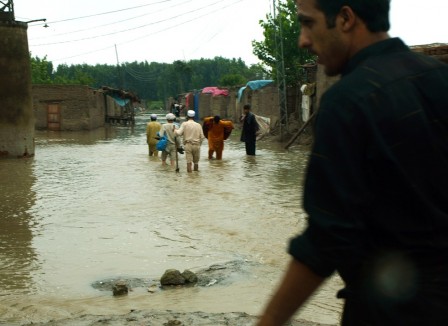 Today, the UN confirmed the first case of cholera in flood-devastated Pakistan. The UN refugee agency has identified at least one case of the water borne disease in Mingora, the main town in the Swat Valley. Cholera is an acute intestinal infection which causes watery diarrhea that can quickly lead to severe dehydration and rapid death if not aggressively treated.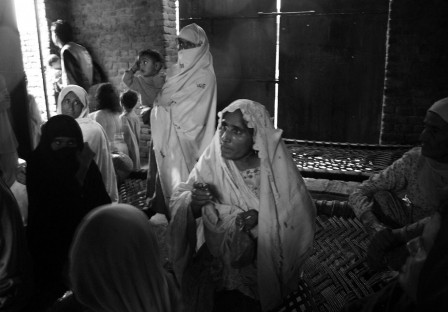 UN Secretary General Ban Ki-moon will be in Pakistan today to discuss relief efforts on the ground with Pakistani authorities and UN relief agencies.
Meanwhile, Pakistani Prime Minister Tousuf Raza Gilani said that more than 10 percent of the country 170 million people had been affected by the deadly floods. Gilani appealed to the world community to "extend a helping hand to fight this calamity" in a televised address.
"Billion of dollars of standing crops and food in storage have been destroyed causing a colossal loss to the national economy. Outbreak of epidemics, such as cholera, in the flood-hit areas is a serious threat, which can further compound the already grave situation," said PM Gilani.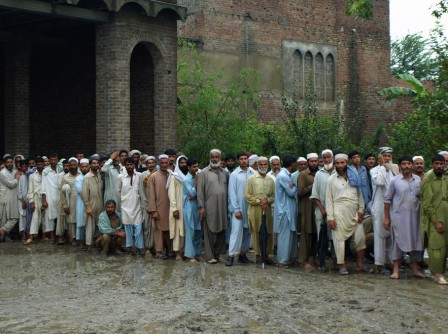 The UN is calling for an aid package of $460 million from the international community to deal with the immediate aftermath of the floods.
"We have a huge task in front of us to deliver all that is required as soon as possible. The number of people affected is extraordinarily high. If we don't act fast enough, many more people could die of diseases and food shortages," said John Holmes, the UN Emergency Relief Coordinator on August 11.
Meanwhile, today's Independence Day celebrations marking Pakistan's 1947 break from British colonial rule have been canceled by President Zardari.
"The best way to celebrate this day is to reach out to the victims of the natural disaster, heal their wounds and help them to help themselves. I salute the courage and heroism of flood victims and assure them that the government will do everything possible to alleviate their suffering," said Zardari in his Independence Day address.
However, so far the response of the Zardari administration has been incompetent at best angering a large majority of Pakistanis with no other alternative but to fend for themselves against the elements.