Haiti: Slow Recovery In The Misery Of Tent Cities, Cholera And Political Vacuum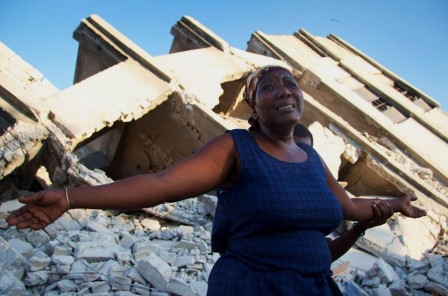 One year after the massive earthquake struck Haiti on 12 January, 2010,  Haitians are still grieving their incredible losses.  It is time for the global community to reflect on the little that has been accomplished, mainly by NGOs, and why the progresses made have been so incredibly slow as challenges facing Haitians  seem to be piling up.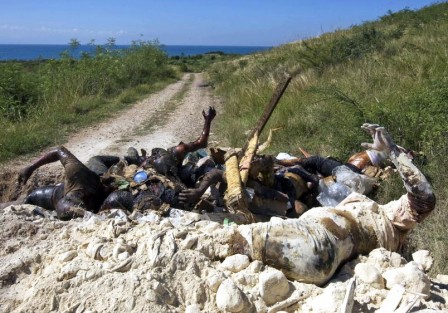 A year later, hundred of thousands of earthquake victims are still living in tent cities, where the risk of rape is rampant for women. The cholera epidemic is still a daily threat, and has already killed thousands despite the incredible efforts of NGOs such as Doctors Without Borders. The recent contested elections have created a climate of political uncertainty creating an even bigger vacuum in an already crippled government.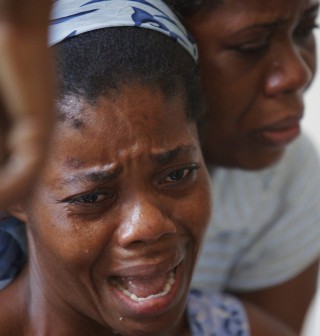 Even before last year's earthquake, Haiti was the poorest in the Western hemisphere. In 2009, it was ranked by the United Nations development program as one of the world's 50 poorest countries. In short, life was already an overwhelming daily struggle for most families. When the earthquake hit, Haitians' precarious lives became an instant nightmare.
The earthquake killed more than 220,000 people and injured over 300,000, and left more than one million (or about 10 percent of the population) homeless. Hundreds of thousands of victims are still living in the inhuman conditions of the tent cities camps today.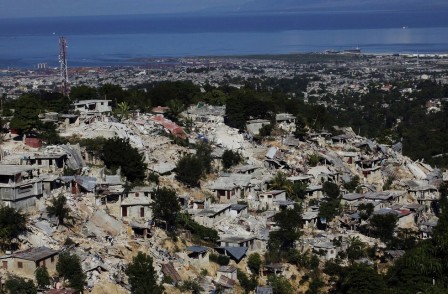 Over 12 months, most tents have become nothing more than shredded tarps. The majority of Haitians still living in these horrific conditions are located in 1,300 temporary camps in and around Port-au-Prince.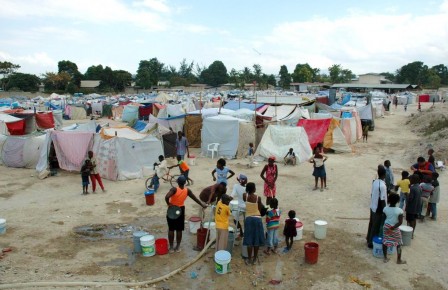 The very sluggish recovery can be blamed on the lack of coordination between all the NGOs involved in the process of reconstruction and a failed government. Some of this blame belongs squarely to former president Bill Clinton, who was designated by the UN as the point person to coordinate the international aid effort.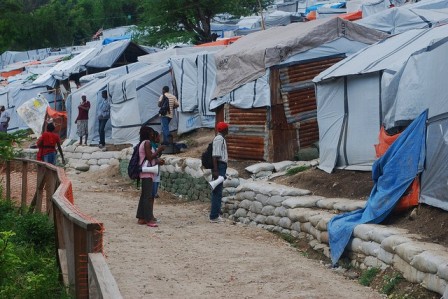 The United Nations, meanwhile said today that Haiti's recovery would be an "absolute priority" for the world body in 2011, and President Obama urged the international community to "fulfill the pledges it has made".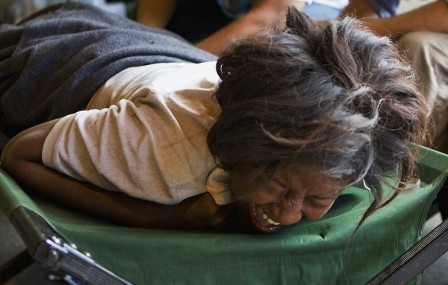 However, one year later, Haitians feel that the international community has dropped the ball, and even made their predicaments worse. Many Haitians are enraged at the UN peacekeepers for the fact that UN troops from Nepal likely brought cholera to the island.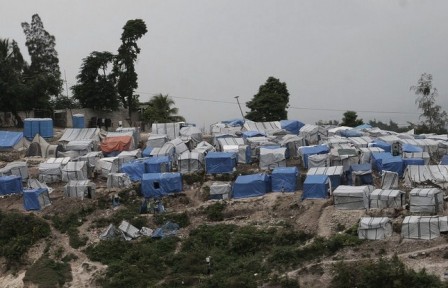 International donors have pledged almost $10 billion for Haiti's reconstruction, but a year after the quake little of it has reached the country, as many donors, such as the Red Cross are waiting for more political stability.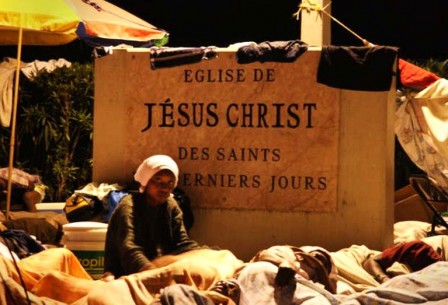 Shortly after the earthquake, IMF's head Dominique Strauss-Kahn called on the necessity of a Marshall Plan for Haiti. This much needed Marshall Plan has failed to materialize, and the global community should acknowledge its incredible shortcomings.