Sweden: Neo-Fascist Far-Right Party Gains Cause Hung Parliament

By Gilbert Mercier

NEWS JUNKIE POST

Sep 20, 2010 at 12:13 pm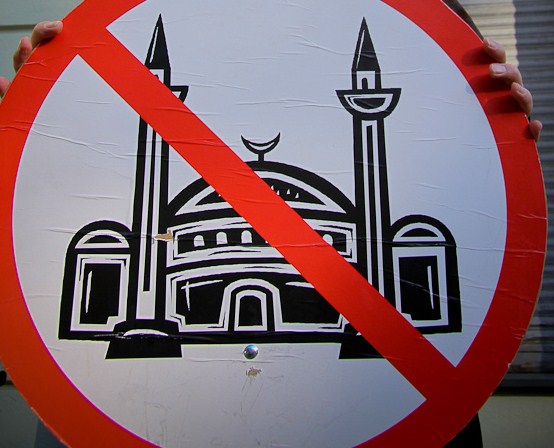 Today, Sweden woke up in shock after finding out that  the far-right party going by the name " Sweden Democrats" had enough votes to win 20 seats in the Swedish Parliament. Such a  rise of the far-right is a first in Swedish electoral history. Because of the gains by the far-right, the ruling center-right coalition is now falling 3 seats short of an outright majority.
Center-right Prime Minister, Fredrik Reinfeldt, who now needs new coalition partners, immediately ruled out any deal with the far-right. Instead, he will look into bringing the Green party on board to form a new coalition.
"I have been clear. We will not cooperate with or be made dependent on the Sweden Democrats. I will turn to the Green to get broader support in parliament," said Reinfeldt in his victory speech on Sunday.
The gains of the racist, anti-immigration far-right in Sweden reflect an unfortunate but common political trend in Europe's political landscape. The  neo-fascist "Sweden Democrats" are an embarrassment for democracy. They have the same political platform than the better known Front National in France (see 2ND photo), and other far-right parties in Switzerland (see 1ST photo), Italy, Hungary and the UK. The common racist  agenda of the European far-right is anti-immigration and even anti-integration of any foreigners.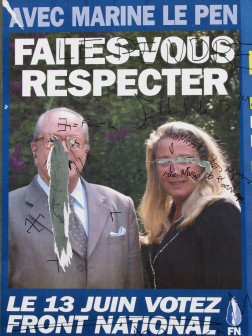 Some Swedish political analysts think that the Sweden Democrats are so far to the right that no other parties will ever want to cooperate with them. However, the far-right could still have a strong impact and influence on Sweden's overall political climate.
The election is an absolute disaster for the left-wing Social Democrats, who had been the country's party of government for most of the last 100 years. Left-wing Social Democrats scored just above 30 percent of the ballots. It is the worst performance for the left since 1914. Dagens Nyheter, Sweden leading daily newspaper, called the election results " The End of an Era", in today's editorial headline.