Election: America As An Idiocracy With ADD And Stockholm Syndrome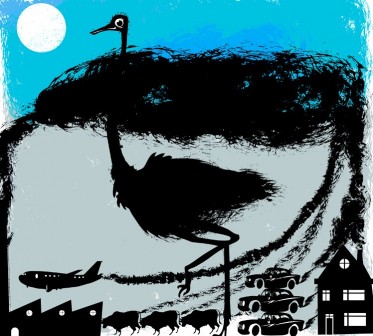 Americans have just traded the little hope for some change that the Obama administration was timidly trying to bring to the country for anger, fear, and ignorance by relying on "solutions" which have caused a down hill spiral for the United States for the past 30 years. As I am writing this, the GOP and their Tea Party allies  have secured a majority in the House of Representatives , and made gains in the Senate by already picking up four seats.
As it is turning out, a majority of American voters didn't vote with their heads once again. Instead they voted with their "feelings" or their guts and against their own interests. It is not the first time and it is unlikely to be the last. After all George W. Bush was reelected in 2004 after starting two wars in his first term in office. In 2006, voters said  "enough is  enough" ( a Democrat slogan) and decided they wanted the GOP out. It seems that they are having a change of heart again in 2010 with electing the same people they could not stand in 2006 and 2008. That said, the unrealistic enthusiasm which took Barack Obama to the White House wasn't fully rational either, but if nothing else it had the merit to be based on naive optimism and not on  negativity.
In the 2010 election cycle, brawl is in and brain is out. Russ Feingold, arguably one a the smartest guy in the US Senate,  lost his seat in Wisconsin. But to compensate this poor performance in the Mid-West, Californians have given a victory to Jerry Brown for governorship, and Barbara Boxer seems to have a clear shot at defeating Carly Fiorina. Also in the West, NPR just announced that Harry Reid managed to narrowly beat the Tea Party favorite Sharron Angle.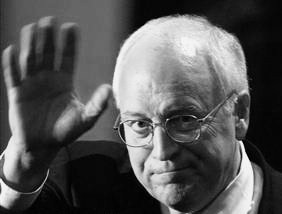 Remember The Bush Years? America Has Attention Deficit Disorder
A lot of voters have decided to blame President Obama for a situation he was not instrumental in creating. The attention spam of many voters is so incredibly short that it qualifies as a psychological disorder. Blaming Obama for the lack of jobs, the global recession and the general sense of malaise in America is like blaming the plumber you call after some very rude guests made your toilet overflow  after taking a big dump in it. How can people be so forgetful, masochist or just plainly dumb ? Bush, Cheney, Rove and co. took an enormous  dump on America, and the world by starting two wars and crashing the global economy, yet a majority of voters has just rewarded Rove and his new accomplices with a political comeback.
In 2008 America hired a janitor / plumber in chief to clean up the mess of the Bush administration. Yet, because the United States of America is like a teenager suffering from ADD, few realized that President Obama did not have at his disposal a magical wand to make all the problems disappear overnight. Just like a teen suffering from ADD, a lot of Americans except immediate gratification in whatever they do or they throw a tantrum. That is what the Tea Party is: the expression of a tantrum created by fear, anxiety and confusion.
But beside ADD, it turns out that in 2010 America is very much like an abused woman coming back to her brutal husband for a second round.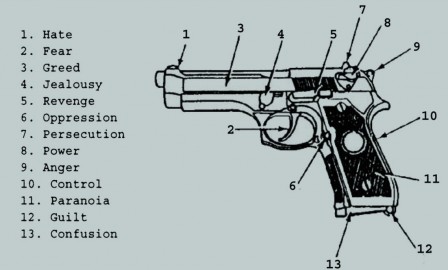 America's Stockholm Syndrome: "The Party Has Just Begun"
On August 23RD  1973, two automatic machine-gun carrying criminals entered a bank in Stockholm, Sweden. They started blasting away with their guns terrifying the bank employees. One, a prison escapee, told the bank employees that "The party has just begun". The two bank robbers held four hostages, three women and one man.
For the next five days the hostages were held in a bank vault and strapped with dynamite. After their release, despite the fact that they were threatened, abused, and fear for their lives for five days, it quickly became apparent from interviews that they supported their captors.
Clearly, the hostages had established a strong emotional bond with their captors. One of the woman hostage later became romantically involved and engaged to one of the criminal, and another of the woman hostage started a fund to help the bank robbers with their attorney fees. The oblivious voters who elected the GOP today are just like the two Swedish women: they were beaten for eight years but they want more, in retrospect they fell in "love" with the torturers war criminals.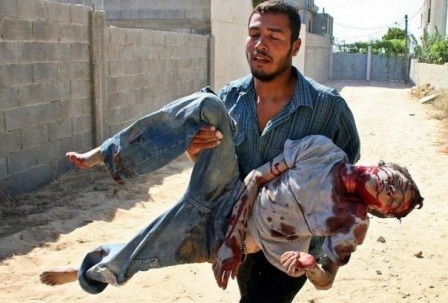 What To Expect Next? Gridlock On Domestic Policies And Full Blown US Imperialism Abroad
With the GOP in control of the House and with enough votes to block anything they want in the US Senate, what we can expect from Congress is gridlock for the coming two year. Further, we can also expect from the GOP and their junior Tea Party partners to do they very best to overturn the health care reform and the financial reform bill. They will put efforts into it, and by doing so will undo most reforms made by the Obama administration.
Abroad, the very few positive improvement  made by the Obama administration in foreign policies will be challenged and ultimately taken apart. With a Republican controlled Congress do not expect the US and NATO to start withdrawing troops from Afghanistan in 2011; do not expect any pressure at all put on Israel to stop the expansion of the illegal settlements of the West Bank and East-Jerusalem. The GOP win means that America unilateralism and full blown imperialism is officially back with a vengeance. With the GOP very much back in the foreign policy loop, what will be the next country invaded by the United States? Iran, Yemen, Somalia, North Korea who knows, but what we can count on is that "all options will be on the table", and especially military ones.