UN Report: Human Development Is The Real Wealth Of Nations

By Gilbert Mercier

NEWS JUNKIE POST

Nov 5, 2010 at 3:50 pm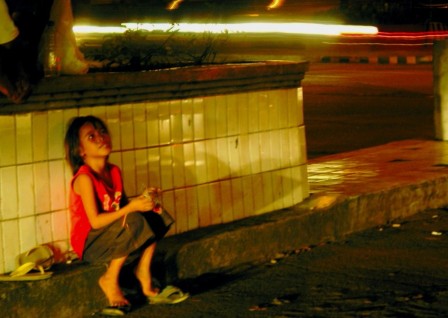 Yesterday, the United Nations released its annual Human Development Report. It is the 20TH anniversary of the report, and this year's report is broadening the general understanding of what it means for a nation to be "developed" by adding new parameters to calculate the nations respective index. The 2010 report has taken under consideration to judge the well-being of a nation's population, from solely measuring the size of their national economy to put in consideration factors such as income inequality and gender inequality beside only considering health and education.
The 2010 Human Development Index (HDI), which is a composite national measure of income, health and education for 169 countries, shows Norway, Australia and New-Zealand leading worldwide in HDI achievement, and Niger, the Democratic Republic of Congo and Zimbabwe at the very bottom of the annual rankings.
The next seven among the top 10 countries in the 2010 HDI are: The United States, Ireland, Lichtenstein, the Netherlands, Canada, Sweden and Germany. The other seven among the bottom 10 countries are: Mali, Burkina Faso, Liberia, Chad, Guinea-Bissau, Mozambique and Burundi. This year report features three new index beside the HDI: The Inequality-adjusted HDI, the Gender Inequality Index, and the Multidimensional Poverty Index (MPI).
"These new measures are major methodological advances that can pinpoint problems and successes in a country, and help to develop ideas and policies that can improve people's lives. The Inequality-adjusted HDI shows that in many countries, despite rising overall average development achievement, far too many people are being left behind. The Gender Inequality Index is designed to help advance human development progress by objectively measuring the extent and impact of the persistent social disparities between men and women. Providing girls and women with equal educational opportunities, medical care, legal rights, and political representation is not only socially just, but one of the best possible investment in development for all people," said Jeni Klugman, the report's lead author.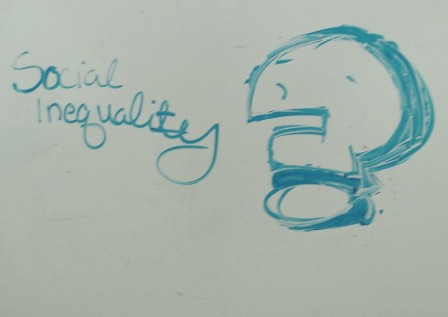 In regard to the United States, the 2010 report shows that it is getting a demotion for economic inequality. Jeni Klugman explains what happens to the US when the gap between rich and poor is taking under consideration for  the index calculation.
"The overall US Human Development Index falls by about 11 percent, which is quite significant. With income inequality considered, the United States ranking for well-being drops from 4TH to 13TH in the world," said Jeni Klugman.
The 2010 Human Development report confirms that in the last 20 years, the US middle-class has lost ground, and that lower income families have been literally clobbered by America's brand of capitalism.
Note: To read the complete  2010 Human Development report click here. To read the summary of the report click here.