Global Trend: The Rich Are Getting Richer

By Gilbert Mercier

NEWS JUNKIE POST

Jun 24, 2010 at 11:52 am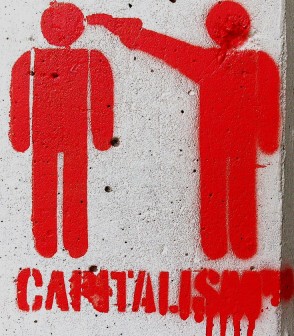 According to a report published by Capgemini and Merrill Lynch, in 2009 the wealthy got wealthier worldwide despite the global economic downturn. Globally, the number of millionaires rose by 17 percent in 2009.
Meanwhile, the middle class and the poor are getting increasingly squeezed as the result of the 2008 global financial meltdown, which translated quickly in a persistent lack of employment, especially in the US and Europe, a sharp drop in real estate value, cuts on social programs, retirement and pension benefits, and last but not least a much tighter credit from financial institutions.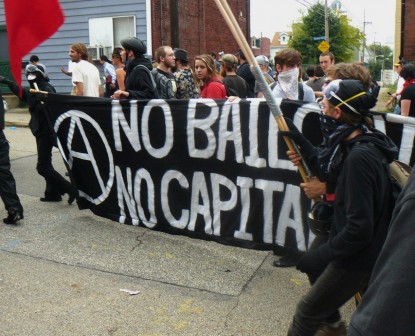 In other word, as a global society, we have not learn anything from the economic meltdown of 2008. And if the report shows some sign of global economic recovery, it also demonstrates that the key systemic problem of  obscene concentration of wealth has not been tackled whatsoever, and that we are still functioning in the same unsustainable logic of  "shock Capitalism" with too much wealth concentrated into too few hands. As most of us, worldwide, are struggling for such  basic needs as feeding our families and keeping a roof above our head the gap between the super-wealthy and the rest of us is growing with no end in sight.
For example, India, which is one of the country who saw the sharpest rise in millionaires in 2009, remains a country plagued by extreme poverty and social injustice. In 2009, the Asia-Pacific region saw the sharpest rise in the club of the super-wealthy since 2008 with a rise of 26 percent. The region, with Hong Kong and India in the lead, now has as many millionaires as Europe with three million.
The number of millionaires in the Middle-East rose by 7.1 percent, to some 400,000, last year back to the level before the global financial crisis. The number of super-rich went up in Saudi Arabia and Bahrain, but dropped sharply in the United Arab Emirates due to the Dubai debt crisis.
From 2008 to 2009, the number of people with at least one million US dollars in assets, excluding primary residences, expanded to 10 million from 8.6 million in 2008.
After Asia, North America had the second biggest increase, 17 percent, to 3.1 million, which is the largest increase for a single region. Global wealth held by the super-rich rose by 19 percent, to about $ 30 trillion, after falling more than 19 percent in 2008 following the financial meltdown.
Wealthy investors increased their relative share of holding in markets outside their home regions reversing a trend that began in 2006 of increasing investment in their home countries. According to the report, in 2009 the US had 2.87 million millionaires, followed by 1.65 million in Japan and 861,500 in Germany.