WikiLeaks' Assange Is Out Of Jail On Bail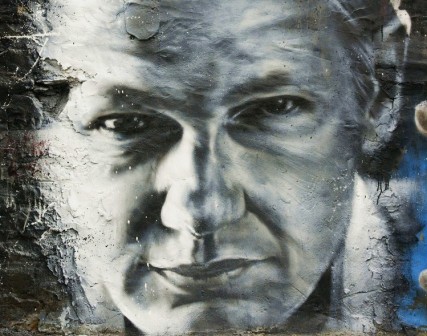 On Thursday, the founder of WikiLeaks, Julian Assange was granted bail by the High Court in London. The court rejected an appeal made by the prosecution against the release of Assange. However, the bail granted today by judge Ducan Ouseley has many strings attached to it. Julian Assange will be required to stay at the country estate of one of his supporters, Vaughan Smith, a former soldier who founded the Frontline Club, a media club based in London where WikiLeaks has some of its operation. Julian Assange will also have to wear a security tag. Assange's supporters have helped put up his bail totaling 283,000 Euros.
Judge Ouseley said he did not believe there was a risk that Assange would try to flee the United Kingdom."The court does not approach this case on the basis that this is a fugitive from justice who seeks to avoid interrogation and prosecution," said judge Ouseley. Assange will have to report every day to a police station near the estate in Suffolk where he will be confined. After spending the past eight nights in jail, Assange made a short statement addressed to the press and his supporters from the steps of London's High Court.
"It is great to feel the fresh air of London again. If justice is not always the outcome, at least it is not dead. I hope to continue my work and I continue to protest my innocence in this matter, and to reveal as we get it, which we have not yet, the evidence from these allegations," said Assange.
Julian Assange , his legal team and his supporters say the allegations against him are politically motivated, and made under the pressure of the Obama administration as a retaliation for the Pentagon and the State Department leaks. Assange has received the backing of a number of high-profile supporters including human rights activist Jemina Khan, Bianca Jagger and filmmakers Michael Moore and Ken Loach. Assange's supporters say that Sweden is acting on behalf of the United States where the Obama administration is trying to charge Assange under a controversial law dating from 1917 called the Espionage Act.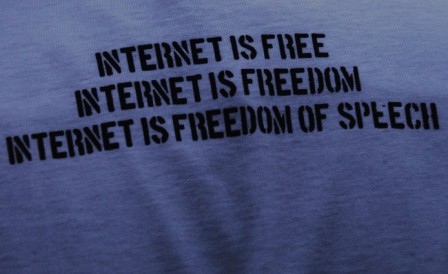 Is The Espionage Act An Unconstitutional And Authoritarian Legal Tool To Crack Down On Dissidents ?
The ACLU, in a testimony released today for the House Judiciary Committee, said that the wide sweeping Espionage Act should be "narrowed not expanded" in order to protect the First Amendment. The ACLU views the 1917 law as unconstitutional.
"If the Espionage Act were to be applied to publishers, it would have the unconstitutional effect of infringing on the constitutionally protected speech rights of all Americans, and it would have a particularly negative effect on investigative journalism-a necessary and fundamental part of our democracy," said the ACLU.
On Wednesday, Human Rights Watch's Executive Director, Kenneth Roth, sent an open letter to President Obama urging him to reconsider seeking criminal charges against WikiLeaks and Julian Assange.
"We write to express our concern at the prospect that the US government would employ espionage laws against WikiLeaks or its founder for the release of US State Department cables. Regardless of how one views the intentions, wisdom or strict legality of the WikiLeaks release, we believe that resorting to prosecution will degrade freedom of expression for all media, researchers and reporters, and set a terrible precedent that will be eagerly grasped by other governments, particularly those with a record of trying to muzzle legitimate political reporting. Both international law and the US Constitution prohibit criminal punishment of those who report matters of public interest except in fairly narrow circumstances," wrote HRW's Roth in his open letter to President Obama.