Bush Tax Cuts: "Celebrating" Ten Years Of Fiscal Insanity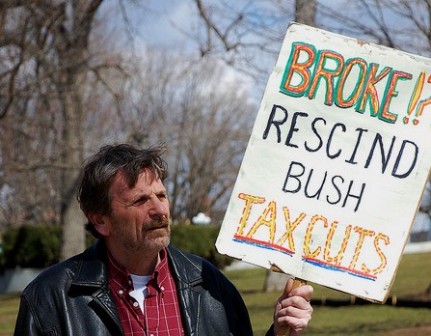 Ten years ago today, George W. Bush announced his tax cuts. When Bush was elected in 2000, he inherited a budget surplus, but it took only a year for the federal government to have a budget deficit and have to borrow money to finance its debt. Former president Bush described the tax cuts as a way to give federal funds back to US taxpayers.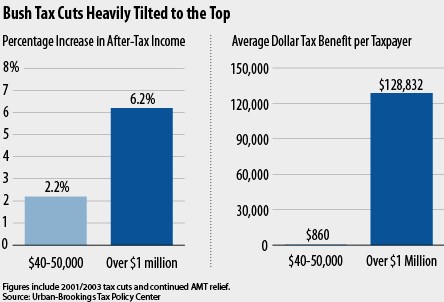 "We recognize, loud and clear, the surplus is not the government's money. The surplus is the people's money. And we ought to trust them with their own money," said Bush during the signing ceremony which took place in the White House's East Room.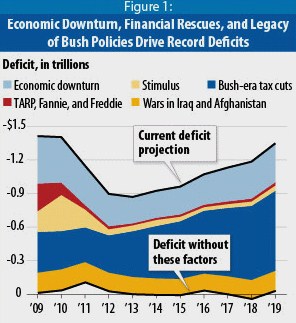 The Bush tax policy was supposed to stimulate the economy but, in fact, the years following the signing of the cuts in 2001 saw the slowest economic growth in the United States since World War II. The taxes were cut without even an attempt to cut spending. As matter of fact, federal spending was dramatically increased in the following ten years-and still is in 2011. Back in 2001, a majority of Democrats voted against the Bush tax cuts bill. However, last December, at the expiration of the cuts, a majority of Democrats voted with Republicans to extend the bill for two more years. Unfortunately for the American people, this fiscally irresponsible and unsustainable tax policy has a wide bipartisan support in the US Congress. In other words, what were the Bush tax cuts back in 2001 have now really become the Bush-Obama tax cuts.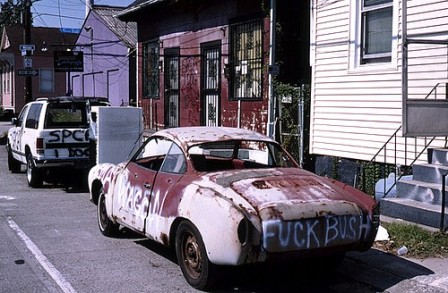 Today, the Committee For a Responsible Federal Budget, which is a non-partisan organization, said that "We can't afford another ten years of deficit financing the tax cuts". According to the committee, extending all of these tax cuts beyond 2012 would cost $2.4 trillion. "We can't afford to put another $4 trillion on the nation's credit card," said Maya MacGuineas, president of the Committee For a Responsible Federal Budget.