Labor Action: Pushing for Strike and Consumer Boycott Against WalMart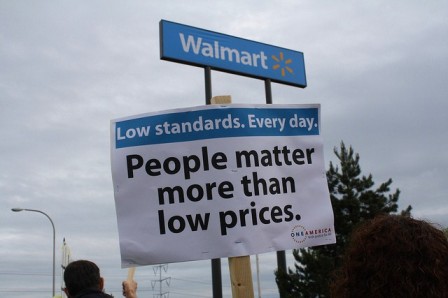 A nationwide movement to improve wages and work conditions for WalMart and its warehouse distributors has erupted from what started with a warehouse walkout in Southern California on September 12, 2012, and Ellwood, Illinois three days later because of poor working conditions, discrimination, and undefined or reduced work hours. WalMart has been notorious for being exceptionally cruel to its employees over the years and is involved in lawsuits ranging from refusal to pay overtime, forcing temporary workers to arrive early and work through lunch breaks, and even sexual misconduct and discrimination. In 2008 alone, WalMart paid out $640 million in settlements in dozens of federal and state class-action lawsuits.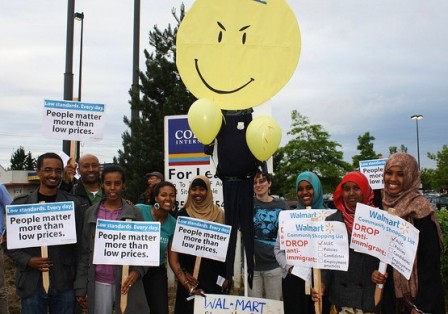 As a non-union entity that employs 2.1 million so-called associates worldwide, WalMart is a prime example of global capitalism. It is the United State's largest private employer, with a domestic labor force of 1.4 million. About 70 percent of the products WalMart sells are made in China and are the direct result of exploited labor in that country. This modern slave labor is the reason why Walmart can advertise its prices as being the lowest anywhere and also why the company reported a net income of $15.4 billion in 2011. The heirs of Sam Walton, the founder of the WalMart empire, are by far the world's richest family, with a combined net worth of $93 billion. They currently hold numbers six, seven, eight, and nine on the Forbes 400 richest people in the world.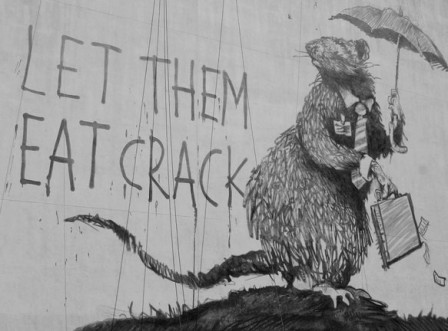 Throughout October and November 2012, demonstrations took place in twelve states and in major cities around the country including Los Angeles, the Bay Area, Sacramento, Orlando, Miami, Chicago, Washington DC, Seattle and Dallas. These actions have been described as the first strike in Walmart's 50-year history according to the strike organizers, and have grown support in many smaller cities and towns across the continental US. OUR WalMart, an advocacy group consisting of current and former employees, has planned a nationwide Black Friday strike and walk-out that could potentially cripple the mega-giant superstore.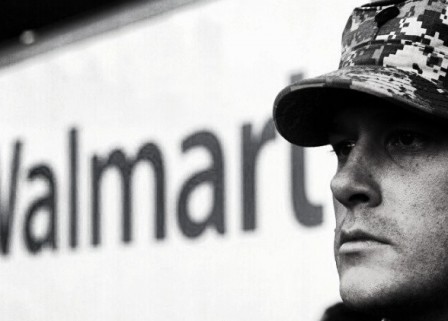 October 10, 2012 was the National Day of Action against unfair labor practices, with demonstrations taking place, such as walk-outs by WalMart associates, and distribution of literature, at many WalMart stores by local union advocates, supporting workers' right to organize, receive fair wages, health benefits and 40-hour work weeks. In solidarity with my union brothers and sisters, I took a ride to my local WalMart in Mays Landing, New Jersey, to see first hand the impact of their collective efforts. I was pleased to find many conversations taking place between union members in bright orange shirts with customers who were ready to shop. I was greeted in front of the mega-store by Daniel Konczyk, a United Food & Commercial Workers (UFCW) Local 152 union member, with a smile and a leaflet. He was more than happy to answer some of my questions about the day's significance.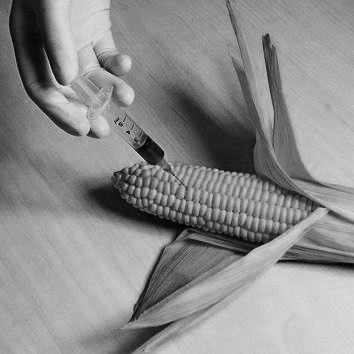 "We picked this WalMart and several others as targets in the area, to bring attention to a national awareness against WalMart. We're not here to represent the Union; we are here to help the workers of WalMart. There has been a lot of talk politically this year, with the presidential election, about creating better jobs, so what we are here to do today is to educate the employees and encourage them to come out and let them know they have support to make changes within their workplace."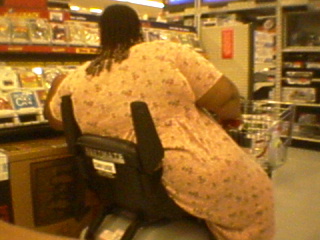 This day in Bentonville, Arkansas, WalMart associates from across the country gathered to bring a message to CEO Mike Duke and to the Walton family members who still control over 48 percent of the company, to respect workers' rights and to provide better wages, better benefits and more hours. "The WalMart associates in this country are under attack, as are most of the working people in this county. WalMart is the largest employer in the world, that's why it is being targeted; this is not about a union-nonunion issue" Konczyk said as he waived to the mayor of Mays Landing, who declined an interview but expressed his support for the union's initiative.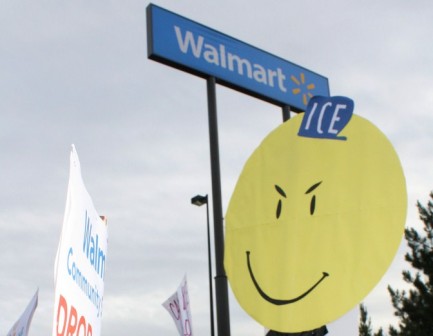 "Because they don't have the collective bargaining agreement, there has been retaliation against WalMart employees who have spoken out against the unfair practices such as their hours being cut and their wages affected. Because this company is the largest employer in the world, they should be doing their fair share to increase wages, benefits and hours and to provide good jobs to help the workers to be able to provide for their families and for those who are on public assistance, to be able to stand on their own," added Konczyk.
I stood with Local 152; about 10 of them along with union members from the Acme supermarket who walked across the plaza to join them in their efforts for about an hour. The store manager, who refused to give his name or an interview and purposefully had his WalMart badge turned backwards, made several attempts to ask the leaflet distributors to leave the property by means of police. Konczyk replied to the manager's threats with a simple shrug of his shoulder and one solitary word: "No." The police eventually did arrive and it was agreed that the Local 152 members would disband and move to the next WalMart a few towns over to do more education. I also tried several times to talk to a few WalMart employees who were taking breaks outside, but none of the associates I tried to make contact wanted to talk because of what can only be assumed to be a fear of retaliation.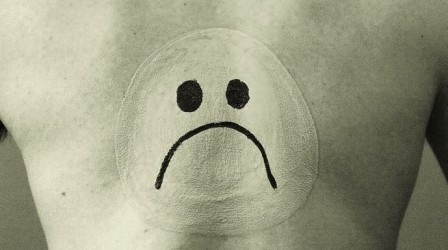 There are a few ways we as citizens can support WalMart workers in their struggle for fair wages and better work conditions. First, we as consumers should boycott all WalMart stores: especially on Black Friday and the entire holiday season. Hitting WalMart in the wallet is a great way to get its attention and demand change. Second, we should let the managers and other higher-ups at WalMart know that we are boycotting them. Third, we should encourage our neighbors, families and friends to do the same. Fourth, and most important, we should stand with the workers and let them know they have the support of the entire working class. We need to show them solidarity, not only through understanding and empathy, but also — and even more so — through our actions.
Editor's Note: Andrea Egizi is a journalist who focuses mainly on issues of ethics, equality and human rights. She is currently working on a novel. She is a seasoned front line activist and regular contributor to Raging Chicken Press. Photographs one, two and seven by One America.