Will FEMA's Handling of Sandy Be Obama's Katrina?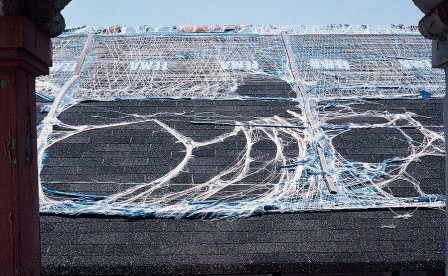 Hurricane Sandy hit the Eastern seaboard a month ago and left a path of destruction from the Caribbean to the Northeastern United States. In its wake, thousands of residents have been stranded without power, food, clean water, lodging and heat. Those who have been displaced have either been staying with relatives, moved into temporary Red Cross and FEMA shelters only to be relocated to either far off private shelters and churches, or thrown onto the streets.
The mission statement of FEMA (Federal Emergency Management Agency) is to "support our citizens and first responders to ensure that as a nation we work together to build, sustain, and improve our capability to prepare for, protect against, respond to, recover from, and mitigate all hazards." For those who have become victims of this never-before-seen super storm, most likely will disagree with this mission statement and response time of FEMA. One such hard hit area is Atlantic City. This East Coast gambling Mecca is a densely populated tourist region on the northern most point of Absecon Island and is know for it's transient population of the casino industry. Before the storm reached the coast, the whole barrier island chain was issued a mandatory evacuation and ended up taking a direct hit from the storm sustaining major wind damages and over 80 percent of the island was flooded. The result has been a housing nightmare for not only homeowners, but for the poorer renting residents and who are being denied and/or have pending FEMA checks due to landlord illegalities such as unregistered/unlicensed multiple family homes and single rooms for rent.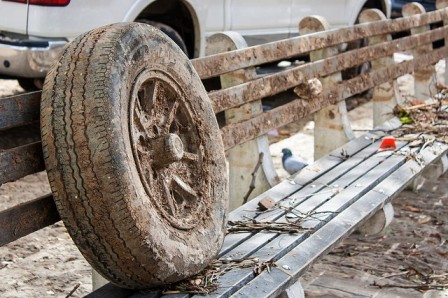 These legitimate candidates for FEMA relief are the hub of the denials and have to resort to staying with family members or go to the shelters. The Red Cross set up several temporary shelters in offshore high schools for anyone who lived in mandatory evacuation areas but had to be closed a week later to allow for the schools to reopen. Those leftover evacuees were then shipped to the FEMA assigned Atlantic City Convention Center where the connecting Sheraton Hotel and the large convention room would be used as lodging families. Sadly, the Convention Center and Sheraton shut down with one days notice after being open for only a little over a week. Many of the families moved onto the local homeless shelter where overcrowding and sanitation has been an on going issue.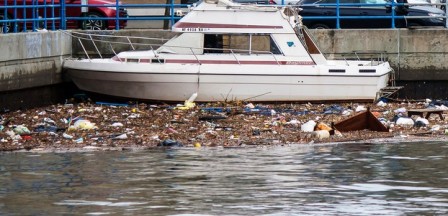 Kristopher Irizarry-Hosekema, a displaced and disabled Atlantic City resident who suffers from MS and seizures, spent a few days in the Convention Center with his service dog, Birdie. "The Convention Center looked like a police state," Irizarry-Hokesema said. "There were local and state police; even corrections officers, but no FEMA workers to be found except for two men who were taking applications for disaster relief. I had many questions on what was going on and received no answers, only heckling from the police when I threatened to go to the press about the incompetence of FEMA when I found out that volunteers and supplies were being turned away at the door when they were desperately needed."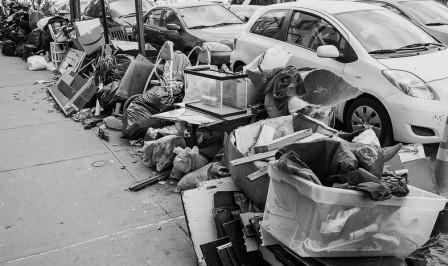 Meanwhile in Freeport Long Island, Sandy destroyed massive amounts of public and private property and and left 90 percent of the city without power for up to three weeks. A local homeowner, who would rather remain anonymous, had FEMA reject her claim for disaster relief via mail ironically the same day FEMA workers finally made it to her home to survey the damage after a week of clean-up had already begun. The letter, the homeowner claimed, noted that she and her husband were not eligible for compensation because they lived in a flood zone and was required to have flood insurance. FEMA claimed the insurance money would be enough to cover all the damages. "We only had a basic flood insurance policy," the homeowner said. "The insurance company only wants to pay us $9,000 when the damage to our home is somewhere around $80,000. We had to pull up all the carpets, get rid of all our furniture and fix the foundation not to mention the clean up of all the sand and mold left behind."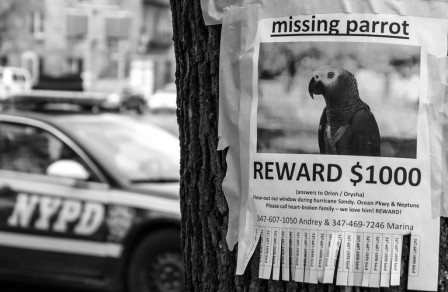 In Queens New York, a similar story has emerged. The Rockaways has been described as the worst hit region of the hurricane where 111 homes burned to the ground and damage was widespread across the entire peninsula. An optional evacuation order was placed and many residents stayed put in their homes thinking Sandy was going to be a dud like Irene was fourteen months prior. The hurricane and fires swept the Rockaways and desperate residents were left stranded with no immediate help arriving. Entire communities were out on the beach keeping warm with bonfires and were running short on what little supplies they had left. FEMA again was a no-show. Instead, homegrown community initiatives came into configuration with a neighbor-helping-neighbor feel to it. One of he first to arrive was the Occupy Movement inspired Occupy Sandy Recovery.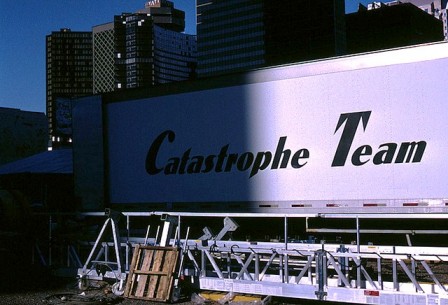 They were able to put boots on the ground and organize supply drives almost immediately after the hurricane struck using boardwalk stores ruined by flood-waters as food, water and clothing distribution centers along with first aid stations with volunteer nurses. Greenpeace arrived shortly after that with solar powered trucks used for charging stations so families could get in touch with loved ones. Even the Hallowed Sons Motorcycle Club out of Brooklyn were offering help in other hard hit areas on Staten Island by cooking hot meals and offering neighborhood protection from looters. "We walked around neighborhoods asking people what they needed," said Diego Ibanez, a Sunset Park resident and Occupy Sandy Organizer, "and people thought we were FEMA. When we told them we were volunteers and had nothing to do with FEMA they were completely shocked. They were even more shocked at our quick response and to receive help and supplies from everyday people and not the government."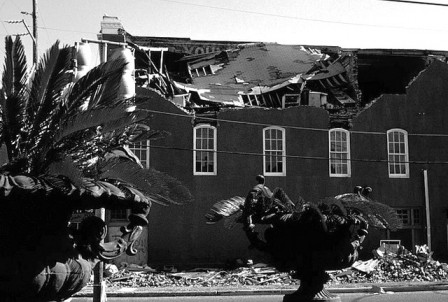 When FEMA finally arrived days later, they set up in the affluent neighborhood of Belle Harbor in the Rockaways. They approached members of the different relief groups and asked questions about their relief efforts. "FEMA made it clear to us that they were all about private property and showed very little empathy towards the situation the community was in," added Ibanez. "They even left behind two FEMA surveyors when the announcement was made to evacuate the Rockaways for the Noreaster that was going to hit. The two wayward FEMA workers came to us in a panic when they realized they were left behind. We fed them and arranged their transportation off the peninsula."
FEMA's response has been highly criticized by those who have been affected on the East Coast. Food, bottled water, generators, shelter, clothing and gasoline shortages have been reported all throughout the hurricane zone when the FEMA warehouse in Atlanta Georgia remains stocked to the gills and has had plenty of notice of the impending storm. Reports of FEMA's Camp Freedom For Hurricane Sandy Relief in Oceanport, New Jersey have suggested incompetence at every level. The press has been turned away from entering the camp and reports from inside have said that there is limited heat and sanitation. It was also reported that once the press was catching wind of the dire conditions at the camp, the wi-fi and other electricity had been restricted.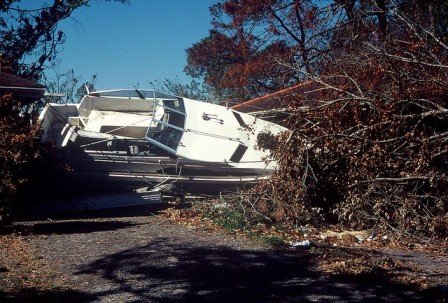 President Obama had the photo shoot of his career posing with Republican New Jersey Governor Chris Christie in Brigantine two days after the storm. Christie sang the praises of the Commander in Chief for his ongoing hurricane relief efforts and turned his back on his own political party less than a week before the presidential election. At that early stage of the recovery, no one knew exactly the immensity of the damage zone and Obama was able to keep face with the majority of the liberal press on his side. But where is Obama now? Where are the millions of dollars he set aside for hurricane relief? Where are the FEMA checks for victim losses?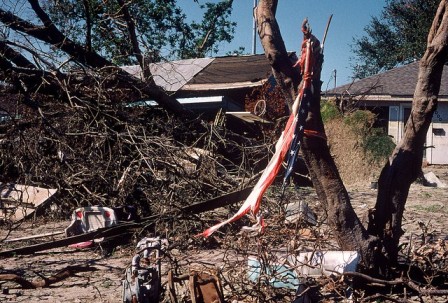 When Hurricane Katrina hit New Orleans in August 2005, FEMA's reaction was no different under the Bush administration than with the Obama administration. The similarities are so obvious and yet are going undetected by the mainstream-Obama praising media. Are the blinders on so tight that they can't see that volunteer and professional help was turned away when they were needed the most? Or that government staffed distribution centers were not set up and running beforehand? And how about the federal funds that were mishandled for the victims? Then President Bush was completely trashed by the media for being cold and insensitive to the poor of New Orleans and yet President Obama seems to be getting the free pass. In his 2008 election speeches, Obama talked and talked about accountability. Well now Mr. President, we need you to be held accountable for your failures of one of your top government agencies.
Editor's Note: Andrea Egizi is a journalist who focuses mainly on issues of ethics, equality and human rights. She is currently working on a novel. Photographs two, three, four and five of Sandy's immediate aftermath by Dr. Pavloff. Photographs one, six, seven, eight and nine of Katrina's aftermath by Gilbert Mercier.