Iraq War Lies and Dr David Kelly's Mysterious Death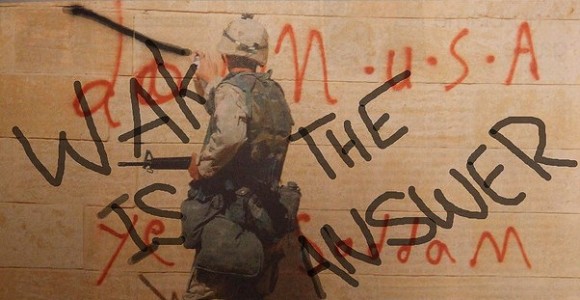 When a corpse is found, and the death appears to be from unnatural causes, it is common practice, and ought to be common practice, that a coroner's inquest is held into the cause of death. To my knowledge, the only case where this has not occurred in England was in the death of Dr David Kelly. Dr Kelly's body was found in a wood, off a bridle path on Harrowdown Hill, Oxfordshire, ten years ago to this day (July 18, 2003). Three hours after the body was discovered, before a pathologist had even examined it, before any announcement had been made as to the identity of the corpse, Lord Falconer, a former flatmate and confidante of Tony Blair, contacted Lord Hutton, and asked him to conduct an inquiry. Miles Goslett, a seasoned journalist with strong misgivings about how Dr Kelly's death has been investigated, published this information in the run up to the anniversary of a 10-year cover up by the government. Inquiries are reserved almost exclusively for multiple-death catastrophes like Hillsborough. However inquiries are not well known for discovering the truth, as the Hillsborough Inquiry showed, and likewise Dr David Kelly and his family were poorly served by the Hutton Inquiry. The first unanswered question is: why was Dr David Kelly's death not treated like any other death in a coroner's court?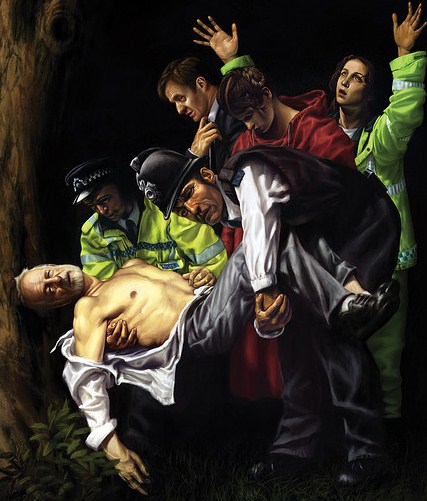 One problem with the Hutton Inquiry is that witnesses were not sworn in, which makes it possible for the unscrupulous to distort the truth with impunity. Those chosen to conduct inquiries are often people close to the ear of government. Sometimes they are due to retire and, as a parting gift to their masters, deliver uncomfortable decisions that satisfy none but the government in power, as with Lord Hutton, and as with Gus O'Donnell's inquiry into the bogus charity Atlantic Bridge. Governments also have control over the law courts and similarly get judges who are about to retire to achieve a required result, before being put out to grass. Some examples are the cases of Geoffrey Riflin QC's judgement in favor of police already found guilty in a private judgement in favor of Babar Ahmad, and Lord Phillips who presided over the unbelievable decision that found against Julian Assange in his Supreme Court appeal against extradition to Sweden. Governments lack the same control over coroners who have responsibility for their own region in which a corpse may be found. Before Hutton retired he put a 70-year hold on certain documents connected with his inquiry into the death of Dr David Kelly. This raises a second important question. If Lord Hutton was satisfied that his decision of suicide was unchallengeable, then why was access to these documents restricted for 70 years?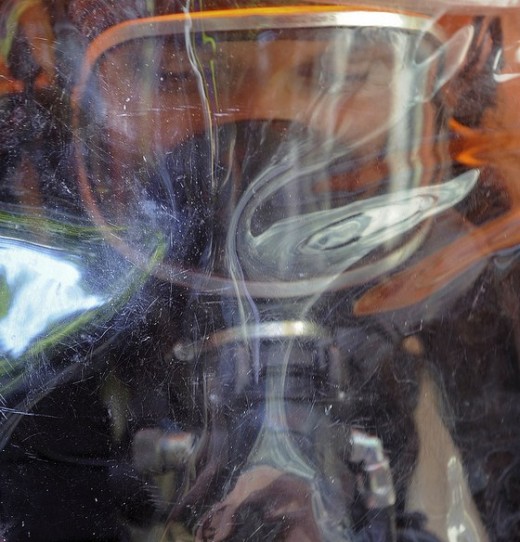 Since the 70-year restriction imposed by Hutton, certain documents have been released, including the post mortem report that was released with a plea from Ken Clarke to respect the family interests. The post mortem was led by Home Office pathologist Dr Nicholas Hunt. The combined report, which involved two other pathologists and their co-workers, as well as Hunt, appears to have been conducted along certain guidelines suggested by Hunt. An indication of this comes from the toxicology report of forensic pathologist Dr Alexander Richard Allen, who was informed by Hunt before conducting his experiments that three blister packs of co-proxamol were found in Dr Kelly's pocket. When paracetamol and dextropoxyphene (the ingredients of co-proxamol) were found in the blood and stomach (albeit in very small quantities) all tests ceased and Allen wrote "no further analyses were carried out on the stomach's contents." Dr Allen also reports he was informed that vomit was found around Dr Kelly's mouth and beside his head. Alarmingly, no sample of this appears to have been analyzed. Dr Allen concludes that there was not enough co-proxamol to kill Dr Kelly: not by a long way. So many questions arise here, it is difficult to know where to start. Why, in such a high-profile case, were forensic tests not conducted to determine whether foul play was involved?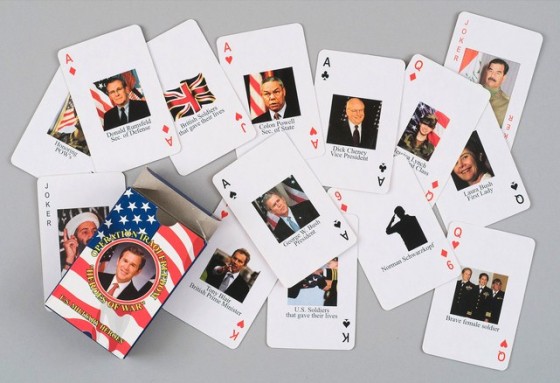 To abandon analysis once certain substances are found is at best negligent, at worst criminal. Not to have taken a sample of vomit for analysis is similarly at best negligent, at worst criminal. Certain toxins and venoms can cause vomiting, but there appears to have been no search for any alternative cause of death to co-proxamol ingestion coupled with wounds to Dr Kelly's wrist. Dr Kelly is assumed to have slit his wrist. Yet even this raises questions. He was a highly intelligent and well-respected professional. It seems hardly believable that he would choose the smaller of two arteries if there was any serious intent from him to take his own life. Severance of the ulnar artery hardly ever brings about death as reported by a number of senior medical experts as early as February 2004. Instead the artery clots and the body has its own mechanism for quickly closing it down to prevent blood loss. There is little likelihood of excessive bleeding from the ulnar artery and almost no possibility of this causing death. Medics who attended the body saw so little blood they went public after Hutton had proclaimed blood loss was the reason for Dr Kelly's death.Why was an inquest not called for after the senior medical experts and paramedics had presented their arguments?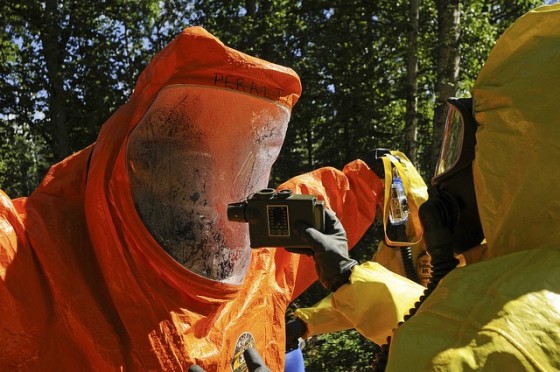 Documents in the public domain tend to cloud the issue further. Thames Valley Police, the force called in to deal with the Dr Kelly's death, have received numerous freedom-of-information requests from concerned members of the public. Several sets of photographs were taken by police photographers at the scene of death at various times. It is believed that these hold the clue to whether Dr David Kelly's body was moved, from its initial discovery with head and shoulders allegedly against a tree, to the time of arrival of the paramedics on the scene when the body was lying flat out on the ground. Thames Valley Police have refused access to these, even from a small group of medical experts, who have probably seen everything, on the grounds that it is likely to upset the family. The latest freedom of information request simply asked Thames Valley Police to look at the photographs to see whether they revealed if Dr Kelly's corpse was resting against a tree or lying flat on the ground, without releasing any disturbing details which might upset the family. Instead of answering the question, statements from the transcript of the Hutton inquiry, which is freely available anyway, were sent as a response. A crucial question must be: was the body moved? If the body was moved, then who moved it, and why?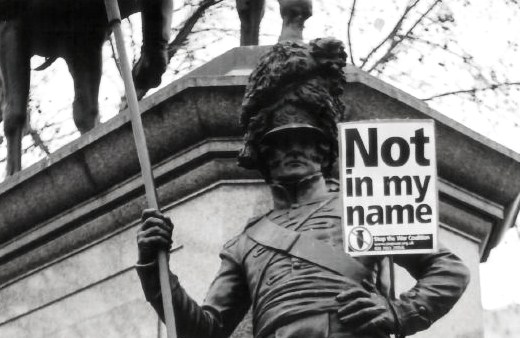 Dr Kelly worked at Porton Down where all the latest UK chemical, biological and microbiological weapons are developed and tested. There are probably any number of serums or venoms and other lethal substances developed at Porton Down that could have been used to kill Dr David Kelly. Nevertheless, tests were only conducted on "commonly available drugs" and then stopped once small traces of co-proxamol were found. A war was being promulgated against Iraq despite Dr Kelly having revealed that there were no creditable grounds for this war, no weapons of mass destruction, and no 45-minute capability to launch these imaginary weapons. Saddam Hussein had complied with the UN fact-finding mission led by Hans Blix. Hans Blix and Dr David Kelly tried to tell the world there were no weapons of mass destruction and that we were going to war on a lie. Because of Kelly's endeavor to prevent an unnecessary and illegal war he ended up dead. The unanswered questions have been mounting up for a decade. Today there will be a peaceful protest outside the Royal Courts of Justice between 2 – 4 pm. Those present will be wearing gags, because justice has been gagged, it has neither been done, nor seen to be done, nor even heard to be done. Only an inquest will resolve the many outstanding issues brought about by the Hutton "whitewash" as the press labeled it. The only way these questions can be resolved is by conducting the coroner's inquest that should have been done in the first place.
Editor's Note: Photographs one by Kieran Hynes. Photograph two by The Joker. Photographs three and five by Joint Base Elmendorf-Richardson and photograph four by Object Project.