Haiti: Where Democracy and Justice Make a Stand Against Corrupt Power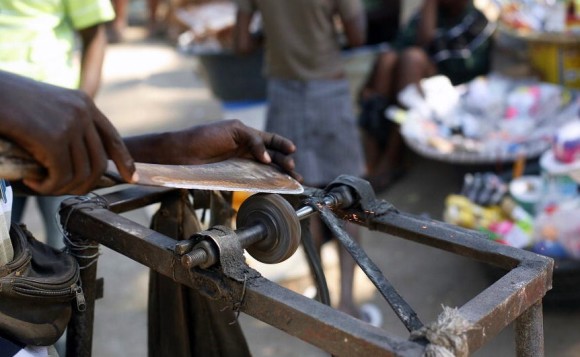 In Haiti, in early July 2013, no criminal case was more important than the one handled by Magistrate Jean Serge Joseph, a 58 year-old Haitian-Canadian who had returned to work in his country of birth after earning his degrees abroad. Judge Joseph was examining a complaint of corruption, embezzlement of public funds, money laundering, and usurpation of titles against Sophia Saint-Rémy Martelly and Olivier Martelly, the wife and son, respectively, of Haitian President Michel Martelly. Economic crimes by highly-placed officials are routine under dictatorships and should have been expected of an occupation government that was, after all, illegally set up by rigged elections. In this case, however, the death of the judge under suspicious circumstances in mid-July, followed by persecution of the plaintiff, his lawyer and the press, have generated huge shock waves.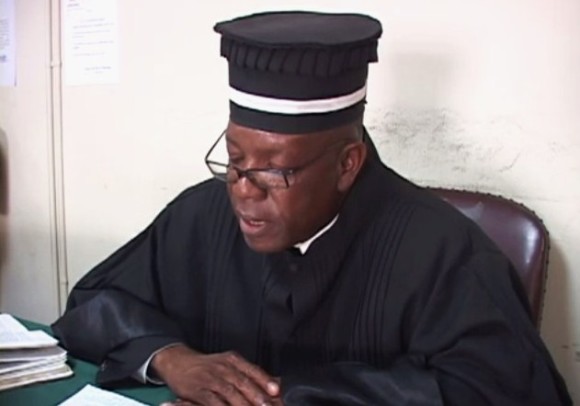 An honest judge bucks the regime
As the Presiding Judge (Juge d'Instruction) in a corruption case, Mr. Joseph was collecting preliminary evidence, taking depositions, and hearing witnesses, so as decide whether or not the evidence of guilt was sufficient to warrant a trial. He was empowered to issue warrants to search places and seize evidence, or to require individuals to appear as witnesses. In this context and in accordance with Haiti's Code of Criminal Procedure, at a hearing on July 2, the judge issued an order to the Haitian President to put at his disposal, as witnesses, Prime Minister Laurent Salvador Lamothe, Finance Minister Wilson Laleau, Sports Minister Magalie Racine, Governor of the Central Bank Charles Castel, and other officials.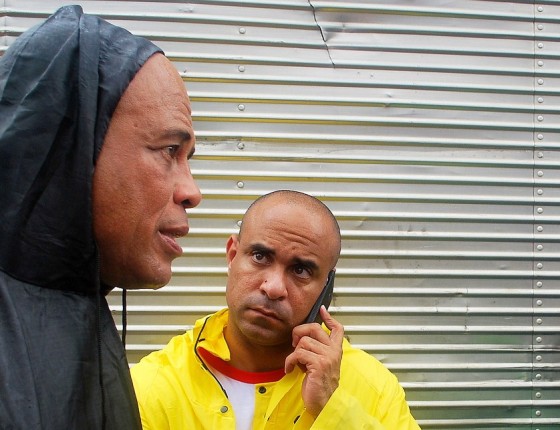 Within a week of the order, the plaintiff in the case, Hénold Florestal, reported through his counsel, that several armed men, including a former police commissioner, had come to his neighborhood one night aboard three cars with tinted windows to inquire about his residence and then called on him to withdraw his complaint against the president's wife and son. The men told Florestal that, if he withdrew his complaint, Martelly would be open to negotiations, but things could end badly otherwise. Florestal informed the press through his counsel, that he would not withdraw his complaint and furthermore, he would soon file another complaint, this time against those who had made the threats.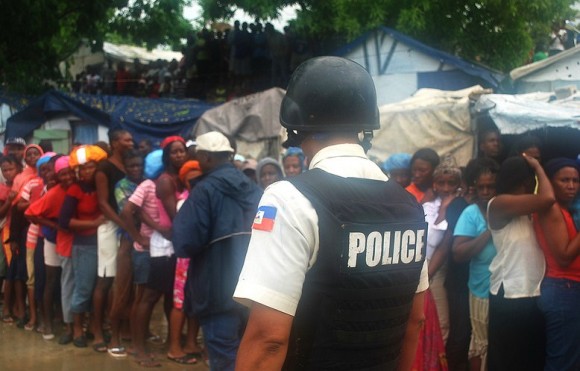 Dead men do talk
Simultaneously one of judge Joseph's friends and family lawyer, Mr. Samuel Madistin, reported that the judge told him, and a group including several magistrates, that highly-placed government officials had ordered him to declare, at a public hearing to be held on the following Tuesday, that he would withdraw all charges against Martelly's relatives. In particular, the judge said that he had met on Wednesday July 10 and Thursday July 11, first with a legal adviser to the office of the Prime Minister and later with Martelly and Lamothe themselves, together with Minister of Justice Jean Renel Sanon and presidential advisor Louis Gary Lissade, in the office of the latter.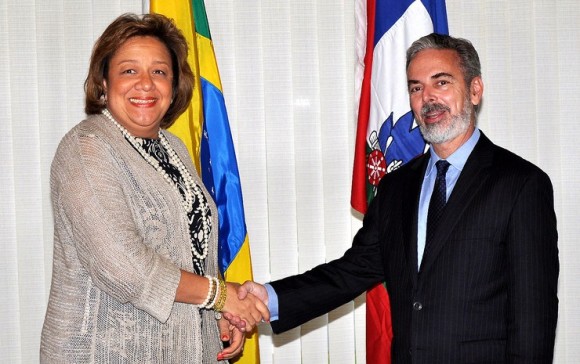 The judge's wife, Rachelle Acelat Joseph also gave an interview to Radio TV Kiskeya in which she related that the Chief Justice of the Court, Mr. Raymond Jean Michel, had called her home several times to summon the judge to a meeting, after which the judge was so shaken that he would relay nothing to her except face to face. She reported that her husband told her that Mr. Jean Michel made him dispense with his security before driving him to a meeting with Martelly, Lamothe, Sanon, and Lissade. According to the judge, a frustrated Martelly reminded Mr. Jean Michel, "I thought you told me you had control over the judge you were giving the case to?" and demanded of the judge himself, "Where have you seen the wife of the President go to prison?" To which the judge responded: "In places where there is the rule of law." The judge also told his wife that Prime Minister Laurent Lamothe accused him of wanting "to give the government a coup d'etat." In the end, the group resolved, without the judge's agreement, to have the case dropped in a week. The meeting was concluded with an offer of drinks, which the judge accepted, following the lead of his boss Raymond Jean Michel.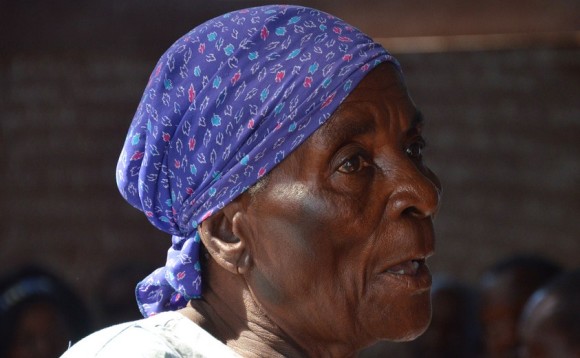 By the next day, the judge was a broken and panicked man, according to another witness. "After telling me that he had been threatened by the President and Prime Minister, Judge Joseph told me that he would leave the country, else he risked that he might leave his skin," said Mrs. Kettly Julien, a human-rights activist.
Judge Jean Serge Joseph was delivered to Hospital Bernard Mevs, in Port-au-Prince, at 3 a.m. on Saturday July 13, 2013 and died there at 8 p.m. of a massive brain hemorrhage. His body was not autopsied until one week later, in Canada, where it was sent for burial. The results of the Quebec Coroner's Office autopsy have not been released to the public. (See the update below the article)
The absence of transparency about the judge's death has caused many to assume that he was poisoned in the whisky that he reported drinking at the alleged July 11 meeting. If he was poisoned, then why was he able to wander for two days, discussing an encounter that should have been sufficient grounds for the impeachments of Martelly and Lamothe? Possibly, the judge's reputed good health, and especially the absence of any cardiovascular disease kept him alive longer than should have been reasonable. On the other hand, if he was not poisoned, then why was he, an honest judge by all accounts, allowed to leave such a meeting alive?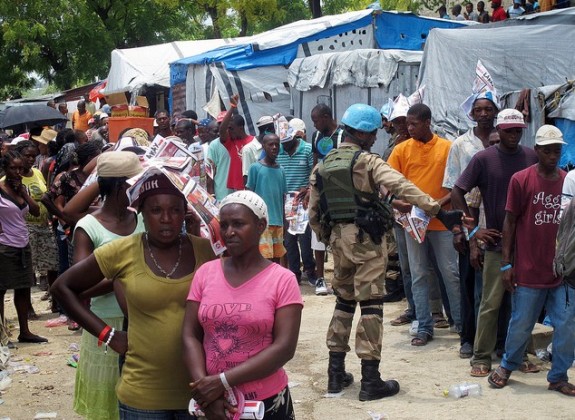 Denials and retaliation
All those whom the judge reported to have attended the July 11 meeting (Jean Michel, Lamothe, Martelly, Sanon, and Lissade) have denied that it ever took place. Simultaneously, those close to the case against Martelly's relatives have been pursued. Plaintiff Hénold Florestal was arrested in mid-August and has been imprisoned ever since. The arrest was for his alleged implication in the 2010 murder of a student although, according to numerous testimonies, Florestal had been hospitalized on the day the student was shot, not by him but a policeman. Hénold's brother Josué has also been imprisoned. Both are reported to have been abused and are considered to be in grave danger. A travel ban was put on Henold Florestal's Lawyer André Michel and a warrant issued for his arrest by the same judge (Lamarre Belizaire) who had ordered Henold's imprisonment. This, apparently was too much for the bar association, which ordered a 10-year disbarment of that judge. Radio TV Kiskeya, which had reported on developments around Judge Joseph's death, was also attacked, in this case with a summons from Chief Justice Raymond Jean Michel to submit to a court all its information about the disbarment. The station has protested against and appealed what it considers to be an arbitrary and unjustified summons.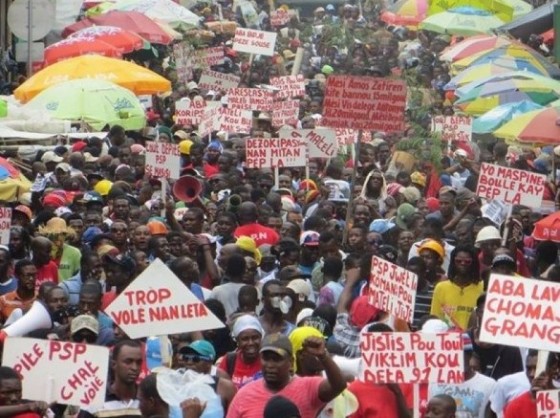 Push to impeach the corrupt regime
On September 24, in a vote of seven in favor, zero against and nine abstentions, Haiti's Senate approved a special investigative committee's recommendation to impeach Martelly, Lamothe and Sanon for their alleged involvement in Judge Joseph's suspicious death. The impeachments cannot go forth without a two-thirds vote of the Chamber of Deputies, which has not been renewed by elections since 2011, is operating with barely a quorum, and had expected to lose another 10 members in January 2014; however, on August 21 the parliament voted to extend those deputies' terms by another year. The Senate has shared its findings, including Judge Joseph's notes at the alleged meeting, with the lower house. If the lower house votes to impeach, will the Haitian Parliament be dissolved, as happened during Haiti's first occupation by the US, when the parliament voted to impeach President Dartiguenave? Or will the Clintons and their cohorts dump Martelly and Lamothe? The future of democracy in Haiti does not rest solely on the parliament but on Haitians everywhere, who should support the courageous people at home and oppose the attacks on justice and well-meaning diaspora members by the corrupt occupation regime.
Editor's Note: Photograph one by United Nations Photo. Photographs three, four, six and seven by IOM Haiti and photograph five by MREBRASIL.
UPDATE. It took more than six months, after judge Jean Serge Joseph died, for the Quebec coroner's office to release his autopsy results. According to a statement by coroner Jean Brochu on Tuesday March 11, 2014, the judge died a "natural death," the probable cause is a brain hemorrhage, and the toxicology results did not detect any known products with a potential to cause bleeding. By contrast, Haiti's National Network for the Defense of Human Rights (RNDDH) maintains that the death is still suspicious and noted that the coroner's report also says that it was a drug taken by the judge after he fell ill that put him in a much worse state, but the report did not specify who had administered the drug. Presumably it was given to the judge during the 17 hours while he was in Hospital Bernard Mevs: the site of the only trauma and critical care center in Haiti. This hospital is strongly supported by Michel Martelly. Haiti's Presidential Advisory Council for Economic Growth and Investment is headed jointly by Bill Clinton and Gregory Mevs of Haiti's wealthy family. Why was there not an inquest into the judge's death?