World Cup 2014: Beautiful Game Showcases Ugly Inequality

By Gilbert Mercier

NEWS JUNKIE POST

Jun 11, 2014 at 7:21 am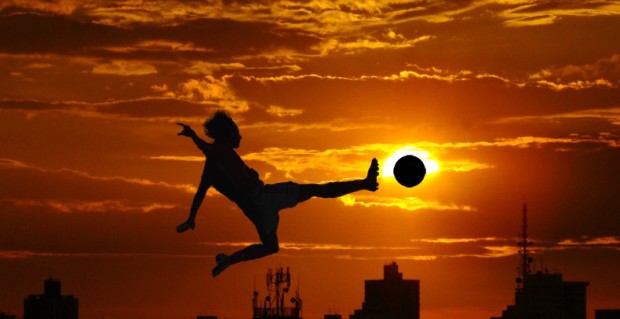 The biggest sporting event of the planet kicks off in Brazil on June 12, 2014. Football, or soccer as it is called in a semi-demeaning manner in the United States, is by far the most popular sport worldwide. As an example, more than 1.3 billion people watched the television broadcast of the final of the last World Cup held in South Africa in 2010. For many, football is more than a sport, and especially in South America, Europe, and Africa it has almost the status of a religion that is intrinsically  woven into people's daily life. This universal success comes at a price. At its best, football is a celebration of life, but at its worst it is a raw illustration of the most sordid greed.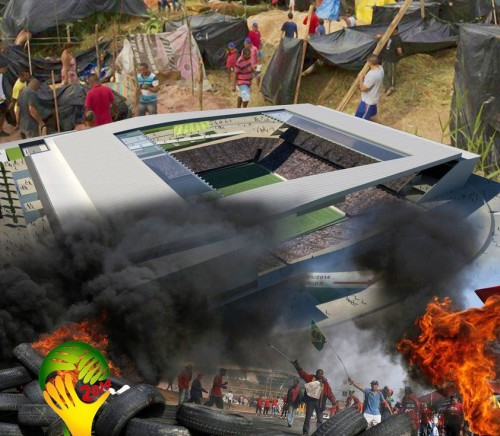 For decades, "joga bonito" was an innocent way of life. Now it is a huge business where corruption, greed, mercenary mentality, and even outright criminal behavior run rampant. The Fédération Internationale de Football Association, FIFA, which is football's ruling body, is in the middle of a serious corruption investigation at its very top, for accepting bribes relating to the vote to award Qatar the 2022 world cup. Qatar itself has been involved in grave human-rights abuses, such as using Nepalese slave labor, to build extravagant stadiums. The massive amounts of money poured into football have turned skilled athletes into high-roller mercenaries and perverted the once beautiful game.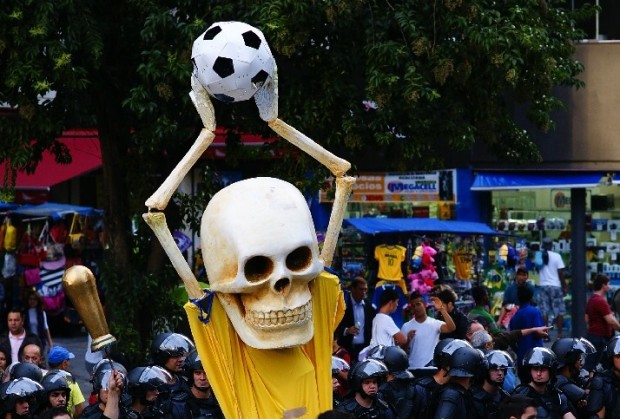 Oligarchs, sheiks and mercenaries

In the wealthy and rarefied environment of Europe's big football leagues in countries such as the United Kingdom, Spain, Italy, Germany and France, top players are sold and bought by clubs like financial assets. Recently such a "trade" reached as much as 100 million Euros. Teams such as PSG (Paris St Germain), Chelsea, AC Milan, and Bayern Munich, are owned respectively by a Qatari Sheik, a Russian oligarch with a dubious past involving organized crime, a disgraced pedophile former Prime Minister, and a tax-evading German businessman. Needless to say, the lavishly funded top clubs of Europe's leagues attract the football world's elite players.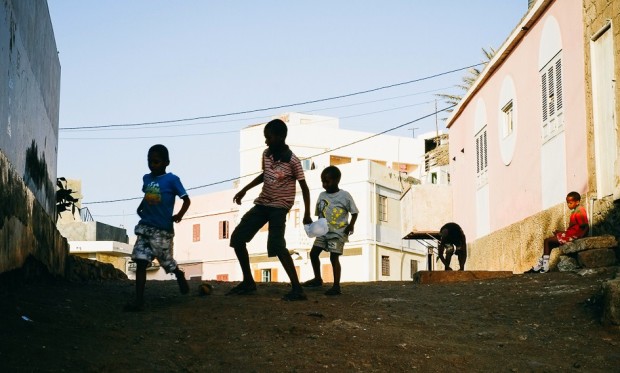 The biggest stars of South America, such as Messi from Argentina, and Neymar from Brazil, become football's international mercenaries, leaving their countries to seek fortune and fame, often at a tender age. It is even worse in Africa or the Middle East, where a player with any talent or ambition must emigrate to Europe. Furthermore, the financial situation in Europe's clubs has become so lopsided that very few can compete. The mega-rich club owners, either from oil revenues, money laundering, tax dodging, match fixing or other criminal activities, buy the mega stars and win the big games. As in other sectors of human activity, in the last few decades wealth inequality became obscene in football.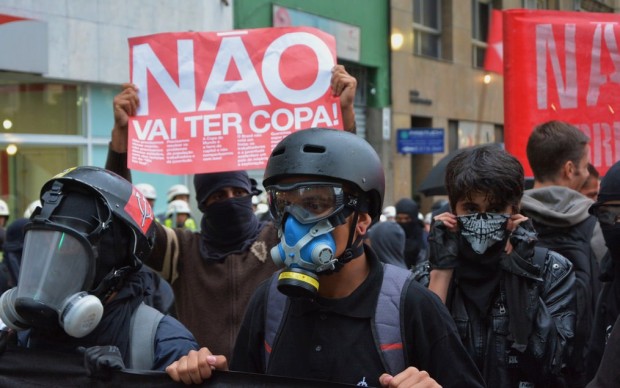 The concentration of wealth is extreme in football. Let us take the case of the French international player Matuidi, one of France's world cup players with the highest club salary. Matuidi plays for the Qatari-owned PSG, and his annual salary exceeds $16 million. By comparison, France's average annual income is $41,850. In other words, it would take an average French person 390 years to earn what Matuidi makes kicking a ball around for a year. Such astronomical salaries are fairly recent in football. Only three decades ago, French former mid-fielder superstar Michel Platini's earning at the club St Etienne was only 16 times more than the average income in France. This inequality will give anyone vertigo in countries less equal than France. According to the French newspaper Le Monde, Yaya Toure earns 14,750 times the average income in the Ivory Coast; Eto'o makes 5,130 times that of Cameroon; Messi 5,000 time  the average income in Argentina, Ronaldo 2,370 times the average Portuguese income, and Neymar 1,030 time the average revenue in Brazil.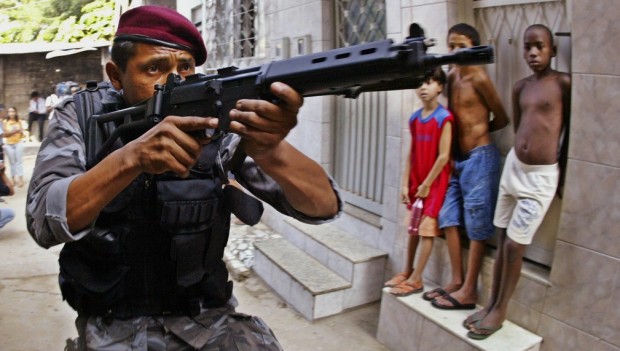 Corruption and pacification
Many in Brazil, who are outraged by the level of public spending for the World Cup in a country plagued by abject poverty and blatant inequality, are calling for a boycott of the event. One of the main preoccupations of the Brazilian government in the past few months has been the "pacification" of the shanty towns called favelas. The operation of repression and, sometimes of relocation of the poor, has been conducted brutally by militarized police. A majority of Brazilians are mad about the $14 billion cost of hosting the event, for which preparation has been marred by construction scandals, delays, and the deaths of many workers. Most Brazilians associate the World Cup with corruption, people's eviction, and gross mismanagement of public funds at the expense of much-needed social programs.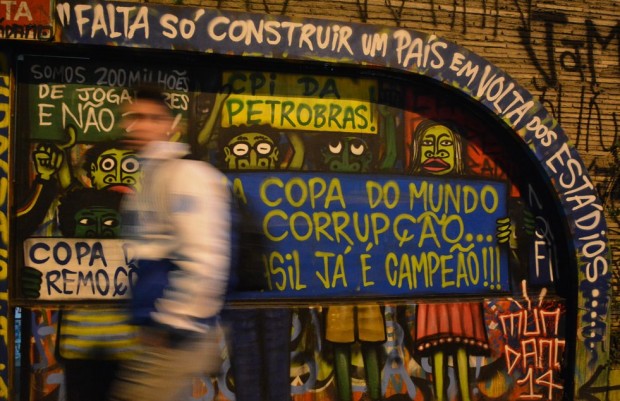 FIFA is run like the mafia
The anti-FIFA and  anti World Cup movement movement is growing in Brazil. Graffiti such as "FIFA go home" or "F*@k the world cup" have appeared on walls from Sao Paulo to Rio de Janeiro. There are many reasons to be anti-FIFA, and being from Brazil is not the only one. Economically, the opaque organization can be considered to be the 1 percent of the 1 percent that permanently feasts on caviar, oysters and champagne in their headquarter billionaire's paradise in Zurich Switzerland while the average football fan eats rice and beans. The irony is that FIFA is supposed to be a non-profit organization. Regardless of this status, football's governing body should rake in about $4.5 billion from the 2014 world cup. FIFA's profits originate mainly from sponsors and broadcasters, but recent scandals, such as bribes allegedly paid to FIFA by a Qatari official to buy votes for the 2022 cup, have put this nice scheme in jeopardy. FIFA's current president, Sepp Blatter, has been accused of running the organization like a mafia don; however, the allegations of vote rigging and bribes for the Qatar World Cup could force Blatter to resign. FIFA's most powerful sponsors, Visa, Adidas and Sony, have stepped into the arena to demand a serious investigation.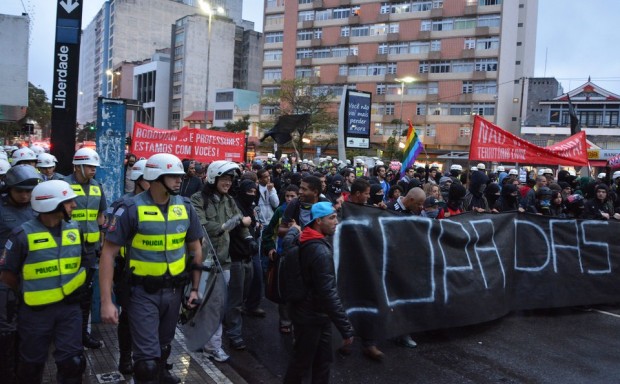 Protesters versus police state
While it is improbable that "there will be no world cup" as some protesters announce in their slogans, one can expect plenty of protest during the month of the World Cup, to challenge the major security apparatus deployed by the Brazilian government, which does not seem to tolerate dissent. It is hard to blame the Brazilians who would rather see the $14 billion allocated to education, healthcare and social services. A month ago, the bus of the national Brazilian football team was attacked by demonstrators.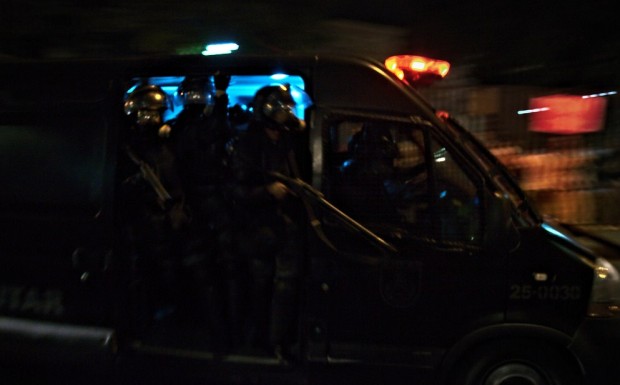 Hosting the World Cup has been bad for the popularity of pseudo-leftist turned neo-liberal, Dilma Rousseff. A Pew Research poll revealed that 61 percent of Brazilians think that it is a bad thing for Brazil to host the world cup. The Rousseff government's repressive apparatus is ready. She has stressed that the police, in association with the army, will be able to maintain security. The 100,000 strong police force plus 57,000 troops that will be deployed around the stadiums, and the teams' hotels and training grounds, indicate that Rousseff's government is ready for urban warfare against the protesters and have-nots. So much for preserving the spirit of the beautiful game.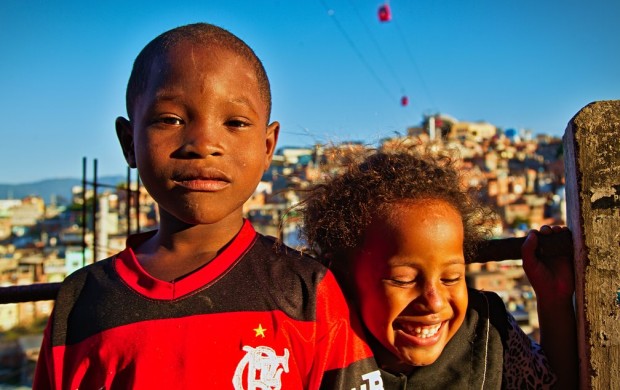 Editor's Notes: This article is also available in Spanish. Photograph one by Ramav; composite two by Tjebbe van Tijen; photographs five, seven and eight by Ben Tavener; four by Cedric Lange; nine and ten by Clement Jacquard.