Clinton and Associates' Education Ponzi Scheme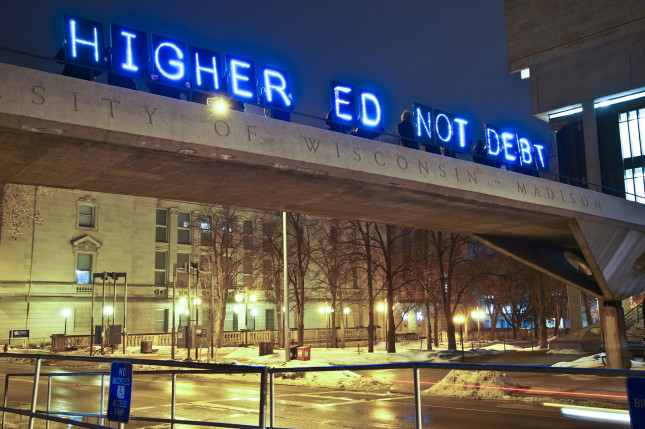 "Let me tell you about the very rich. They are different from you and me." F. Scott Fitzgerald
Education is the latest public commons that is being turned into a commodity by a group of the world's arrivistes, including Douglas Becker, Donald Trump, and Bill and Hillary Clinton. Money brings, in those who obsessively accumulate it, a transformation of thought and deed that is most discernible in the nouveaux riches. To give meaning to their purchasing power, they commodify all they can. As part of this process, and almost as a celestial joke, they also become persuaded that anything can be bought. Gradually, they come to believe that money will guarantee access to anything, the acquiescence or corruption of anyone, the evasion of any law or ailment, and the repair of any deficiency including, in many cases, a spotty education.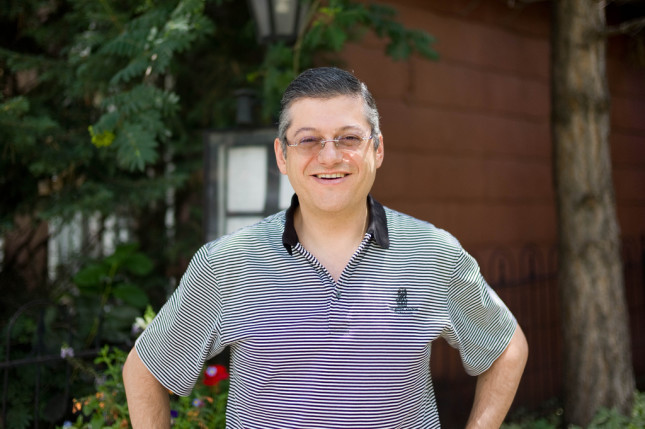 Consider 49-year old Douglas Becker, the founder, Chairman, and CEO of a network of 88 for-profit institutions in 28 countries that offer "undergraduate, master's and doctoral" degrees and enroll more than a million students. Becker's for-profit institutions, which are mainly in South America and Europe, although also in the United States and quickly branching out through Asia and the Middle East, cynically exploit the deeply held belief by many people that an education is a passport out of poverty, to indebt ambitious working-class people. Laureate has especially targeted as a market Latin America, where in many countries only about 20 percent of college-age people manage to gain admission to the public universities. Such institutions are free, but they require passing grades on difficult entrance exams and are the most prestigious schools in these countries.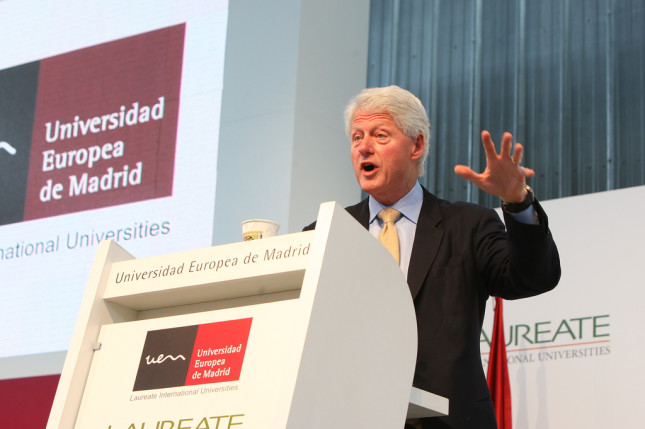 Becker did not reach his status by attending college. Possibly he regards as a fool anyone who does, although he claims that his mission is to make a college education more accessible. According to Bloomberg Markets, Becker worked at a ComputerLand store while he was in high school, and he got his first taste of money by selling to Blue Cross Blue Shield the idea of a swipe card with patient information. He then built on this wealth by buying a stake in a chain of tutoring services called Sylvan Learning Systems, taking Sylvan public in 1993, and targeting universities on the verge of bankruptcy for purchase by Sylvan.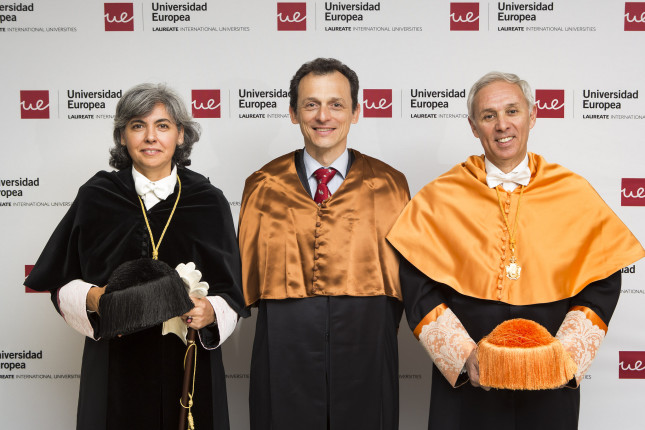 The first such acquisition was Universidad Europea de Madrid (UEM) in 1999. UEM now boasts of 15,600 students and claims that 90 percent "attain employment within 12 months of completing their studies," but it mentions nothing whatever about its faculty, which is known to have dropped by more than 40 percent within its first five years under Laureate. As UEM has cut its teaching staff, it has increased its cachet by inviting famous people to its campus to accept honorary degrees and large speaking fees. Like the Wizard of Oz, Becker confers degrees on anyone he wishes, including honorary doctorates from UEM on South Africa's Nelson Mandela and Turkey's Recep Tayyip Erdogan.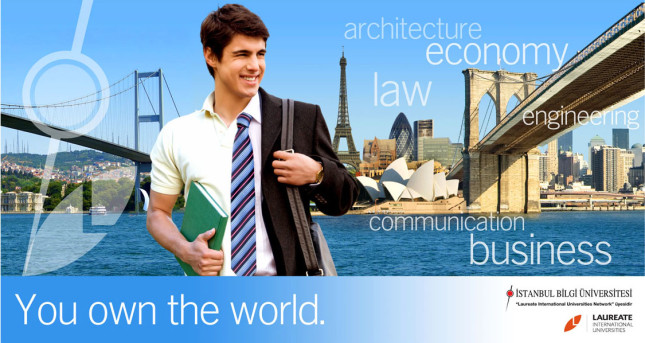 Istanbul Bilgi University, where the faculty was cut and prevented from unionizing even as the enrollment grew by more than 40 percent and the tuition climbed to $14,000 per year, was among about 20 institutions that Sylvan controlled by 2007. That year, Becker renamed his operation Laureate Education and took it private in a $3.4 billion deal that might have been conceived to prevent the scrutiny of shareholders. The main backers included Henry Kravis, of the New York based equity firm Kohlberg Kravis Roberts (KKR); Steven Cohen of Point 72 Asset Management (formerly SAC Capital Management); and Citigroup Private Equity. Within three years of Kravis' investment of $487 million, his portion of the business grew to $711 million.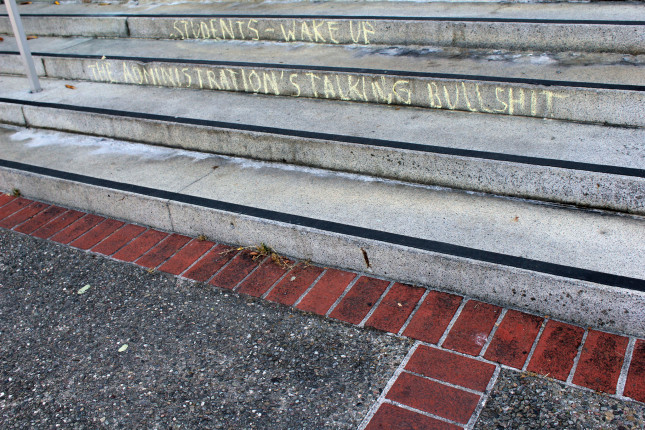 Financial analyst and whistleblower Charles Ortel points out that the buyout involved unnecessary risks, and one of the main players, Steven Cohen, had to make a $1.2 billion settlement with the US Justice Department in 2014 for allegations of insider trading regarding another business deal. Ortel explains: "When the management of a publicly traded company wants to take the company private, there is an inherent conflict of interest because the management knows more than the public as it raises the money to buy up the public shares. In this case, the process of negotiating among multiple parties with aligned and with competing financial interests took about 15 months from start to finish: a quite long time. The buyout transaction was completed on August 17, 2007, just as strains on the global economy and financial system began to accentuate. Given the financial performance of Laureate since August 2007 and the risks that are materializing now, the price paid to other public shareholders of Laureate by Douglas Becker and members of the buying group may seem attractive, in hindsight. Regulators might choose to re-examine more carefully the process by which Mr. Becker secured financing to buy out public shareholders, concentrating on the variances, if any, between representations made to investors and lenders to the buying group, with disclosures made to the selling shareholder."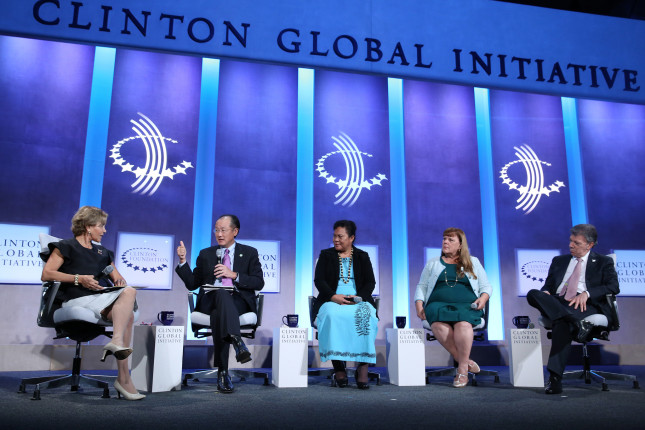 Details of another profitable move by Becker became known just before Hillary Clinton's announcement of her latest presidential bid, when she and Bill Clinton made public their federal income tax information. In their tax returns, $16.5 million of payments from Laureate to Bill Clinton were disclosed that purportedly were made for his role as the Honorary Chancellor of Laureate International University. "Recall that Hillary Clinton had become the US Secretary of State in 2009 and that Bill Clinton was, at all times in position to exercise significant influence over the affairs of the Clinton Foundation and all its affiliates, including Clinton Global Initiative, Inc. (New CGI), which had been involved with Laureate in a venture known as Clinton Global Initiative-University or 'CGI-U,'" Charles Ortel said. Indeed, during the same period, the State Department initially granted $55 million to International Youth Foundation, a charity in which Becker has been actively involved for years and that is based in Maryland. The US government later organized for Laureate to receive $100 million from the World Bank's International Finance Corporation (IFC); in this transaction, a fund managed by the IFC provided $50 million and the sovereign wealth fund of Korea provided $50 million.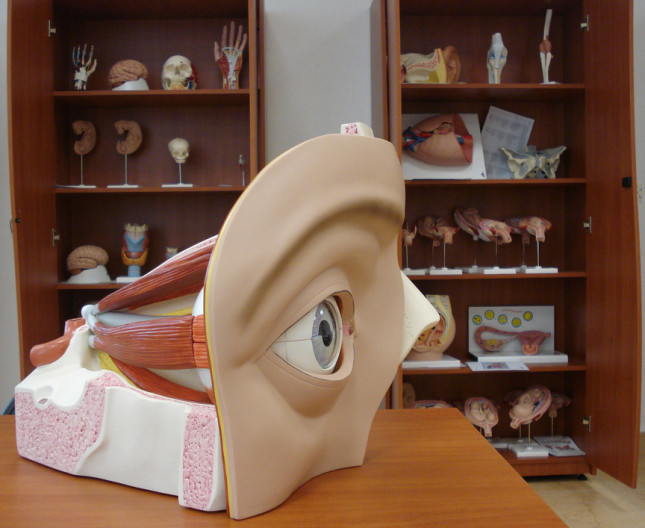 Ortel has verified the Clintons' taxes and says they are a huge mess. He notes that "Bill and Hillary Clinton each earned substantial sums for speeches rendered in numerous states other than New York and Washington, DC, and many countries other than the US, yet they have not supplied information concerning such state and foreign tax filings. Furthermore the Clintons did not disclose their transactions with Laureate as Related-Party Transactions in their IRS Form 990s for the Clinton Foundation and New CGI, not only in their original filings for 2010, 2011, 2012, and 2013, but also in their corrected filings. It is not even clear how CGI-U is controlled, whether it is registered in all legal jurisdictions where it operates, or what its financial results may have been."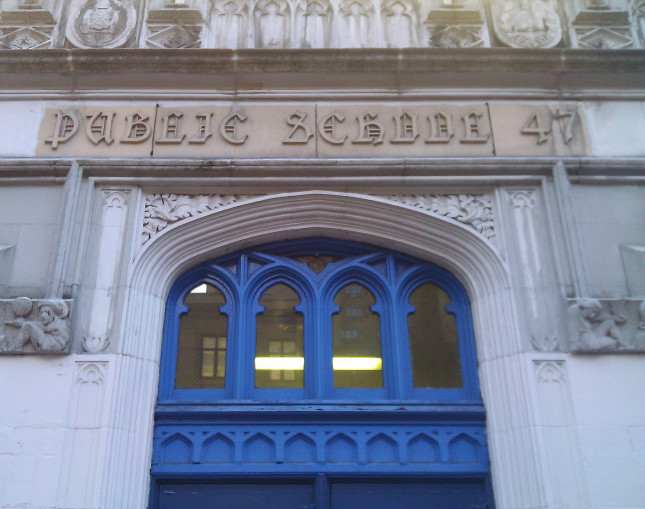 In an interview with Richard Johnson of the New York Post, Trump advisor Roger Stone wondered if the Clintons got rich from State Department funds. Further, he accused the Clintons of helping Laureate to eliminate its competition. Stone argued that the payments to Bill Clinton have protected Laureate from government attacks on their accreditation and fitness for student loans even as much smaller operations like Corinthian and Trump University have been severely hit. Corinthian went bankrupt in 2015 after a federal district court in Illinois found it to be liable for $530 million in predatory loans for promising its students jobs that did not materialize and getting them heavily indebted. Trump University was recently hit by fraud lawsuits from New York and California for calling itself a university, although it had been doing so since its inception in 2005. By contrast, no lawsuit so far has stuck to Laureate. Possibly the main mistake of Trump U. and Corinthian has been to grow on US citizens, unlike Laureate, which has taken care to parasitize foreign nationals first, particularly working-class people from emerging powers.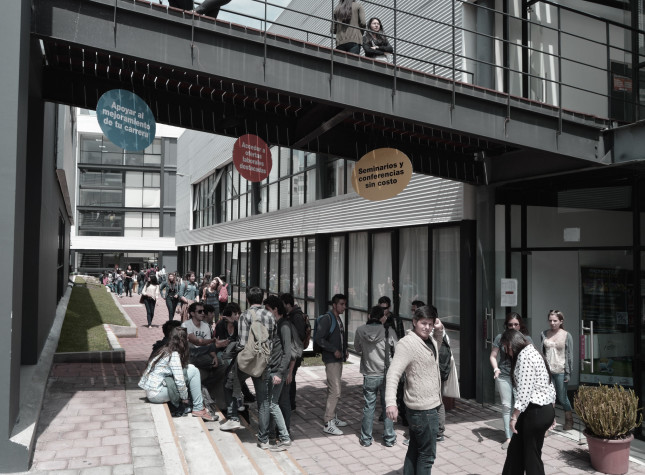 Bill Clinton's greatest help to Laureate has likely come as introductions to foreign politicians, most of them probably corrupt, who could influence their governments' student loan programs. The highest number of campuses in any single country so far is in Brazil, where Laureate owns 12 institutions. There Dilma Rousseff's seven-fold increase of government-backed student loans has been a great boon. The Centro Universario IBMR of Rio de Janeiro is a typical campus. Enrollment there has more than tripled because of a Ponzi scheme in which, to pay their loans, students become employed as telemarketers who recruit new students and are paid by the head. The school remains open although Rio's legislature has criticized it for firing faculty while it achieved its extraordinary expansion. In Chile, where President Sebastian Pinera raised taxes around 2012 to fund student loans, Laureate owns five institutions. At Santiago's Universidad de Las Américas (UDLA), accreditation was withdrawn in 2013 because graduation rates had dived, and 10,000 new students had been added as the number of teachers had dropped. UDLA accepts students with scores as low as 20 percent on its entrance exam and has been described as the place where "you go when no one else will accept you." The list of campuses goes on. You may inspect them here.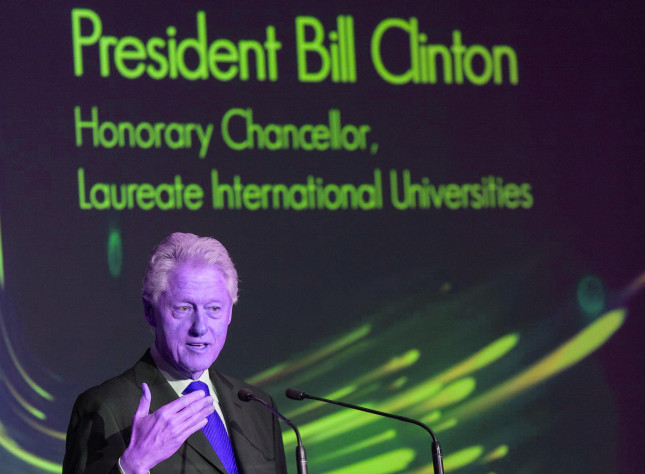 Laureate decided to go public again in fall 2015. It filed to convert to a Delaware-based public benefit corporation for an initial public offering (IPO) in which it disclosed $4.7 billion in debt, probably hoping that the IPO would erase some of this crushing debt burden. With friends like the Clintons, how can it lose? If Laureate continues to grow, it will expand to the US market, and there will be no way to stop it when it does. Imagine, if you will, a Laureate bid for Brandeis University (which was in the red after Bernie Madoff squandered its endowment) or Wayne State University (where a city such as Detroit has gone bankrupt); imagine further the devaluation of every degree that these universities have granted. Now think of your school, suddenly insolvent, or your children's schools becoming parodies of educational institutions.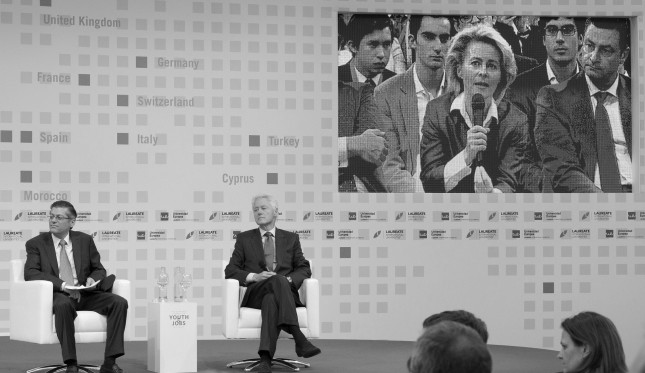 Clinton has packed Laureate's board with people from his 1993-2001 administration, including his former Secretary of Education, Richard W. Riley; his former Secretary of Housing and development, Henry Cisneros; and his former head of the US Information Agency, Joseph Duffey. Quite apart from the fact that the Clintons and their associates appear to have set up a for-profit education scam to dwarf all others, they also seem to have established an entity that can grow their wealth, finance their political campaigns on the sly, grease the wheels wherever needed, and indefinitely keep them in power regardless of voter choice. All of it has been done so far on the backs of the world's aspiring poor, with the collusion of their governments and pretext of improving their lot. This is the way of the Clintons and their rich friends.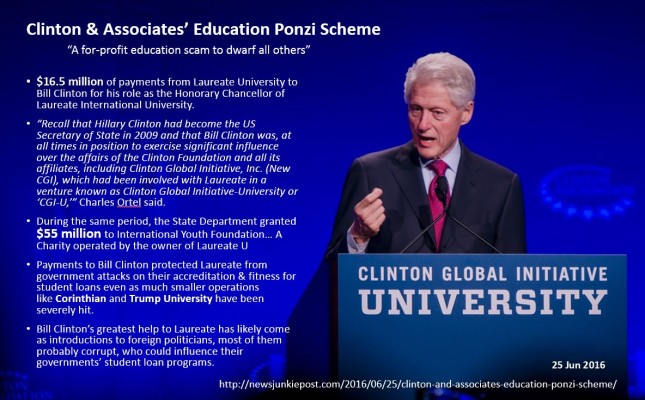 UPDATE
For the Clintons, Education Pays, and Pays, and Pays – 07.07.16
An interview of Dady Chery with Eutrice Leid on Progressive Radio Network's (PRN) Leid Stories
"Within minutes of FBI Director James Comey's announcement yesterday that the agency's probe of Hillary Clinton's email/private server/classified information debacle found no evidence of criminal conduct, the presumptive Democratic Party presidential nominee was back on campaign schedule, keynoting a National Education Association event in Washington, D.C., touting her pro-education policies and tearing into Donald Trump's education agenda.
"Trump University, the real estate mogul's unaccredited, lawsuit-plagued for-profit education company that went belly up in 2010 after five years, came in for blistering attack by Clinton as a harbinger of what a Trump presidency would mean for education: the ultra privatization of education, the end of "education as we know it."
"Clinton and her husband Bill have traveled this path and have made millions of dollars from it, says our guest, journalist and author Dady Chery, who has chronicledthe Clintons' sordid history of plunder in Haiti. She adds yet another chapter to the Leid Stories series on the Clinton Foundation and its interconnected global subsidiaries that Charles Ortel, the whistle blower who brought down GE in2007-2008 over the overvaluation of its stock, maintains are engaged in 'massive fraud.'
"Chery explains the Clintons' role in one of the biggest scams in higher education—a Wall Street-backed company called Laureate Education." – Eutrice Leid
Editor's Notes: Dady Chery is the author of We Have Dared to Be Free. Photographs one by Joe Brusky; two by Joi Ito; three and four from the archives of Universidad Europea de Madrid; six from Quinn Dombrowski; seven from the archives of the World Bank; and nine from Mike Licht.