Whose War Are We Fighting in Kashmir?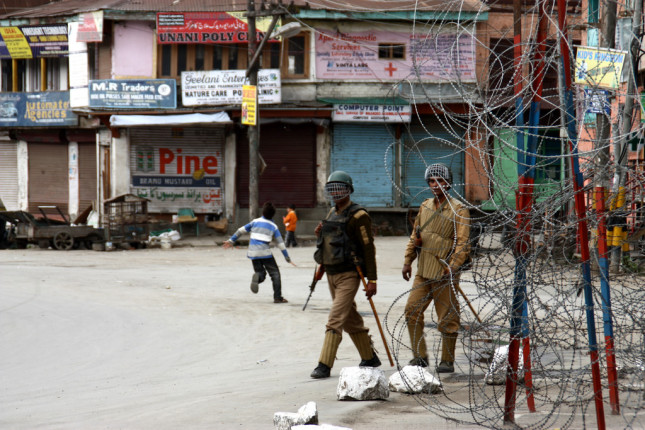 The veteran war correspondent and novelist Humra Quraishi, in her Kashmir: The Untold Story (2004), writes about a heart-breaking incident that seems to be handpicked from a Kim Ki Duk thriller. The story goes on like this. Sometime in March 2003, a 22-year old Japanese ophthalmology student named Koichiro Takata arrived in Srinagar. The young man had obviously been lured by the more than beautiful and picturesque images that the tourism industry publishes to attract tourists. He was shell shocked when he saw how a city that was promoted as a paradise was in reality nothing but a penal colony. "What he saw instead was a bunkered city with helmeted and gun-toting security personnel far outnumbering the happy people he had hoped to see…."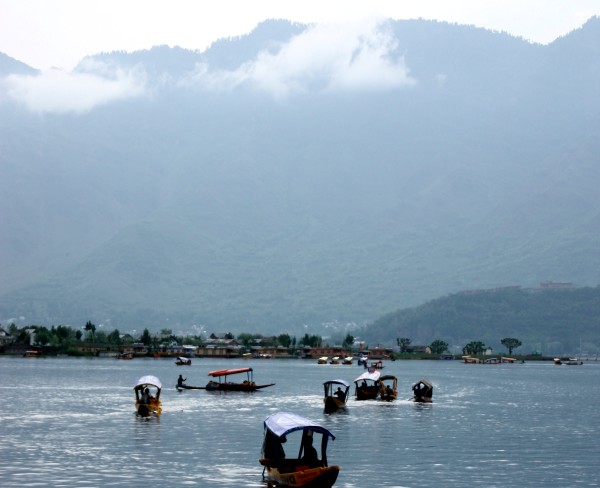 He had imagined Kashmir as what everybody in the past had imagined Kashmir to be: a heaven on earth with shirakas floating in the Dal Lake and purple mountains in the backdrop. But it turned out to be a vast dungeon. The young man became so crazy that as soon as he entered a hotel, he took a pair of scissors and stabbed his stomach several times, until he lost consciousness. Srinagar, as Kashmiri novelist Mirza Waheed reminds us in The Book of Gold Leaves, "is a lightless prison. No one can stir without the permission of the soldiers." The young student's horrible predicament to kill or not to kill one's own self, to live or to die, is the moral predicament of the people of Kashmir.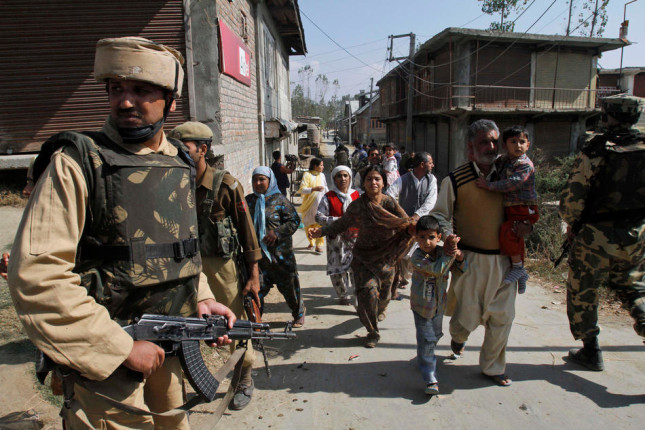 For the past several days, as I have walked like a ghost in this city, I have been haunted by the same question: whose wars are we fighting in Kashmir and why? How can a country that claims itself to be the world's largest democracy also maintain a state that is the world's most militarized zone? How can we reconcile these two self-contradictory claims in our political imagination? Is there a connection between liberal democracies and militarization?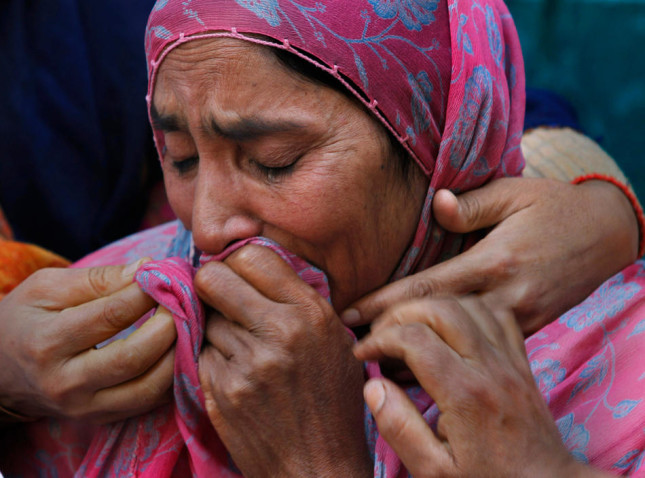 According to figures cited by Jagmohan, the former Governor of Jammu & Kashmir, in his Bible-length memoir entitled My Frozen Turbulence in Kashmir, from 1989 to May 1996 there were as many as 12,332 attacks on the security forces. The death toll of the army for the same period stands at 1,195 (p. 919). The number of civilians killed in the on-going war from 1989-2010 stands at 70,000. In Kashmir, almost eight times as many young men have disappeared than during the CIA backed and funded coup d'état in Chile (1973-1990). Almost 90 percent of the population has suffered because of the conflict. They are what Médecins Sans Frontières calls an emotionally disturbed population. The number of people who suffer from post-traumatic stress disorder stands at 100,000. In early 1989, the figures stood below 1,200. The number of patients at the out-patient department of the lone government hospital for psychiatric diseases in the valley increased from six a day in 1990 to 2,000 a day by early 2000. The psychiatrist-patient ratio in the valley remains at 1:200,000 as reported in the January-March 2001 issue of JK Practitioner. The government of India has spent a whooping sum of $14 billion (Rs. 95,000 cores) from 1989-2010 to contain the situation (Jagmohan, p.823).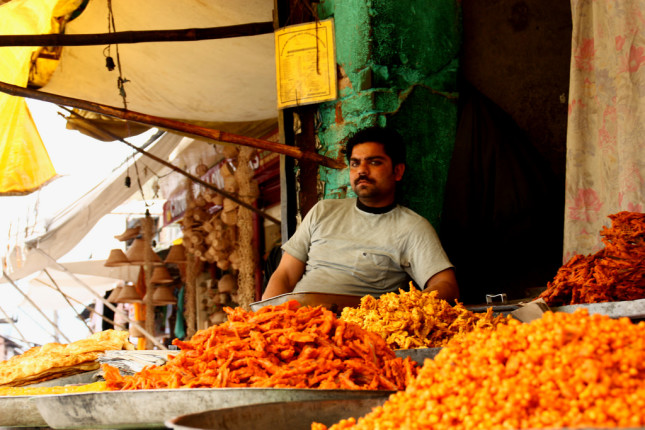 I could go on citing figures to show how really bad things are in Kashmir. But I don't wish to fall into that degrading trap where people are nothing but statistical figures on paper. Suffering and helplessness cannot be computed or tabulated. Numbers alone cannot contain the enormity of the human tragedy we are facing in Kashmir. In our middle-class zeal to maintain law and order, we have imprisoned an entire civilization.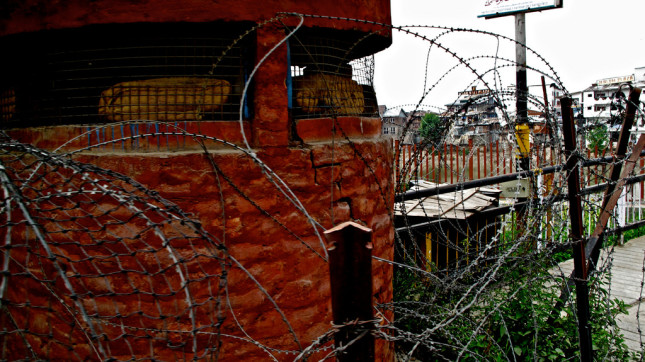 At such a critical moment, our dear Modiji is busy. As violence erupted in Kashmir, the Modi-controlled electronic media was busy bombarding our homes with images that showed the Nero beating drums in Africa. And when he came back, what did he do: he ordered more troops to be send to Kashmir, which already has about 600,000 soldiers and 100,000 Jammu & Kashmir (J&K) Police. More troops in his deranged imaginarium means more peace.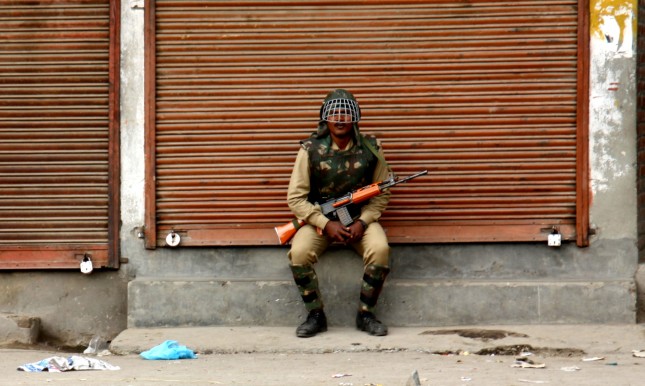 Let's face some facts. In recent months Modiji's government has allowed 100 percent Foreign Direct Investment (FDI) in defense. The publicly owned banks are ready with billions of rupees for his dearest friends. Now, if you wish, you can come straight to India and strike a friendship with Modi and Amitji and set up your own lovely little factory to manufacture "non-lethal" things like pellet guns. For his friends like Anil Ambani, who owns Reliance Defense Engineering Limited, which is India's "first private sector company to obtain license and contract to build warships" conflict is always a good commercial proposition. In fact, Anil Ambani is quoted to have said that, "This is a unique opportunity for Reliance Group to participate in Prime Minister Narendra Modi's 'Make in India' programme for the high growth defense sector. "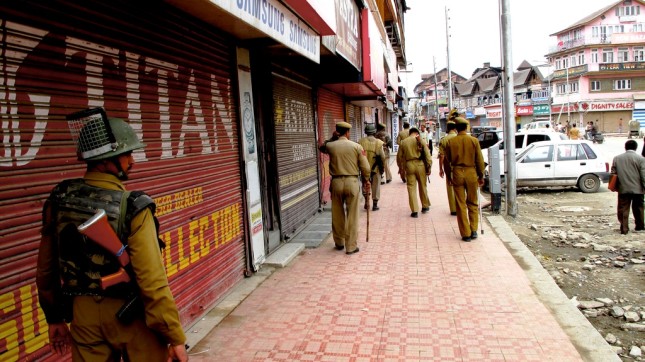 Conflicts such as the one that is taking place in Kashmir or in other parts of India mean sunny days are ahead. More conflict means more consumption of weapons, and more consumption means more profit. And more profit means more production of weapons, and more production means more induced demands…. The cycle is so vicious that once it starts, it keeps rolling on its own.
All of this militarization fits quite well with Modiji's overall agenda. Modi has been known for war chants, hyper-nationalism, machochismo, spread of programmatic hatred towards Muslims, Dalits and others, attempts to saffronize an overwhelmingly secular educational system, increases in military expenditure and reduction of health and education allocation, including the allowances for higher research in publicly funded universities.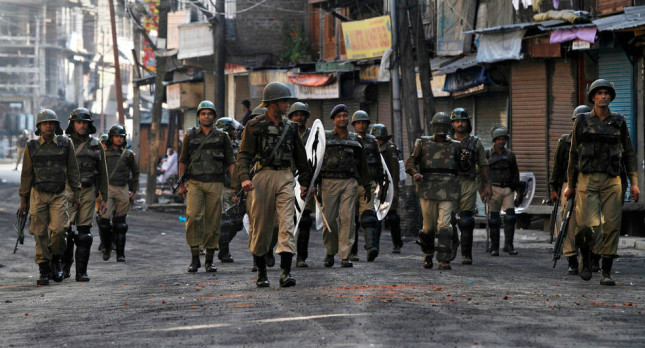 If one is to believe the Indian government's Home Minister, Mr. Rajnath Singh, or the Minister for External Affairs, Mrs. Sushma Swaraj, then all of this trouble has been cooked up in Pakistan. One rarely has doubts about Pakistan's dubious role in Kashmir. For Pakistan, Kashmir is that magical philosopher's stone that turns the bad political days of aging generals and corrupt civilian leaders into hectic ones filled with money flowing from the Saudis and CIA. Just as it is here in India,  in Pakistan Kashmir is a political performance that is enacted when all arsenals have failed.
All said and done, it is but a bit naive to blame them for the on-going clashes after the death of Buran Wani. The recent clashes were too big, spontaneous and leaderless to be organized by a few good-for-nothing Inter-Services Intelligence (ISI) chaps from Pakistan.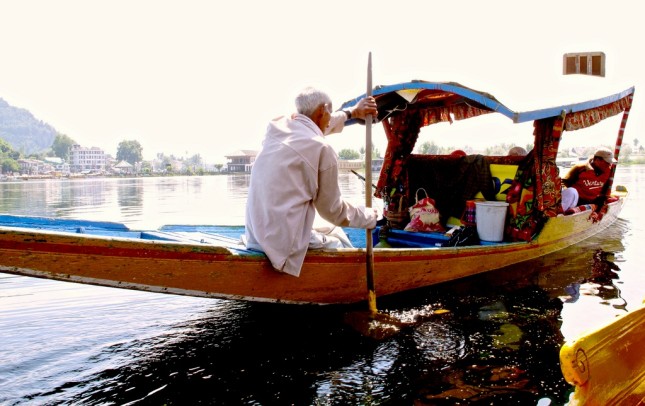 Now, those who have read Plato's Republic would remember well that in Book IV, in a conversation between Socrates and Glaucon, Socrates explains that there are three parts to the soul. The first is hunger, the second is reason, and the third crucial one is known as Thymos (self-esteem or a feeling of self-respect), which "when not corrupted by bad education is a natural auxiliary of reason." A fight over the national flag in a war zone, an attempt to stand before a moving tank, a child's attempt to challenge an army man, or ex-Governor Jagmohan's emphatic statements in his memoir claiming that he supervised month-long curfews or covered mass rapes without even drawing "any salary": all these, according to Plato, are concrete expressions of thymotic pride. How do we expect any meaningful dialogue to emerge when the Indian state and media do not even recognize this elementary aspect of their humanity? Instead of seeing anger in the faces of young boys when they pick up stones, the manufactured Indian public opinion on Kashmir sees in them traces of sedition, of militancy, of Islamism.
Editor's Notes: Imtiaz Akhtar is the author of Kafka Sutra, a collection of short stories. Photographs one, two, five and seven by Alexandre Marchand; photographs six, eight and ten by Austin Yoder.