Moderate Clerics Denounce Iran's Election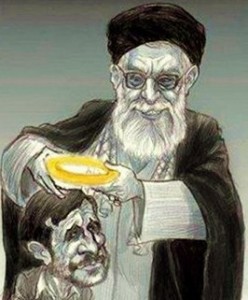 By Gilbert Mercier, NEWS  JUNKIE POST
The pro-reform Clerics groups said in a statement that the Guardian Council, Iran's top legislative body, no longer had the right to judge in the case.
The group, Assembly of Qom Seminary Scholars, said in a statement that some members of the Guardian Council had " lost impartiality & credibility in the matter".
" How can one accept the legitimacy of the election just because the Guardian Council says so? Can one say that a government born out of infringements is a legitimate one?" The statement said.
This is yet another clear indication of a growing split within Iran's Clerics, between the hardliners & the ones favoring reforms.
Despite the cracks appearing within Iran's Clergy, the hardliners are still putting pressure to make Mousavi & the reformists face trial. An Iranian newspaper reported yesterday that 100 members of Parliament sent a letter to the judiciary in that effect.
The power struggle unfolding in Iran has moved from protests in  the streets of  Tehran to internal struggle within Iran's religious class. This could, ultimately, play in the favor of Mousavi & the reformists.