Secretary Clinton Warns Iran That "Nuclear Clock Is Ticking"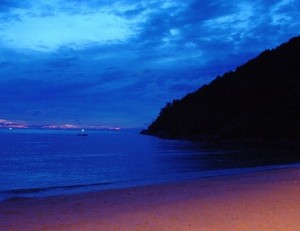 Today, Secretary Clinton is in Phuket (see photo), Thailand where she is attending a 2 days foreign ministers summit. She made a statement about Iran during an interview with a Thai TV station; the Secretary of State said:
"If the US intends a defense umbrella over the region, if we do even more to support the military capacity of those in the Gulf, it is unlikely that Iran will be any stronger or safer because they won't be able to intimidate and dominate as they apparently believe they can once they have a nuclear weapon."
However, Secretary Clinton reiterated that President Obama and herself were still open to a direct dialogue with Iran on the nuclear issue. Secretary Clinton mentioned that India shared the concerns of the US in regard to Iran in the context of prevention of nuclear proliferation.
Secretary Clinton signaled also during her 2ND trip to Asia as Secretary of State that  the United States was back (in Asia).
"President Obama and I are giving great importance to this region." Said Clinton.
One of the main topic on the regional summit's agenda is Burma. Secretary Clinton expressed her concerns over a potential transfer of nuclear technology from North Korea to Burma. At a press conference, Secretary Clinton told reporters:
"We know that there are growing concerns about military co-operation between North Korea & Burma, which we take very seriously. Such a link, if true, would be destabilizing for the region, it would pose a direct threat to Burma's neighbours."