Can Medvedev Reform Russia?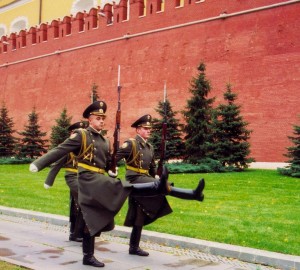 Today, Russian President, Dmitry Medvedev, delivered his annual state of the nation address. In his speech, Medvedev stressed the need for deep structural changes to fully take Russia in the 21 TH Century. Medvedev touched a wide range of issues; the consequences of the global economic crisis in Russia; the reforms needed in the education and political fields; and the situation in the Northern Caucasus.
President Medvedev said Russia, in order to compete in the global economy,  must diversify its economy instead of just relying on raw material exports. Russia was hit hard by recent fall in oil prices;  resources such as oil and natural gas are the main sources of Russia prosperity in recent years. Medvedev said that the country old economic model had contributed to its current problems.
"The massive state-owned corporations, built up under previous administrations, have no future globally in today's conditions. Such companies will be either dismantled or gradually transformed into publically listed firms, with only the most strategic ones remaining under state control. In the 21 TH Century, our country again requires modernization in all areas, and this will be the first time in our history when modernization will be based on the values and institutions of democracy. My administration's goal is to make Russia a society of smart, free and responsible people," said President Medvedev.
President Medvedev said the country must setup a research and technological development center similar to the one in Silicon Valley in the United States.
"We need to complete work on proposal to form a powerful center for research and development, which would focus on the support of all priority spheres. This will offer conditions to attract leading scientists, engineers, constructors, programmers, managers, and financial workers," said Medvedev.
The speech today echoed an article that President Medvedev wrote in September for the Kremlin official web site. Two key questions were at the core of Medvedev's reflection.
"Should a primitive economy based on raw material and endemic corruption accompany us into the future? And should the inveterate habit of relying on the government, foreign countries, on some kind of comprehensive doctrine, on anything or anyone- as long as it is not ourselves- to solve our problems, do so as well?" wrote Medvedev.
The necessary questions are a sign that Medvedev is pushing for change in an attempt to mark his independence from Vladimir Putin. Is this going to put Medvedev in a coalition course with his powerful Prime Minister? That  is another question the pragmatic Russian President should worry about.
To read President Medvedev's article from the Kremlin's web site click here.