Growing Diplomatic Row Between Europe And Israel Over Dubai Killing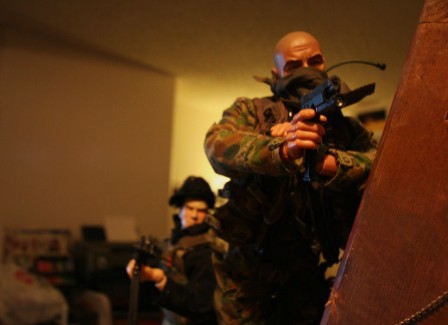 The rhetoric is heating up quickly between European governments and Israel over the assassination of a Senior Hamas leader on January 20, in Dubai. On Friday, Israel rejected vehemently calls from Dubai authorities for the possible arrest of Mossad chief Meir Dagan.
In Britain
Israel's ambassador was summoned by UK's Foreign Office for clarification. The British Foreign Office has categorically rejected claims made by a Mossad operative the London had been informed ahead of the assassination through an agent of British secret service MI6.
Foreign Secretary David Miliband strongly recused the allegation and vowed to "get to the bottom of the affair".
In Ireland
Israel's ambassador, Zion Evrony, was called to an emergency meeting at the Irish Foreign Affairs Ministry on Thursday. The Israeli authorities were requested to promptly provide full information and cooperation concerning the forged passports.
"It was stressed that, regardless of who was responsible, the government takes grave exception to the forgery and misuse of Irish passports, which could devalue the standing of the passport and potentially put at risk the safety of Irish citizens abroad," said an Irish Foreign Affairs Ministry spokesman.
Zion Evrony said he had no information on the matter, but that he would relay the message he had received to Israeli authorities.
Interpol has issued arrest warrants for 11 suspects who are accused of killing the Hamas commander using forged versions of real British, Irish, French and German passports.
On Monday, Israel's Foreign Minister Avigdor Lieberman will meet his European counterparts in Brussels.
Meanwhile In Israel
Left leaning the Haaretz published an article by Amir Oren :"Following alleged Dubai mess, the Mossad chief must go".
"The anticipated diplomatic crisis is not, so far, with Dubai, but with countries whose passports were used by the assassins: The UK, Ireland, France and Germany," writes Amir Oren.
Amir Oren concludes his article by saying: " What is needed now is a swift decision to terminate Dagan's contract and to appoint a new Mossad chief. There is no disease without a cure." Meir Dagan has being heading the Mossad for the past 7 years.
Editor's Note: Please follow The News Junkie Post on Twitter.