Dubai Police Chief: "99 Percent Sure Mossad Behind Killing"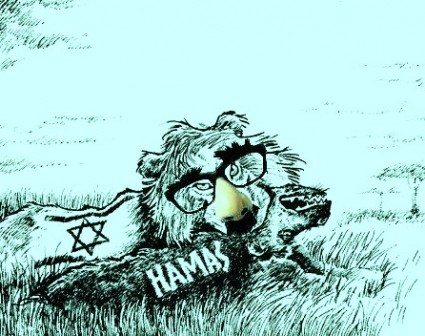 Israel is coming under increasing pressure over the assassination of an Senior Hamas leader in Dubai on January 20. The pressure is coming from Europe, from the Gulf state, and also from within Israel. Some Israelis have even called for Meir Dagan, the head of Mossad, and a close ally to Israel's Prime Minister Netanyahu to resign.
In Europe
Today, the Israeli ambassador in London was questioned by government officials over the six fraudulent passports used by the hit squad which killed Hamas leader al-Mabhouh. Some British MPs are demanding that if no adequate answers are given by Israel's ambassador, he should be promptly expelled from Britain.
The Irish government has also summoned the Israeli ambassador in Dublin over the three Irish passports held by the hit squad operatives.
In Dubai
The chief of Dubai police, Dahi Khalfan Tamim, is saying that the investigation into the assassination clearly "reveals that Mossad is involved in the murder". Tamim added that it is "99 percent if not 100 percent sure that Mossad is standing behind the murder". On Tuesday, Dubai police released close circuit television footage of 17 individuals believed to have participated in the assassination of al-Mabhouh.
In Gaza
On Wednesday, Palestinians expressed their anger over the killing by demonstrating in the streets. Thousands of people gathered at a rally vowing to seek revenge for the assassination of al-Mabhouh.
"The time for promises and talk of revenge is done. Now is the time for action," said an Hamas leader clearly blaming Mossad for the killing.
In Israel
Left leaning The Haaretz is asking the Netanyahu administration some very tough questions this morning in an editorial piece.
"If Israel is behind last month's assassination of Senior Hamas official al-Mabhouh. It may be assumed that anybody who tried to appropriate some of the glory regrets it now", writes The Haaretz editor.
The editorial column wants some pertinent questions answered:
"Did the goal and outcome justify the risk of carrying out a hit in a moderate Arab country? In a tense period in which Israel is trading threats of war with Iran, should Israel be goading the enemy instead of showing restrain? Is it right to embarrass the authorities of the United Arab Emirates? Is there justification in damaging relations with friendly European countries?"
To read the Haaretz editorial click here. Please read The News Junkie Post previous coverage of this story.
Editor's Note: Please follow The News Junkie Post on Twitter.