EU Commissioner Compares Expulsions Of Roma To Vichy's Deportation Of Jews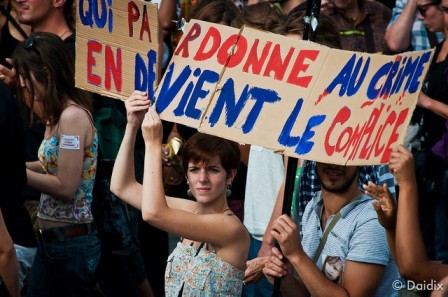 Today in Brussels, the European Union Justice Commissioner, Viviane Reding, called France's expulsions policy a "disgrace". The EU commission is threatening legal action against France over the French government's crackdown on its Roma population. Viviane Reding compared President Sarkozy's policy to the World War II deportation of Jews perpetrated by the pro-Nazi government of Petain, based in Vichy.
The Commissioner for justice and fundamental rights said that the deportation of 1,000 Roma to Romania and Bulgaria in recent weeks gave the EU commission no option but to launch a legal action against the Sarkozy administration. Over the past six weeks, the French authorities have deported almost 1,000 Roma and demolished as many as 300 camps while denying that Gypsies were ethnically target by the campaign.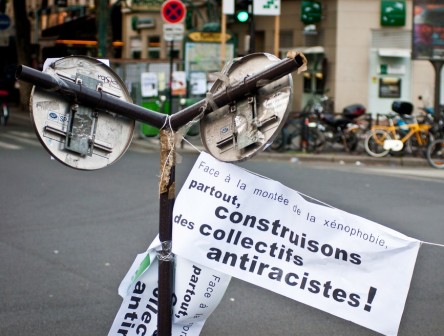 "I can only express my deepest regrets that the political assurances given by two French ministers officially mandated to discuss this matter with the EU commission are not openly contradicted by an administrative memo issued by the same government," said Reding today.
Reding was referring to a leaked memo revealing that the Roma were targeted collectively. The EU commission, headed by Reding, is in charge of upholding EU laws. By its actions against the Roma, France is breaking a 2004 law giving all EU citizens freedom of movement across the European Union, including Romania and Bulgaria. The Roma deported from France are all EU citizens.
"This is not a minor offense. This is a disgrace, my patience is wearing thin, enough is enough. I have been appalled by a situation which gave the impression that people are being removed from a member state just because they belong to a certain ethnic minority. This is a situation I had thought Europe would not have to witness again after World War II," said Reding.
Editor's Note: Photographs by Olivier Hoffschir. All photographs were taken on September 4, 2010 during a pro human rights for Roma and anti-Sarkozy  rally in Paris. In the first photographs the sign held reads: "Who Forgive A Crime Become An Accomplice". In the second photograph, the sign reads: "Facing The Rise of Xenophobia, Let's Build  Anti-Racist Groups Everywhere".