Foreclosure Crisis: Homeowners Take On Banksters In California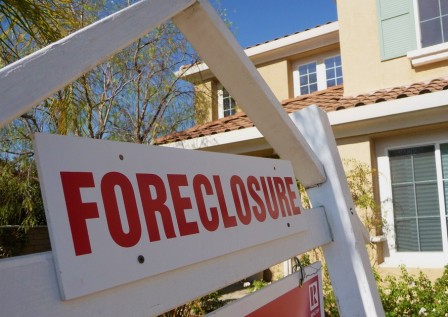 In California, which is one of the epicenters of  the foreclosure epidemic with Nevada, Arizona and Florida, an activist group is organizing struggling homeowners in their desperate fight to keep a roof above their heads. The Alliance of Californians For Community Empowerment has just launched two days ago the Home Defenders League.
The goal of the league is to help homeowners in distress fight back against the land grad perpetrated, often illegally, by the banksters of Wall Street. The Home Defenders League is pushing for a moratorium on all foreclosures in California. Amy Schur heads the league, and yesterday she expressed her views in an eloquent way on a local NPR station.
"The bottom line is the big banks got a bailout. Gave themselves bonuses. And now it turns out they are illegally repossessing people's homes. They have been breaking the law. They are guilty of foreclosure fraud. Foreclosures have been halted in 23 states, we need a moratorium on foreclosures in California," said Amy Schur.
The three big players left in the banking industry; Chase, Well Fargo and Bank Of America, have announced in recent days that they have stopped foreclosures across half of the nation. Today, Bank Of America went a step further by announcing that they would hold off on foreclosures processing in all 50 states. That happened after reports showed that banks were quickly signing off on repossessing thousands of houses a month without anyone properly reviewing homeowners' paperwork. An employee of Bank Of America , based in Texas, has candidly admitted that in a month she processed 8,000 foreclosures. The Home Defenders League is urging all Californian homeowners facing foreclosure to join in.
"I am playing by the rules and fighting everyday to protect my family and keep my home. And now I learn that my bank is cutting corners and breaking the law to throw people like me out into the street. Enough is enough! That is why we are forming the Home Defenders League," said homeowner and Wells Fargo Bank borrower Frank De Caro.
The California initiative of the Home Defenders League should be emulated nationwide. After all, this is election season and politicians tend to pay attention a bit more to the real problems facing citizens when they are running for election or re-election. If you are one the countless Californian homeowners in distress and  facing foreclosure, get organized and join the fight with the Home Defenders League.