Daley: A Wall Street Insider To Run The White House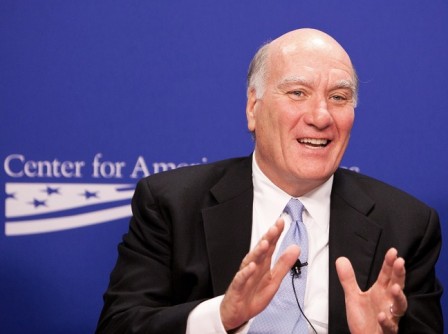 President Obama has chosen William Daley to succeed Rahm Emanuel as the White House Chief of Staff. This appointment will please the business community but antagonize the left of the Democratic party. William Daley is the youngest son of late Chicago Major Richard J. Daley. The Daley family has run Chicago like a personal fief for the past 50 years. Daley's father and brother each occupied the "throne" of the city of Chicago for a quarter-century.
In the 1990's Daley was commerce Secretary in the Clinton administration, and was instrumental in the ratification of the North American Free Trade Agreement (NAFTA). Daley last political job was to chair the campaign of Al Gore in 2000 against George W. Bush. Since then, Daley went to the private sector, and for the last eight years he was the Midwest chairman of the financial giant JP Morgan.
Daley's high level involvement in the financial sector is likely to be a source of contention between the Obama administration and the left. Progressive will view Daley, not only as a man too cozy with the world of finance, but as a Wall Street insider. His appointment marks an even more accentuated slide by the Obama administration to the right, embracing the principle of corporate Democrats and championing the interests of Wall Street at the expense of the ones of Main Street.
Not surprisingly, the business community was pleased by the appointment. Once again, the revolving door between Wall Street and Washington continues with top executives switching periodically. William Daley, along with Treasury Secretary Geithner, is another perfect example of this symbiotic and dysfunctional relationship where former "masters of the universe" of Wall Street keep getting appointed for top government jobs.
"This is a strong appointment. Bill Daley is a man of stature and extraordinary experience in government, business, trade negotiations and global affairs. We look forward to working with him to accelerate our recovery, grow the economy, create jobs, and tackle America's global challenges," said US chamber of commerce president Thomas Donohue following Daley's appointment.