Thanksgiving for What? 46.2 Million Americans Are Living in Poverty

By Gilbert Mercier

NEWS JUNKIE POST

Nov 24, 2011 at 7:30 am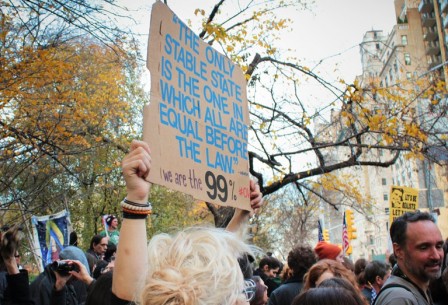 Thanksgiving is a dubious American holiday. First, for Native Americans, it is the "celebration" of their generosity towards the Pilgrims who promptly paid them back by stealing their land and ultimately committing a genocide against the indigenous population of the new land. Secondly, during Thanksgiving, Americans are supposed to be thankful for what they have. But while 1 percent of Americans control most of the wealth and have a lot to be thankful for, the remaining 99 percent increasingly get the very short end of the stick.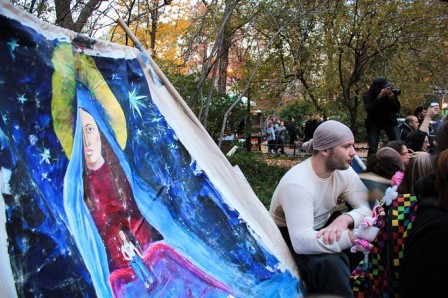 While activists of the Occupy Wall Street (OWS) movement are trying to shout a wake-up call for social justice, the bankers, politicians and all the others who still enjoy the perks of a capitalist system on the verge of collapse are not getting the message. Current estimates put the number of Americans living under the poverty level at more than 47 million. What do they have to be thankful for? Some are homeless, others are losing their houses to the banks. Thankful for what? A dream destroyed by shock capitalism and the promise of an uncertain future? The data on poverty from the US Census Bureau are daunting.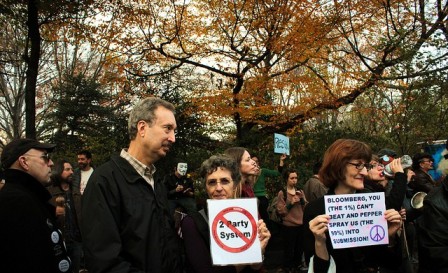 In 2010, 46.2 million Americans were living in poverty: up from 43.6 million in 2009. Currently one in seven Americans relies on food stamps to survive. According to the United States Census Bureau, the poverty rate in 2010 was 15.1 percent: up from 14.3 percent in 2009. Since 2007, the poverty rate has increased by 2.6 percent, from 12.5 percent to 15.1 percent. The number of people living in poverty is the largest number in the 52 years for which poverty estimates have been published.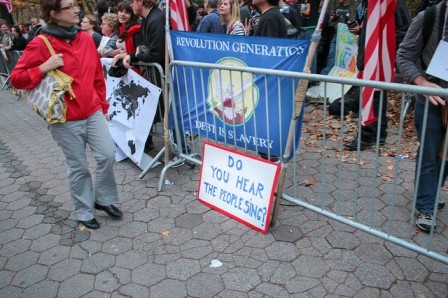 According to the US Census Bureau, in 2010 median household income declined. The poverty rate increased and the percentage of Americans without health insurance also increased. Specifically, in 2010 the real median household income in the US was $49,445: a 2.3 percent decline from 2009; the number of people without health insurance rose from 49.0 million in 2009 to 49.9 million in 2010. Since 2007, the year before the most recent recession, real median household income has declined by 6.4 percent and is 7.1 percent below the peak that occurred prior to the 2001 recession in 1999.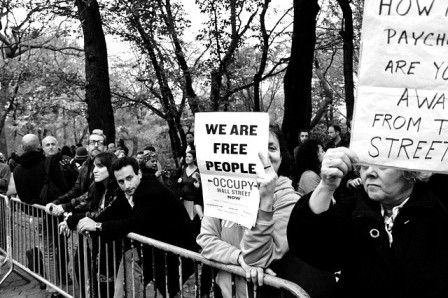 This Thanksgiving, if you still have something to be thankful for on a material level, you should make a special effort to help the growing number of Americans with basically nothing left. Before you feast on too much turkey with your family and friends, go help some homeless. Visit OWS activists in their camps and bring them food and moral support, and be thankful to the OWS movement for fighting for you for social justice, for a fair society where the 99 percent have a voice and could even thrive.
Editor's Note: All photographs by Jay Santiago.