Drones: The Global Empire's Current Weapon of Choice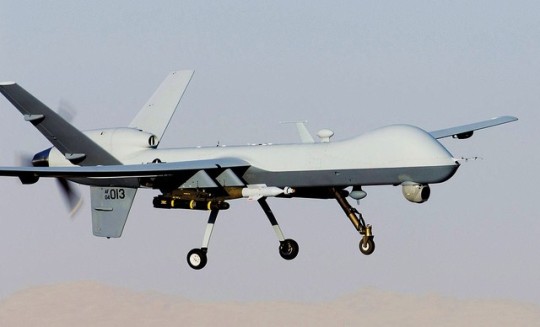 In Lichfield, England, in the 18th century, Mr. Richard Greene ran a museum that was quite revealing about colonial power. As a visitor entered one room of this museum, in one cabinet on the right there was an array of high velocity-weapons from a former day that showed the historical development of muskets and pistols from the Civil War; in another cabinet on the left there was a display of what might be termed more primitive aboriginal weapons, like boomerangs. Fishing hooks were also displayed, together with necklaces and other articles of Tahitian fashion. It hardly needs spelling out that the superior weapons were those deployed by British and French imperialists to subjugate those with inferior weapons. No wonder the British and French Empires spanned the globe.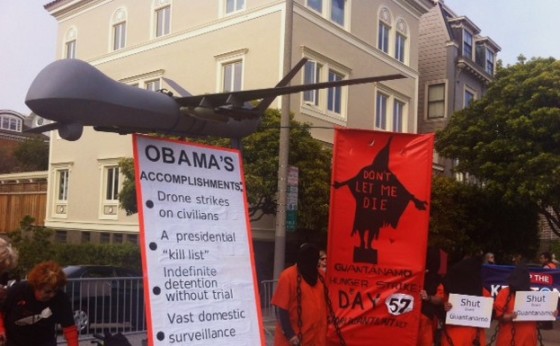 Fast forward to the 21st century. A few miles from where Mr Greene's Lichfield Museum had stood, there is a modern factory that makes engines for powering drones: unmanned aircraft for killing and subjugating civilians in various parts of the world with the latest range of high-velocity weapons. Almost without exception the countries targeted, like Pakistan, Yemen and Afghanistan have a high Islamic population. The factory that makes these weapons is based at Shenstone and is called UAV Engines Limited. Observe that the board of this company comprises predominantly Israeli directors from towns and cities like Tel Aviv, Rehovot, Beit Oved, Rishon le Zion, Alfei Manashe, Haifa, Peta Tikvah and Reut. There are several non-Israelis and one notable exception is the company secretary, Mr Christopher Biddulph.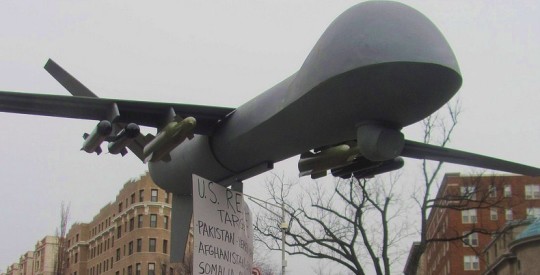 The name Biddulph was highly respected in the Lichfield area at the time of Mr Greene's Museum. The family estate was between Lichfield and Burton, in Barton-Under-Needwood. Anne Marie Biddulph married the brother of Quaker preacher, Mary Capper. Her sister, Margaret Biddulph, married the anti-slave-trade campaigner, Samuel Pipe Wolferstan. Shortly after Margaret's death the radical English novelist, Robert Bage, another anti-slavery, anti-war campaigner, helped Wolferstan regarding a mill he owned at Rushall near Walsall, not for Wolferstan's sake but for the sake of his late wife. This is just how well the Biddulph family was respected.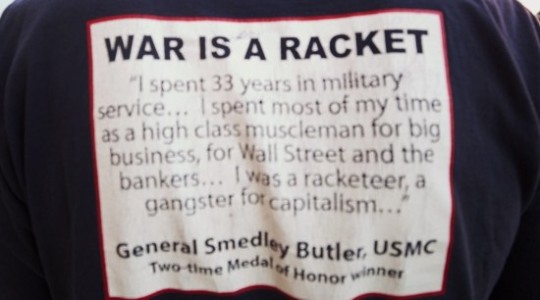 Mr Christopher Biddulph has sold his family birthright for a bowl of Zionist pottage. How are the mighty fallen! It might be claimed that UAV Engines Ltd provides work for local people, but at what expense? Accurate figures for people killed by drones are almost impossible to get, mostly because the military withholds the information. On May 22, 2013, for example, the White House finally admitted that drone attacks had killed four US citizens, including a 16-year-old boy. Three of the casualties were not targeted, the boy being one of them. The person who was targeted, Anwar al Awlaki, was allegedly 'plotting attacks against the US and happened to be a cleric: a title that has almost become synonymous with terrorist. With regard to extra-judicial state killings, it is impossible to know if any White House claim is true or false. You have to believe the same government that formerly denied having ever killed a US citizen in a drone attack. UAV Engines Ltd powers vehicles that in less than a decade have brought innumerable tragic deaths to innocent people.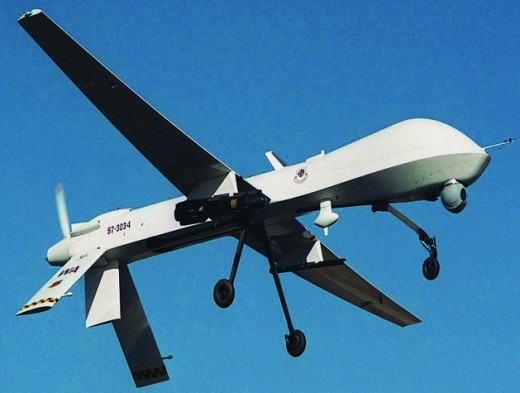 On Friday May 10, 2013 a peaceful vigil was held outside the UAV Engines Ltd's factory at Shenstone. Some short pieces were read, including a school speech extract from Rachel Corrie when she was 10 years old. "My dream can and will come true if we all look into the future and see the light that shines there." Rachel was killed by an Israeli bulldozer as she tried to protect a Palestinian family. She was run over twice. The sanctity of life is rarely considered where the US and Israeli military are concerned. The demonstration heard speakers from different religious and political organizations, and while there was a measured calmness among the protesters, there was a sadness at what was happening because of these dealers in death. One of the speakers, Stuart Richardson, brought attention to the death toll in Pakistan from drone attacks. Using figures from the Stop-the-War campaign and Wikipedia, he told protesters that 69 children were killed in a single drone attack in Pakistan in 2006. "That is three times as many as children killed in the gun attack in Newtown in the US in 2012."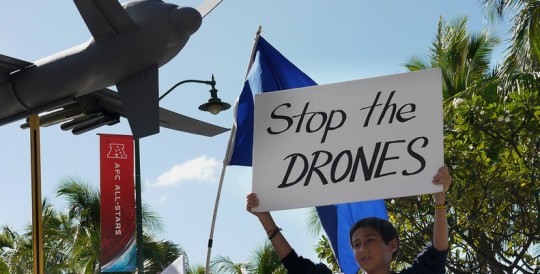 It is the superior technology that gains for the United States, United Kingdom and Israel a clutch of adjectives like cowardly, spineless and gutless, and it is why these countries are thought of as the world's bullies. The purpose of their weak-willed actions is ultimately to steal oil, other minerals, or just plain land, which Israel has particularly been doing in Palestine. Has it not always been so? The British went to the Americas and killed masses of Native Americans with guns against bows and arrows, stealing in the process their ancient hunting grounds. As well as subjugating the natives, they enslaved black Africans with Birmingham muskets to work in plantations they had stolen from the Native Americans. So greedy did they become that they fought one another to increase their acquisitions. Occasionally gunfights were fair: man to man. The survivors, however, would shoot one another in the back, until the majority that was left comprised the spineless, cowardly, gutless cowboys in power today. These are nothing but bullies with sophisticated weapons who believe that killing unarmed people thousands of miles away from the safety of an air-conditioned office is modern-day justice.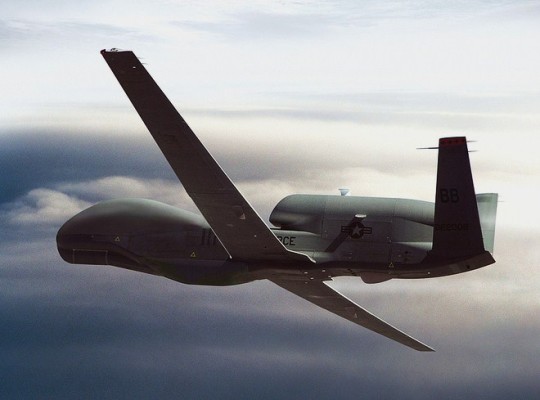 On the day of the vigil, which had been advertized on the internet, there was no sign of life at UAV Engines Ltd. A passer-by told those assembled that the factory had been closed down. I telephoned UAV Engines Ltd on Monday May 20 and asked to speak to Mr. Christopher Biddulph, hoping for a comment on the history of his family, but he was away. I was informed that he would be available in a fortnight, which confirmed my suspicion that the passer-by had been a plant. Those businessmen who supply the engines for the drones are as culpable as the cowboys who deploy them. Between them they have dragged down the good name of Biddulph as low as it can go.
Editor's Note: Photographs one, five and seven by U.S. Air Force. Photographs two, three, four and six by World Can't Wait.