Hypothesis for a New Revolution in Haiti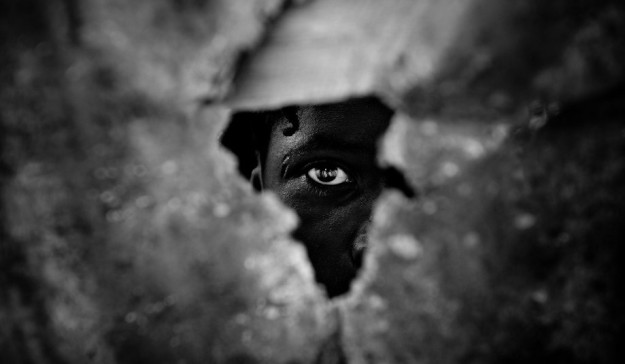 By Michel-Angel Cadet
Uncertainty is a normal aspect of the mind's evolution. It is quite reasonable that in life we should experience this feeling, which is innate to human nature. The unknown is never received without great interest, or some minimum of caution. Fear of the unknown often controls our behavior. From fear grows doubt. And doubt prevents action. Thus continues the status quo where nobody dares to confront his own demon: fear. The fear to act without making mistakes, fear to commit the irreparable, or fear to say it would have been better to have done nothing at all. It's just that man fears everything he cannot fully control from start to finish. Failure is a word we avoid. Throughout all the inventions, all the progress mankind has known, fear, this attitude of fear of the "new", the fear of failure, if only to a lesser degree, was always present.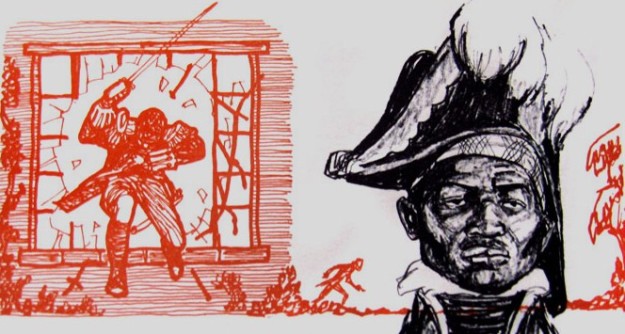 Revolution: this is a frightening word. A concept that sometimes creates a lot of confusion and uncertainty about the future. If life is a struggle, as Victor Hugo said, then to strive means "to act in the present" to achieve an outcome in the future. Get the desired result, or maybe not. But a result, there will be. This is a big problem of revolution. One thing is certain, it is a total upheaval: the reorganization of an entire society. For whose benefit? Who could have advance knowledge of this? St Domingue's slaves had every reason to want an upheaval in the colony. Zero uncertainty weighed against their determination. Their fate, their prospects, uncertain though they were, they gave up everything to throw off the yoke of the settlers' whips. The era for another life in another system rang the death knell for slavery.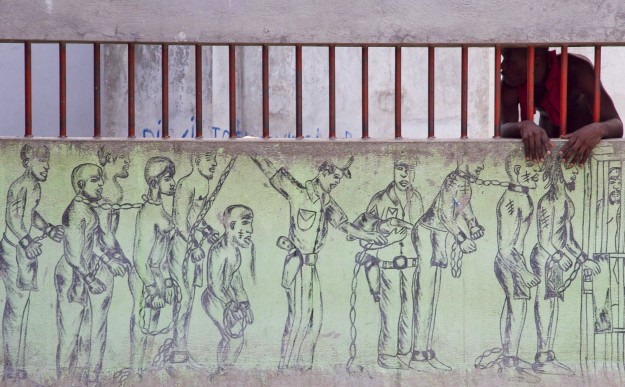 Revolution is mental because it emanates, first and foremost, from a collective consciousness. One must take stock of one's own predicament. It makes one imagine another way to live. It makes one dream. And this in turn forces us out of our indifference to act, so that we stop dreaming but enact and give life to a common ideal. There are some who would act anyway, regardless of the results, as long as something changes, which is what any enlightened people do who aspire to a better tomorrow. These are the ones who say, like Victor Hugo: "Those who live are those who strive, those whose soul, possessed of a firm design, whose mind envisioning a great destiny and a demanding climb, walk pensive, engrossed by a goal sublime." The goal sublime, the cause of every revolution: it is those native sons and daughters of the nation who aspire to their name. Their fate in a society where they feel marginalized and abandoned by their homeland. Whatever the outcome of the revolution, they could care less, as long as they shed their status of outcasts.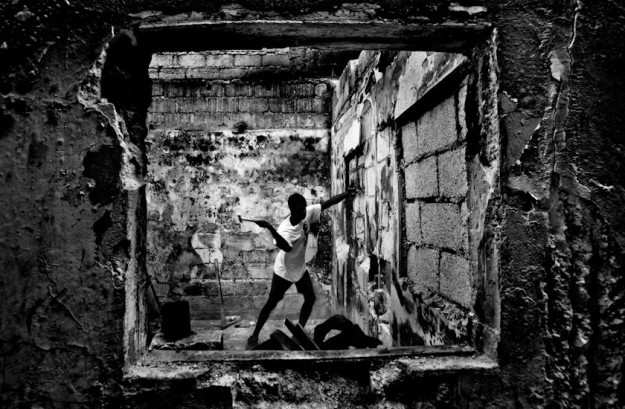 Some others, who are legitimate sons and daughters of the nation, want nothing to change, since an upheaval would also mean the loss of numerous privileges. Life as it is, is acceptable. It is the work of the Almighty. One must not change the status quo, for fear of disturbing the divine order. Such situations exist all over the world; this is not unique to Haiti. This brings to mind La Fontaine's famous quote in The Animals Sick of the Plague: "Accordingly as your power is great or small, the judgments of a court will whiten or blacken your reputation." The inequalities are nevertheless shocking, and they will eventually correct themselves.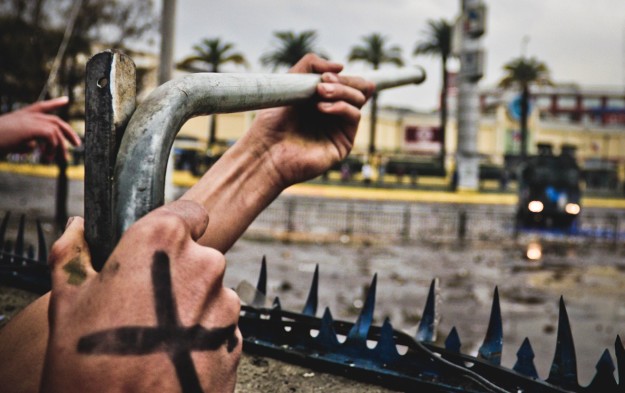 Today, I wonder if we Haitians, male and female, young and old, are aware that there is something beyond what we see that needs changing. A goal sublime to achieve, for ourselves and for generations to come. This collective consciousness, when will it materialize? When will we realize that something in the society must change? It is time to start a revolution of the mind away from this indifference; time to break this fear that prevents us from acting and to address the real issues of Haitian society. "The greatest burden [is] to exist without living", says Hugo. When will we, the youth, smash this hesitation and take action to confront the uncertainty of our future. I don't know when? Where? Or how? Something must be done. It is in our destiny.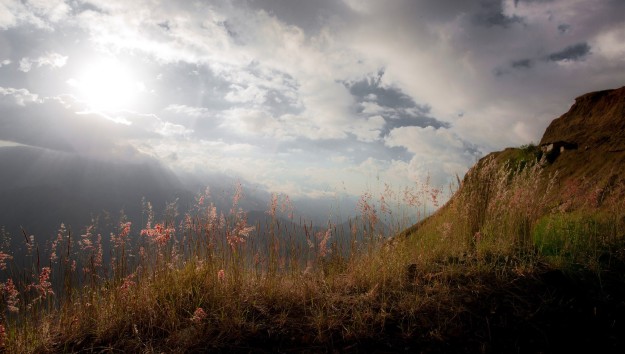 Editor's Notes: Michel-Ange Cadet was born in Cap-Haitien, where he completed his primary and secondary education, respectively, at the Frères de l'Ecole Joseph and the Collège Notre Dame du Perpétuel Secours. After his graduate studies in Economics, he quickly took a taste to youth organization, and he is currently a member of the Research Group on Economic and Social Development of Haiti (GREDESH). | This commentary was originally published in French in Haiti Chery and translated by News Junkie Post. | Photographs one, four and six by Zoriah; three from UN photo archive; and five by Fernando Liberona.
L'hypothèse d'une nouvelle révolution en Haïti
Par Michel-Ange Cadet
Haiti Chery
L'incertitude est un état normal de l'évolution de l'esprit. Il est tout à fait plausible que dans la vie nous ressentons ce sentiment qui est inné dans la nature humaine. L'inconnu n'est jamais accueilli sans grand intérêt, sans un minimum de prudence. La peur de l'inconnu dirige souvent nos comportements. De la peur émane le doute. Et le doute retient l'action. Ainsi demeure le status quo où personne n'ose affronter son propre démon: la peur. La peur d'agir de manière à ne pas se tromper, à ne pas commettre l'irréparable ou de dire s'aurait été mieux de ne rien faire. C'est que tout simplement l'homme craint tout ce qu'il ne peut entièrement contrôler du début à la fin. L'échec est un mot que nous évitons toujours. Par ailleurs, de toutes les inventions, les progrès qu'a connus l'humanité, cette crainte, cette attitude de la peur du "nouveau" – la peur d'un échec – ne serait-ce à un degré moindre, est toujours présente.
La Révolution, voilà un mot qui fait peur. Un concept qui crée parfois beaucoup de confusions et d'incertitudes face à l'avenir. Si la vie est une lutte comme le disait Victor Hugo, lutter signifierait "agir sur le présent" pour atteindre un résultat dans le futur. Avoir le résultat espéré ou peut-être pas. Mais résultat, il y en aura toujours un. C'est un grand problème de la révolution. Une chose est certaine, c'est le chambardement total, la réorganisation de toute une société. Au profit de qui? Qui, préalablement pourrait le savoir? Les esclaves de St-Domingue ont eu toutes les raisons de vouloir un chambardement dans la colonie. Nulle incertitude n'a eu le même poids que leur détermination. Incertitude, oui il y en a bien eu. De leur sort, de leur avenir, ils ont tout donné pour se défaire du joug des fouets des colons. L'ère d'une autre vie dans un autre système avait ainsi sonné la fin de l'esclavage.
La révolution est d'abord mentale puisqu'elle émane d'une prise de conscience collective. Il faut se rendre compte de sa situation actuelle. Elle fait penser à une autre condition de vie. Elle fait rêver. Ce qui alors nous pousse à sortir de notre indifférence à agir de manière à ne plus continuer de rêver, plutôt à concrétiser, à matérialiser un idéal commun. Certains veulent agir quoiqu'il en soit, quel que soit le résultat pourvu que quelque chose change: ce que voudrait tout peuple éclairé qui aspire à un lendemain meilleur. Ce sont ceux qui disent comme Victor Hugo: "Ceux qui vivent, ce sont ceux qui luttent; ce sont ceux dont un dessein ferme emplit l'âme et le front. Ceux qui d'un haut destin gravissent l'âpre cime. Ceux qui marchent pensifs, épris d'un but sublime". Le but sublime, la cause de toute révolution disons-nous: ce sont les fils et filles naturels de la nation qui cherchent leur nom. Leur devenir dans une société où ils se sentent marginaliser et abandonner par leur mère-patrie. Et quel que soit le résultat de la révolution ils s'en moquent pourvu qu'ils ne vivent plus comme des rebuts de la société.
D'autres, les fils et filles légitimes de la nation, qui veulent que rien ne change puisque chambouler voudrait tout aussi dire la perte de toute une série de privilèges qu'ils seraient forts difficiles de conserver. La vie, comme elle est, est acceptable. C'est l'œuvre du Tout-Puissant. Il ne faudrait pas changer le status quo de peur que l'ordre divin ne soit perturbé. Ce sont pourtant des situations qui existent partout dans le monde. Ce n'est pas une réalité propre à Haïti. Nous nous rappelons de la fameuse maxime de la Fontaine dans Les animaux malade de la peste: "Selon que vous soyez puissant ou misérable les jugements des courts vous rendront blanc ou noir". Néanmoins ce sont les écarts qui choquent et qui à la longue engendrent des corrections.
De nos jours, je me demande si nous, Haïtiens et Haïtiennes, jeunes et moins jeunes, avons cette conscience qu'il y a quelque chose, autre que ce que je vois, à changer. Un but sublime à concrétiser. Tant pour nous que pour les générations à venir. Cette prise de conscience collective, quand se manifestera-t-elle? De réaliser qu'il faut que quelque chose change dans cette société. Il est temps de commencer la révolution de l'esprit de sortir de cette indifférence; de briser cette peur qui nous empêche d'agir et de poser concrètement les vrais problèmes de la société haïtienne. "Car le plus lourd fardeau, c'est d'exister sans vivre", comme disait Hugo. Quand, nous la jeunesse briserons cette incertitude d'agir pour affronter l'incertitude de notre avenir. Je ne sais quand? Ou? Et comment? Mais quelque chose doit être fait. Il y va de notre avenir.
Sources: Michel-Ange Cadet est né à Cap-Haitien, où il a effectué ses études primaires et secondaires respectivement chez les frères de l'Ecole Joseph et au Collège Notre Dame du Perpétuel Secours. Très vite il a pris gout au mouvement d'organisation de jeunes où il est actuellement membre du Groupe de Recherche en Développement Economique et Social d'Haïti (GREDESH) après ses études supérieures en Sciences Economiques.