Haiti's Lead Export: Brazil's New Slaves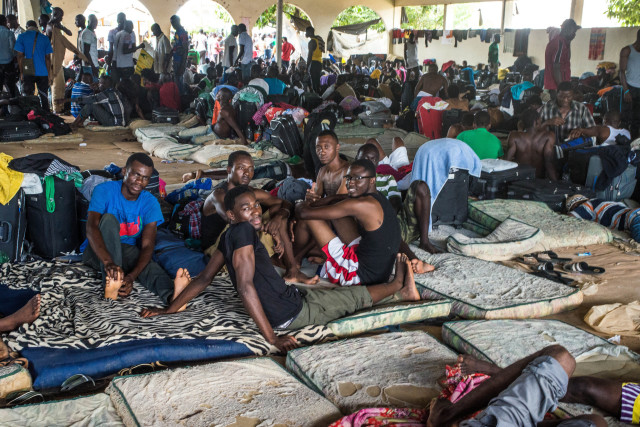 It is a heritage of colonialism that its predatory economic systems outlast its victims' independence declarations. And so today, paradoxically, slavery remains the top export of Haiti, the country that first broke its shackles. The sale of unskilled Haitian labor from sweatshops and sugarcane fields to traditional colonial powers is well documented. Less well known is the current dissipation of Haiti's middle class toward the emerging powers in the United Nations' so-called peacekeeping mission (MINUSTAH), especially Brazil. Any sovereign republic would regard its middle class as being an investment not to be trifled with: a wealth to which one clings until the last battle. But Haiti is no longer a sovereign nation, and there are many reasons for this. One of these is that the Haitian ruling class is so lacking in creativity that it will cheerfully squander the little that is left of the country's middle class to increase the government's take of foreign remittances and taxes on international phone calls. The advantage to the foreign invaders is that the population that would be most incensed by their presence becomes disenfranchised, scattered and disempowered, to be replaced by a group of settlers from non-governmental organizations (NGO).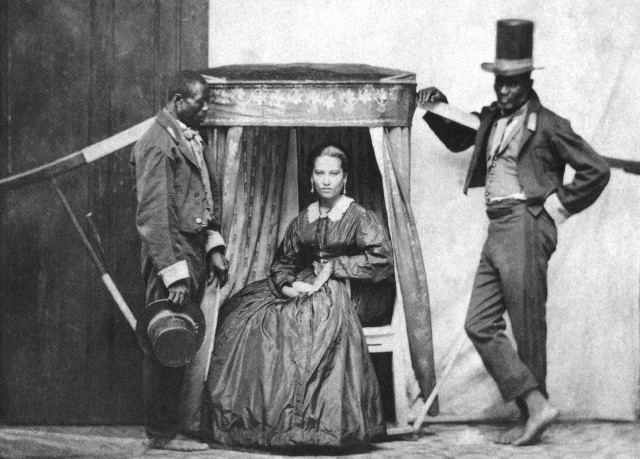 Overwhelmingly young, male, and educated
About 76,000 Haitians have migrated to Brazil since 2010. This exodus has reached a rate of about 75 Haitians per day and continues to accelerate. Ninety-three percent of the Haitian migrants are between 19 and 45 years old; seventy-seven percent are male. The demographics of this group alone should give one pause. Historically, young male migrants have been brutally exploited, especially for dangerous construction work, and treated as being expendable. For example, the Chinese workers who built the United States railroads between 1864 and 1869 were, in some cases, lowered from ropes against the steep slopes of mountains and canyons, to chisel holes and place dynamite in them to prepare areas for drilling and blasting. Many were killed by the crude explosives of the times, which were mixed on site to drill the tunnels, sometimes through granite; others perished from blizzards and avalanches as they worked through the winters. Like the Chinese in 19th-century US, most Haitians who migrate to Brazil today wind up in the most dangerous jobs in Brazil's construction of mines, buildings, stadiums, highways, bridges, and hydroelectric dams.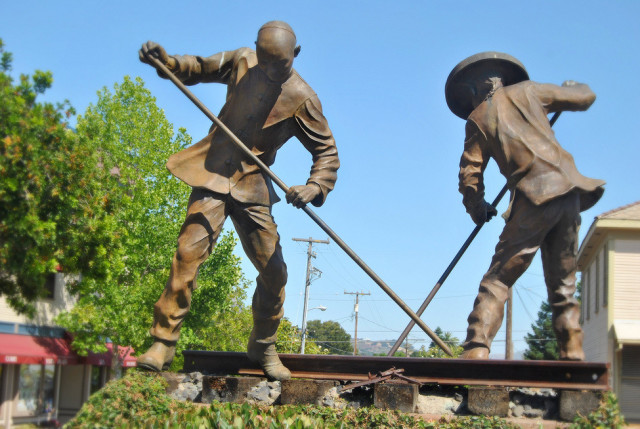 A survey of 340 Haitians in May 2014 by Puc Mines, in partnership with the International Organization for Migration (IOM) and at the request of the National Immigration Council (CNIg), revealed that nearly all of the immigrants are literate, with most having some primary education and the rest being highly educated. "We are winning the presence of teachers, judges and entrepreneurs here," boasted the survey's research coordinator, Duval Fernandes.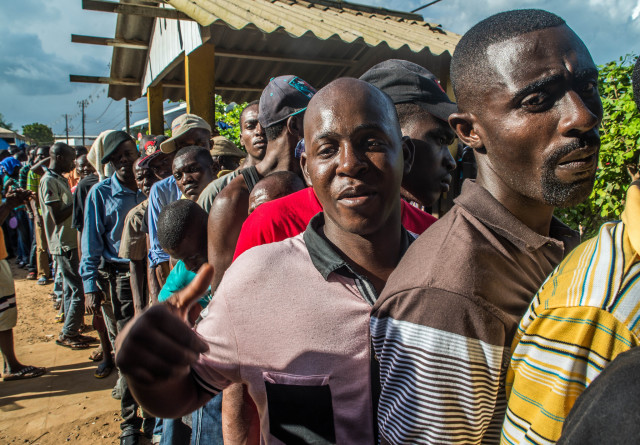 Humanitarian trafficking
In the Brazilian news, the migration of Haitians is always attributed to homelessness from the January 12, 2010 earthquake. A corollary of this notion is that the acceptance of Haitians by Brazil is a humanitarian gesture. This does not hold up to a close examination. In 2010, when Haitians were most desperate for housing, Brazil granted only 475 humanitarian visas to Haitian immigrants. The issuance of humanitarian visas to Haitians began in earnest two years later. This was occasioned mainly by a Brazilian workers' revolt that started in March 2011. It began when a worker at Jirau Hydroelectric dam, being built by the French company GDF Suez in an isolated jungle, was not allowed to visit a sick relative 80 miles away in the city of Porto Velho. Workers burned 60 buses and several buildings, including the lodgings for 16,000, and then they undertook a prolonged strike for better wages, better transportation and permissions to visit home. In April 2011, the Jirau workers met and decided to end their 25-day strike when they got a 7 percent raise and other benefits, but a group of still dissatisfied workers torched one third of the housing that was left, including the lodgings for 3,200 workers. Importantly, these actions led to sympathy strikes that put a halt to construction projects throughout all of Brazil, include the Belo Monte hydropower complex and the Rio de Janeiro Petrochemical Complex (COMPERI). Furthermore, thousands of Brazilian workers quit their jobs and returned home, leaving the plants hugely understaffed. Elsewhere in Brazil, in some cases similar settlements were reached and work was resumed; in others massive construction projects had to be postponed.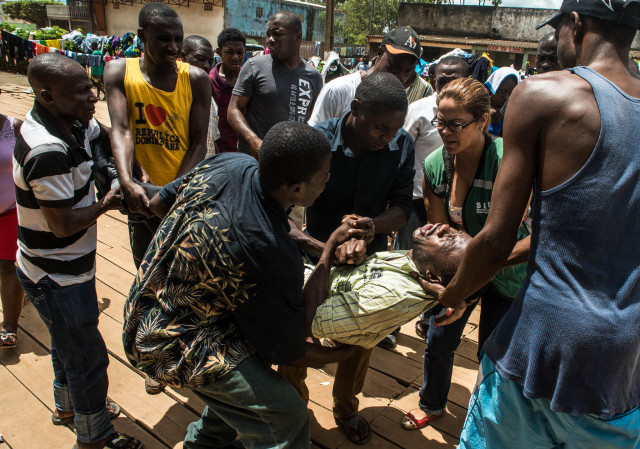 A brisk business of trafficking Haitians to Brazil began almost immediately after the workers' revolts, with the rate in 2011 for a trip organized by a coyote being $5,000: a cost that was well beyond the means of the many Haitians who were sheltered in tents after the earthquake. The 3,700-mile trek would begin with travel to the Dominican Republic; from there, the Haitians would be put on a flight to Ecuador, where a visa was not required. After this, they were taken by bus into Peru, where a visa was also not needed before 2012. From Peru, they would enter Brazil, in the northwestern state of Acre. Since a visa was required in Brazil, they would then travel by bus or taxi to the nearest office of the Brazilian Federal Police, usually in the city of Brasileia, and apply there for a visa. Over 40,000 Haitians have been trafficked in this way, starting with only 37 individuals in 2010; increasing rapidly to 1,175 during 2011; and continuing to accelerate to more than 9,000 for the first half of 2015.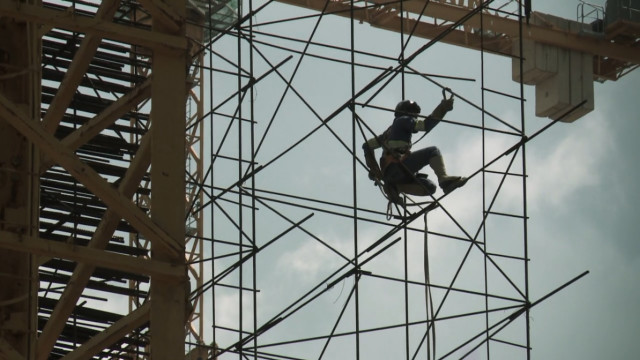 Simultaneously with the start of the illegal traffic of Haitians, powerful Brazilian interests began to clamor for a legal admission of large numbers of Haitians, with support from human rights groups. At a senate hearing in late December 2011, several powerful senators with interests in construction lobbied vigorously for a liberalization of Haitian immigration. Among them was Senator Jorge Viana, whose brother, Tião Viana, was the governor of Acre. Senator Viana proposed that Brazil should legally admit 10,000 to 30,000 Haitians. Within about a month, President Dilma Rousseff visited Haiti to announce that 1,200 visas would be granted from the Brazilian Embassy in Port-au-Prince every year for the next five years "to Haitian families." This limit was discarded in 2013, when Brazil issued more than 5,000 visas to Haitian immigrants. In 2014, the number of visas increased to 6,000. By October 2015, Brazil was issuing more than 2,200 visas per month, all presumably for humanitarian reasons! Furthermore, by pressuring Peru to require visas from Haitians, and Ecuador and Bolivia to prosecute their human traffickers, the Brazilian government managed to outcompete the illegal traffic of Haitians with its own legal traffic of about 36,000 Haitians between 2010 and 2015. Mr. Tião Viana is now alleged to have been involved in the Petrobras scandal, a convoluted scheme to launder about $3.8 billion that had been embezzled over a decade, from inflated construction contracts, for bribes and kickbacks. Ms. Rousseff is under threat of impeachment for her failure to stem the corruption.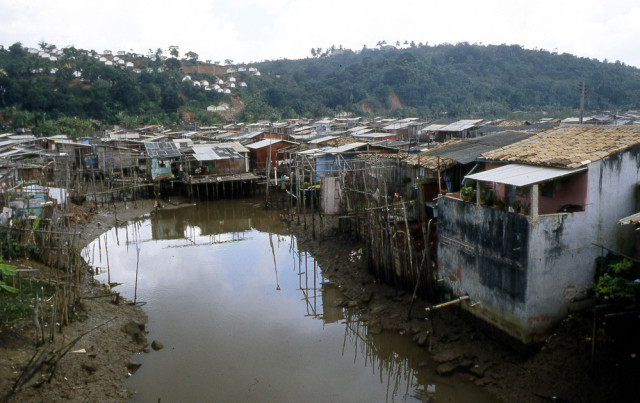 Slave labor
Along with the immigration of Haitians as scabs and low-wage workers into Brazil, there has been an increase in the country of cases of slave labor and debt bondage, most of which have not become public. In November 2013, however, an inspection by the Brazilian Ministry of Labor and Employment resulted in the rescue of  100 enslaved Haitians from the mining company Anglo American and its subcontractor, the construction company Diedro. The workers had been living in lodgings that were under construction, in the city of Conceicao do Mato Dentro, in the state of Minas Gerais. According to inspector Marcelo Gonçalves Campos, "one of the houses was like a slave quarters from the colonial period. It was absolutely awful. Basically, there was a large space with wood stoves. The construction was not even masonry." According to an investigative report by Stefano Wrobleski of Reporter Brasil, the food was of such poor quality that some of the workers had stomach bleeding. When questioned, the Haitians said they had been banned from leaving work for three months, because they had to pay their transportation (about $100) from Acre to their work site.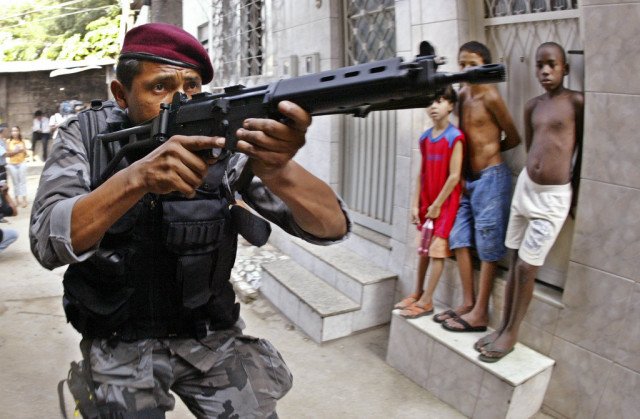 In another scandal, also described by Wrobleski, 21 Haitians were rescued in June 2013 from a site where they had been living without enough beds for all of them, and they often had no water. They had been building a residential complex financed with funds from the federal housing program, Minha Casa, Minha Vida (My House, My Life) for a third-party contractor, Sisan Engineering, which, until the inspectors showed up, had apparently fired them without paying their salary after two weeks of work. Such scandals about the finance of slave labor with public money have become legion in Brazil. Most of the victims are poor black Brazilians, but more and more cases of similar exploitation of Haitians in other cities, like Rio de Janeiro and Sao Paulo, by contractors financed by Minha Casa, Minha Vida projects are being uncovered. The difference between the Haitians and the Brazilians who are rescued from such slavery is that the Brazilians get bus fares homes. The Haitians are not so lucky.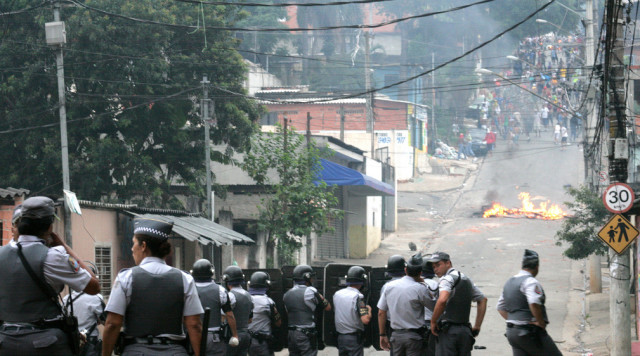 What future for Haitians in Brazil?
According to a 2010 census by the Brazilian Institute of Geography and Statistics (IBGE), people who are black or of mixed race recently became 51 percent of the Brazilian population. This majority is certainly not reflected in the political power of these groups, who earn half as much as white and Asian Brazilians. Blacks and mixed-race Brazilians are also underserved by their government. For example, sanitation is available in 87 percent of southeast Brazil but 30 percent of the north, which has the highest black population. None of these numbers, however, reflect the reality of a country where even middle-class whites universally barricade themselves in buildings with security guards and nine-foot high walls lined with barbed wire, and blacks are relegated to slums (favelas) in which whites are afraid even to drive. On November 11, 2015, the Brazilian government announced, with great fanfare, that it would grant permanent residence to 43,781 Haitian applicants. In the current recession that has seen the loss of more than 385,000 construction jobs in 2015 alone, and the atmosphere of racism that pervades Brazil, this is unlikely to do much to improve the lot of the 70 percent of Haitian workers who toil in Brazil without a work contract. Most such workers earn so little that they can barely send money home and eat enough calories to stay alive. Furthermore this decision by the Brazilian government will leave some 32,000 Haitians without permanent residence to the continued ruthless exploitation of Brazilian subcontractors.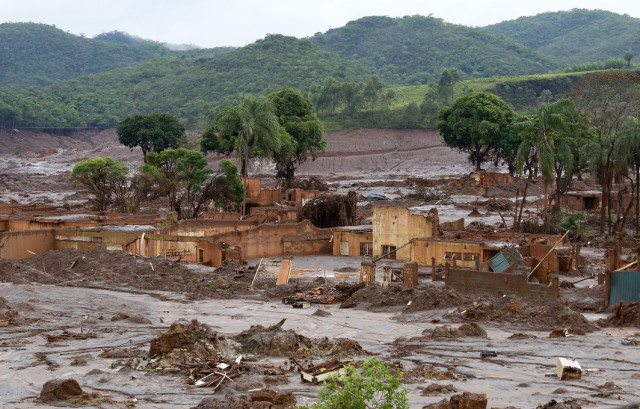 Editor's Note: For more from Dady Chery, read We Have Dared to be Free: Haiti's Struggle Against Occupation, available as a paperback from Amazon and e-book from Kindle. This article is also available in Portuguese.

Principal Exportação do Haiti: Novos Escravos do Brasil
Por Dady Chery
É legado do colonialismo seus sistemas econômicos predatórios durarem mais do que as declarações de independência de suas vítimas. E assim hoje, paradoxalmente, a escravidão continua sendo a principal exportação do Haiti, o país que primeiro rompeu seus grilhões. A venda de força de trabalho não qualificada haitiana de sweatshops e plantações de cana para potências coloniais tradicionais está bem documentada.[1] Menos conhecida é a atual dilapidação da classe média do Haiti, enviada para as potências em surgimento da assim chamada missão de manutenção da paz das Nações Unidas (MINUSTAH), especialmente o Brasil. Qualquer república soberana veria sua classe média como investimento a não ser tratado levianamente: riqueza à qual aferrar-se até a última batalha. O Haiti, porém, não mais é nação soberana, e há muitos motivos para isso. Um deles é que a classe dominante haitiana é tão falta de criatividade que gaiamente dissipará o pouco restante da classe média do país para aumentar o naco do governo em remessas oriundas do exterior e impostos incidentes sobre telefonemas internacionais. A vantagem para os invasores estrangeiros é a população que mais ficaria enfurecida por sua presença ser destituída, dispersada e enfraquecida, a ser substituída por grupo de colonizadores oriundos de organizações não governamentais (ONG).
Na grande maioria jovens, do sexo masculino, e instruídos
Cerca de 76.000 haitianos migraram para o Brasil desde 2010. Esse êxodo já atingiu índice de cerca de 75 haitianos por dia e continua a acelerar-se. Noventa e três por cento dos migrantes haitianos têm entre 19 e 45 anos de idade; setenta e sete por cento são do sexo masculino. Só a demografia desse grupo deveria fazer parar para pensar. Historicamente, migrantes jovens do sexo masculino têm sido brutalmente explorados, especialmente para efeito de trabalhos perigosos de construção, e tratados como sendo prescindíveis/descartáveis/dispensáveis. Por exemplo, os trabalhadores chineses que construíram as ferrovias dos Estados Unidos entre 1864 e 1869 eram, em alguns casos, baixados a partir de cordas pelas íngremes encostas de montanhas e desfiladeiros, para abrir buracos e colocar dinamite neles para preparar áreas para perfuração e explosões. Muitos foram mortos pelos toscos explosivos da época, que eram misturados no local para perfurar os túneis, por vezes através de granito; outros pereceram de nevascas e avalanches ao trabalharem durante o inverno. Como os chineses nos Estados Unidos – US do século 19, a maioria dos haitianos que migra para o Brasil hoje acaba nos trabalhos mais perigosos na construção de minas, edifícios, rodovias, pontos e represas hidrelétricas do Brasil.
Pesquisa da PUC Minas envolvendo 340 haitianos, em maio de 2014, em parceria com a Organização Internacional para as Migrações (IOM) a pedido do Conselho Nacional de imigração (CNIg), revelou que quase todos os imigrantes são alfabetizados, com a maioria tendo alguma educação primária e o resto sendo altamente instruído. "Estamos ganhando com a presença de professores, juízes e empreendedores aqui," gabou-se o coordenador da pesquisa, Durval Fernandes.
Tráfico humanitário
No noticiário brasileiro, a migração de haitianos é sempre atribuída a falta de teto decorrente do terremoto de 12 de janeiro de 2010. Coroloário dessa noção é a aceitação de haitianos pelo Brasil constituir gesto humanitário. O que não resiste a exame acurado. Em 2010, quando os haitianos estavam mais desesperados por residências, o Brasil concedeu apenas 475 vistos humanitários para imigrantes haitianos. A emissão de vistos humanitários para haitianos começou para valer dois anos depois. Ocasionada principalmente por revolta de trabalhadores brasileiros que começou em março de 2011. A qual começou quando trabalhador da represa da Hidrelétrica Jirau, em construção pela empresa francesa GDF Suez em mata isolada, não recebeu permissão para visitar parente doente a 80 milhas de distância na cidade de Porto Velho. Os trabalhadores incendiaram 60 ônibus e diversos edifícios, inclusive os alojamentos de 16.000 deles, e em seguida encetaram prolongada greve por melhor remuneração, melhor transporte e permissões para visitarem o lar. Em abril de 2011, os trabalhadores de Jirau reuniram-se e resolveram terminar a greve de 25 dias quando receberam 7 por cento de aumento e outros benefícios, mas grupo de trabalhadores ainda insatisfeito incendiou um terço das moradias restantes, inclusive os alojamentos de 3.200 trabalhadores. Importante, essas ações levaram a greves por simpatia que levaram a suspensão de projetos de construção em todo o Brasil, inclusive o complexo de energia elétrica de Belo Monte e o Complexo Petroquímico do Rio de Janeiro (COMPERI). Ademais, milhares de trabalhadores brasileiros deixaram seus empregos e voltaram para casa, deixando as instalações com enorme falta de pessoal. Em outros lugares do Brasil, em alguns casos acordos similares foram firmados e o trabalho foi retomado; em outros casos, enormes projetos de construção tiveram de ser postergados.
Ativo negócio de tráfico de haitianos para o Brasil começou quase imediatamente depois das revoltas dos trabalhadores, com a tarifa cobrada, em 2011, por viagem organizada por traficante de pessoas sendo de $5.000 dólares: custo muito além dos meios de muitos haitianos que ficaram abrigados em tendas depois do terremoto. A jornada de 3.700 milhas começava com viagem até a República Dominicana; dali, os haitianos eram despachados por voo para o Equador, onde não havia exigência de visto. Depois disso, eram levados de ônibus para o Peru, onde, antes de 2012, tampouco era necessário visto. A partir do Peru eles entravam no Brasil, no estado de noroeste do Acre. Sendo visto exigido no Brasil, viajavam então por ônibus ou táxi para a dependência mais próxima da Polícia Federal do Brasil, usualmente na cidade de Brasiléia, e ali requeriam visto. Mais de 40.000 haitianos já foram traficados desta maneira, começando com apenas 37 pessoas em 2010; aumentando rapidamente para 1.175 em 2011; e continuando a aumentar para mais de 9.000 na primeira metade de 2015.
Simultaneamente ao início do tráfico ilegal de haitianos, poderosos interesses brasileiros começaram a clamar por admissão legal de grande número de haitianos, com apoio de grupos de direitos humanos. Em audiência no senado no final de dezembro de 2011, diversos poderosos senadores com interesses em construção fizeram vigoroso lobby por liberalização da imigração haitiana. Entre eles estava o Senador Jorge Viana, cujo irmão, Tião Viana, era governador do Acre. O Senador Viana propôs que o Brasil admitisse legalmente de 10.000 a 30.000 haitianos. Em cerca de mês, a Presidente Dilma Rousseff visitou o Haiti para anunciar que seriam concedidos 1.200 vistos pela Embaixada Brasileira em Port-au-Prince todo ano, pelos próximos cinco anos, "a famílias haitianas." Esse limite foi desconsiderado em 2013, quando o Brasil emitiu mais de 5.000 vistos para imigrantes haitianos. Em 2014, o número de vistos aumentou para 6.000. Ao chegar outubro de 2015, o Brasil estava emitindo mais de 2.200 vistos por mês, todos presumivelmente por razões humanitárias! Ademais, mediante pressionar o Peru a requerer visto para haitianos, e Equador e Bolívia para processar os traficantes de pessoas, o governo brasileiro conseguiu superar o tráfico ilegal de haitianos com seu próprio tráfico legal de cerca de 36.000 haitianos entre 2010 e 2015. Alega-se hoje o Sr. Tião Viana ter estado envolvido no escândalo da Petrobrás, esquema convoluto de lavagem de cerca de $3,8 biliões de dólares indevidamente apropriados por mais de década, a partir de contratos inflados de construção, para suborno e propina. A Sra. Rousseff está sob ameaça de impeachment por seu fracasso em refrear a corrupção.
Trabalho escravo
Juntamente com a imigração dos haitianos como párias e trabalhadores de baixa remuneração no Brasil, tem havido aumento, no país, de casos de trabalho escravo e de servidão para pagamento de dívidas, na maioria dos casos não tornados públicos. Em novembro de 2013, entretanto, inspeção do Ministério do Trabalho e Emprego resultou no resgate de 100 haitianos escravizados pela empresa de mineração Anglo American e sua subempreiteira, a empresa de construção Diedro. Os trabalhadores vinham morando em alojamentos em construção, na cidade de Conceição do Mato Dentro, no estado de Minas Gerais. De acordo com o inspetor Marcelo Gonçalves Campos, "Uma das casas parecia uma senzala da época da colônia, era absolutamente precária. No fundo, havia um espaço grande com fogões a lenha. A construção nem era de alvenaria." De acordo com relatório investigativo de Stefano Wrobleski do Repórter Brasil, a comida era de qualidade tão ruim que alguns dos trabalhadores tiveram hemorragia no estômago. Quando questionados, os haitianos disseram que haviam sido proibidos de pedir demissão do trabalho por três meses, porque tinham de pagar seu transporte (cerca de $100 dólares) do Acre a seu local de trabalho.[2]
Em outro escândalo, também descrito por Wrobleski, 21 haitianos foram resgatados em junho de 2013 de local onde vinham vivendo sem camas suficientes para todos, e amiúde não tinham água. Estavam construindo complexo residencial financiado com fundos do programa federal de habitação, Minha Casa, Minha Vida, repassados à empreiteira Sisan Engenharia que, até os inspetores aparecerem, aparentemente havia demitido os haitianos sem pagar seu salário depois de duas semanas de trabalho. Tais escândalos acerca do financiamento de trabalho escravo com dinheiro público tornaram-se legião no Brasil. A maior parte das vítimas é de brasileiros pobres pretos, mas cada vez mais casos de exploração similar de haitianos em outras cidades, como Rio de Janeiro e São Paulo, por empreiteiras financiadas pelos projetos do Minha Casa, Minha Vida estão sendo desvelados. A diferença entre os haitianos e os brasileiros que são resgatados de tal escravidão é que os brasileiros conseguem passagens de ônibus para casa. Os haitianos não têm tanta sorte.
Qual o futuro para haitianos no Brasil?
De acordo com censo de 2010 do Instituto Brasileiro de Geografia e Estatística (IBGE), pessoas pretas ou mestiças recentemente tornaram-se 51 por cento da população brasileira.[3] Essa maioria certamente não está refletida no poder político desses grupos, que ganham a metade do que ganham brasileiros brancos e asiáticos. Brasileiros pretos e mestiços são também subatendidos por seu governo. Por exemplo, o saneamento está disponível em 87 por cento do sudeste do Brasil, mas em 30 por cento do norte, que tem a mais alta população preta. Nenhum desses números, contudo, reflete a realidade de país onde brancos de classe média isolam-se universalmente em edifícios com guardas de segurança e muros de nove pés de altura encimados de arame farpado e os pretos são relegados a favelas onde os brancos têm medo até de guiar. Em 11 de novembro de 2015 o governo brasileiro anunciou, com grande alarde, que concederia residência permanente a 43.781 requerentes haitianos. Na atual recessão que já assistiu à perda de mais de 385.000 empregos em construção só em 2015, e com a atmosfera de racismo que impregna o Brasil, improvavelmente isso contribuirá em muito para melhorar a sorte dos 70 por cento dos trabalhadores haitianos que labutam no Brasil sem contrato de trabalho. A maioria desses trabalhadores ganha tão pouco que mal pode mandar dinheiro para casa e ingerir calorias suficientes para continuar viva. Ademais, essa decisão do governo brasileiro deixará cerca de 32.000 haitianos sem residência permanente entregues à implacável exploração de subempreiteiras brasileiras.
Anotaçãos
1. Sweatshop – De sweat, suor, e shop, fábrica ou oficina. Há palavras em inglês que prefiro não traduzir por não encontrar tradução sucinta em português. Uma sweatshop é, segundo o Oxford, fábrica ou oficina, especialmente na indústria de roupas, onde trabalhadores manuais são empregados recebendo remuneração muito baixa por longas horas e em condições ruins/insalubres. Se houvesse em português a palavra suorficina, ou suorteliê, talvez pudéssemos traduzir assim.
2. O texto da reportagem citada reza: As vítimas foram encontradas em diversos alojamentos, incluindo a casa que, segundo o fiscal, lembrava uma senzala. Ainda de acordo com a fiscalização, todos os resgatados viviam em condições degradantes. A comida fornecida era de baixa qualidade e alguns dos trabalhadores chegaram a ter hemorragia no estômago. Entre os brasileiros, foram libertados migrantes nordestinos que a equipe verificou terem acabado endividados após serem obrigados a pagar entre R$ 200 e R$ 400 como custo de transporte para chegar até o local de trabalho, o que caracterizou servidão por dívida. Além disso, diversos funcionários haitianos disseram à fiscalização ter sido informados pelo empregador que não poderiam deixar o trabalho antes de três meses, o que foi rebatido pelo patrão como uma falha de compreensão dos migrantes.
3. http://www.publico.pt/mundo/noticia/brancos-deixaram-de-ser-maioria-no-brasil-1521365
Fonte: Haiti Chery (inglês)